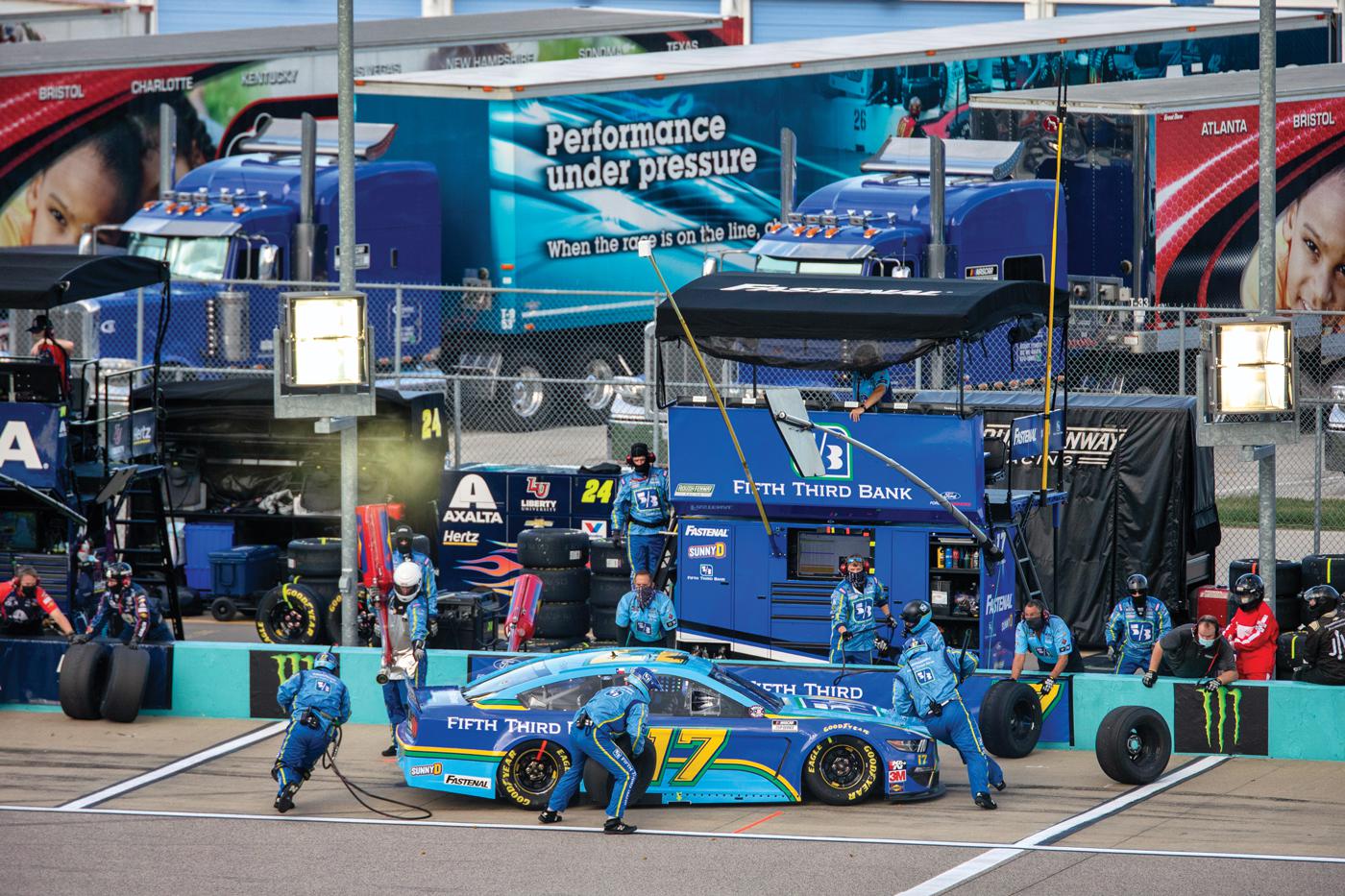 Fifth Third Bank in Charlotte, North Carolina, has a long history of working with motorsports manufacturers, distributors, teams, and tracks. "We understand their cashflow cycles that other banks might not," said a company source.
From dedicated shop management software to affordable eCommerce solutions, PRI uncovers the products and services that are designed to benefit motorsports operations.
Coming to the close of what has been a challenging year, and with more uncertainty ahead, PRI thought it would be helpful to explore some of the areas where motorsports businesses could enhance operations and possibly boost profitability. In some cases, that might mean a review of current financing situations and insurance policies, while for others it means using software to streamline operations, or finally adding an eCommerce component to their business.
We looked for products and services that could be especially beneficial to small businesses, particularly choices that were more affordable and easier to implement than what some might have considered in the past. For example, offering and fulfilling online sales was once an extremely complex and expensive proposition for small businesses. And, without the ability to offer inexpensive two-day shipping, there was no way to compete with larger warehouse operations. But that's changed. In the pages ahead we'll show options for adding online sales, and also a relatively new warehouse and shipping system that lower what had been formidable barriers to joining eCommerce.
Let's start right in the heart of the industry—performance installers.
PERFORMANCE SHOP MANAGEMENT MADE EASY: MY SHOP ASSIST
Management software geared for standard repair shops using a flat-rate billing model usually doesn't work well for performance shops, where each job is unique and has its own challenges. And so, about eight years ago, Kevin Dubois, owner of Evolution Dynamics in Lewisville, Texas, a shop that specializes in upgrades and race builds for the Mitsubishi Lancer Evolution, and friend Todd Earsley, developed My Shop Assist (MSA), a cloud-based solution, expressly for this segment.
MSA accurately tracks the time and parts for performance installations and builds. It's also quite affordable at $99 per month (or $999 per year) with no contract or seat licenses to buy. And, there are no limits on users, number of jobs in the system, or photos uploaded. The program offers a free 30-day trial, and includes tech support and detailed tutorial videos.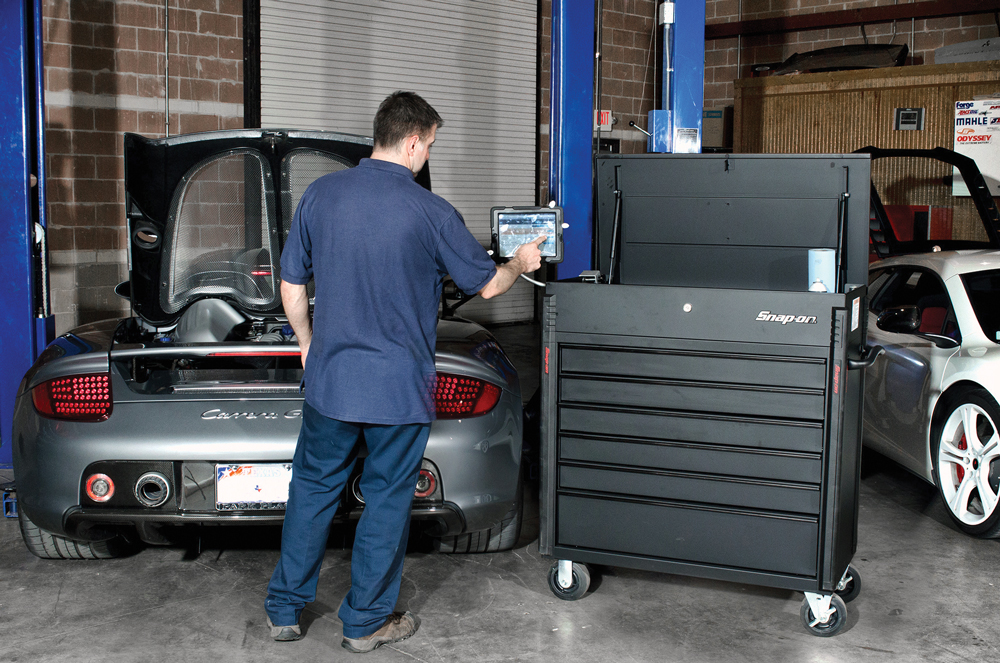 My Shop Assist runs on any Internet-enabled device or computer (phone, tablet, PC, Mac, Chromebook, etc.). There is no additional software to buy or install. The program is easy to use yet sophisticated enough to document all time and parts expended for all jobs, including complex modifications and builds. My Shop Assist can export data directly to QuickBooks to automatically generate an invoice.
A calendar integrated into My Shop Assist enables the shop owner or manager to assign jobs to techs. When techs start work, the jobs will appear on a to-do list on their devices. Alongside each job will be a complete list of parts needed and the status of parts stock in the shop, or parts on order.
"It's easy to see at a glance which cars are waiting for parts," said Dubois. "Parts can be easily marked as 'need to order.' At one point during the day, you pull up a page showing all parts needed and order them for all cars in the shop."
As work progresses, the tech can upload photos to document the work. Customers can log in to check on their own cars, reducing distracting phone calls to the shop. Clicking one button generates a status update email and sends it to the customer, using an email address already in the system.
Critical to performance shops, MSA maintains a database of every project. For example, an engine build can be reviewed or duplicated right down to specs like bearing clearances, piston weights, ring gaps, etc., and all with photos showing previous builds. If your business outsources some work to other shops that also use MSA, you can log in to check on the status of that stage of the project.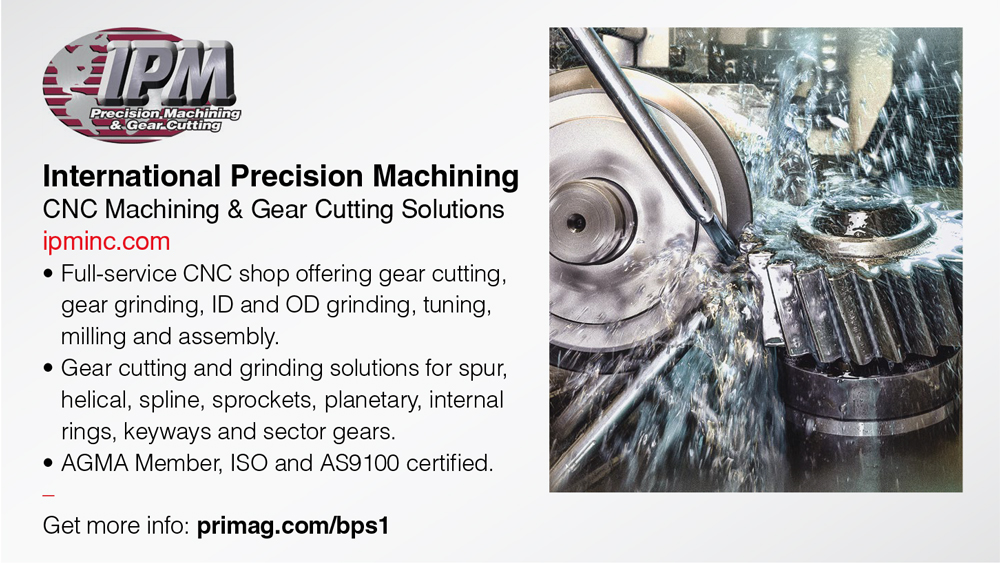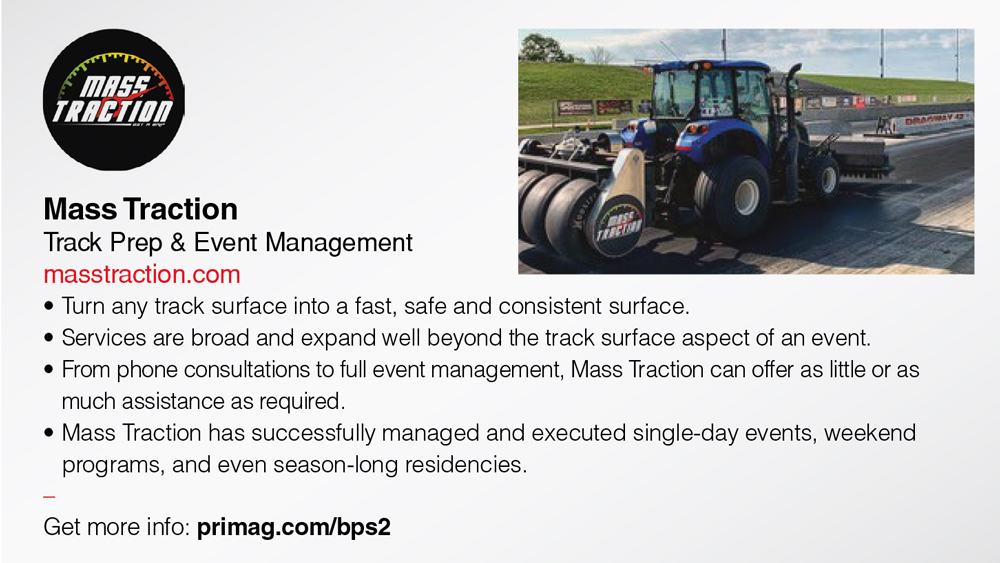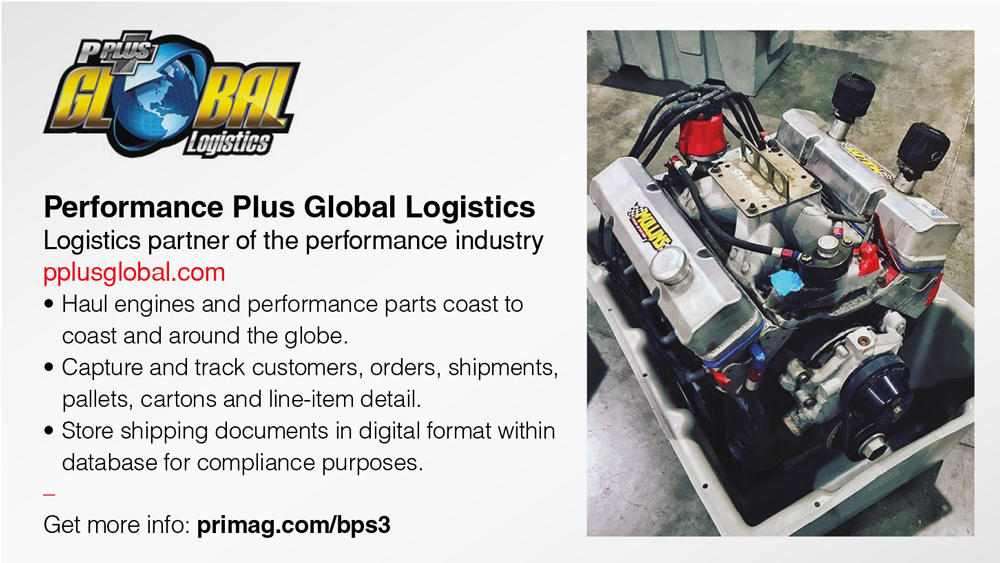 GETTING ONLINE: HPCOMMERCE ORION
At one time, selling online required businesses to pull together various systems and vendors, and the result might still not be something tailored to performance and racing. Enter hpCommerce Orion software, which is designed for performance and motorsports businesses and costs just $400 per year. That includes US-based tech support and regular software updates.
Orion can automatically take an order from a sales channel such as the business's own website, eBay, or Amazon, and move it through a tightly integrated order fulfillment process that includes order management, picking, packing, and shipping. (Adding on a complete domestic UPS and FedEx shipping system is optional.) System integrations include pricing and product updates for Motor State Distributing, Engine Performance Warehouse, National Performance Warehouse, Atech Motorsports, and SEMA Data Co-Op.
"Orion is designed exclusively for the performance racing and motorsports verticals," said Rhett Scott of hpCommerce, Muncie, Indiana. "These are the only businesses that we have been taking care of for 29 years."
According to hpCommerce, nearly a quarter of Orion users are performance retailers, followed by machine shops and engine builders at about 12% each. Scott said the average gross sales per month for Orion users is less than $30,000. The system, however, is designed to accommodate businesses of all sizes, and it easily handles point-of-sale to make trackside sales possible, with barcode reading part of the package.
Orion also features integrated payment processing and validates credit cards, including flagging mismatched billing and mailing addresses. The system is PCI (payment card industry) compliant to store customer credit cards for easier repeat buying.
"Our company and products are designed to service 80% of the industry," said Scott. "That 80% are small businesses, the soul of the industry."
For manufacturers, the Orion system includes automated data pushes to Motor State Distributing, AAM, JEGS, Summit, or any other company that can accept an FTP feed. Integrations also include Yellow Hat Web eCommerce and Shopping Cart and, as options, Amazon and eBay.
"We integrate directly to three of the five largest volume gateways," said Scott, who also noted that setup is easy, and, for "a small added charge," hpCommerce can convert customer and vendor data, inventory, and part numbers that a business has stored in QuickBooks. Also, once connected to a business's email system, Orion can easily send customer communications.
PAY-AS-YOU-GO LOGISTICS: WARE2GO
Getting your products online is only one piece of the eCommerce story. For small and even midsize businesses, the more challenging and expensive part can be providing quick, consistent, and reliable fulfillment to compete with large operations.
Today, the "quick" part means meeting consumer and B2B expectations for low-cost or free two-day ground delivery with an option for overnight shipping. Offering such service had usually required setting up warehousing in different regions or contracting for third-party logistics. Either option can be very expensive and risky.
A third choice, Ware2Go, introduced a "pay-per-piece" logistics model in 2018. The company, now 93% owned by UPS, connects clients to a cloud-based warehouse management network, which includes 40 warehouses around the country. Most businesses typically use a "3DC" model, which includes three warehouses, explained Steve Denton of Ware2Go, Atlanta, Georgia.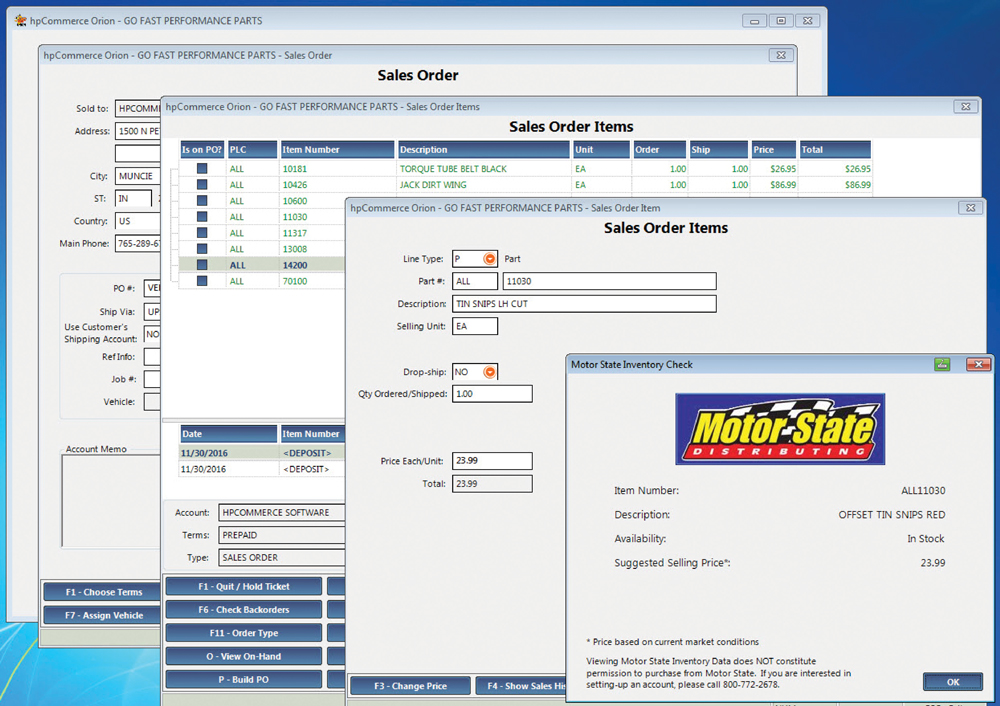 If a client has its own warehouse, Ware2Go augments it with two more in other areas of the country. The company will identify warehouse locations that can provide clients with 98% of US population coverage for two-day ground delivery, and about 50% population coverage for overnight delivery.
All warehouses in the network are equipped with Ware2Go's inventory-scanning technology, merchant services and support, and automatic invoicing. This technology, Denton explained, is integrated with a business's existing shopping cart system.
"For manufacturers, Ware2Go offers the flexibility to sell through dealers and direct, or enable your dealers or distributors to sell direct," said Denton.
Ware2Go's cost includes monthly warehouse storage (fixed cost) and the per-piece cost for pick, pack, and ship (variable cost).
"There's no contract period," confirmed Denton. Merchants that have an internal system for taking orders can be set up with Ware2Go in 30 days; most of that time is to get inventory to the warehouses. Ware2Go analyzes two years of shipping history and promotional strategy to forecast demand, then optimizes placement of each SKU in the warehouses.
"We're connected to all the commercial order management systems, all the commercial shopping carts. It's just getting a daily feed of the orders," said Denton.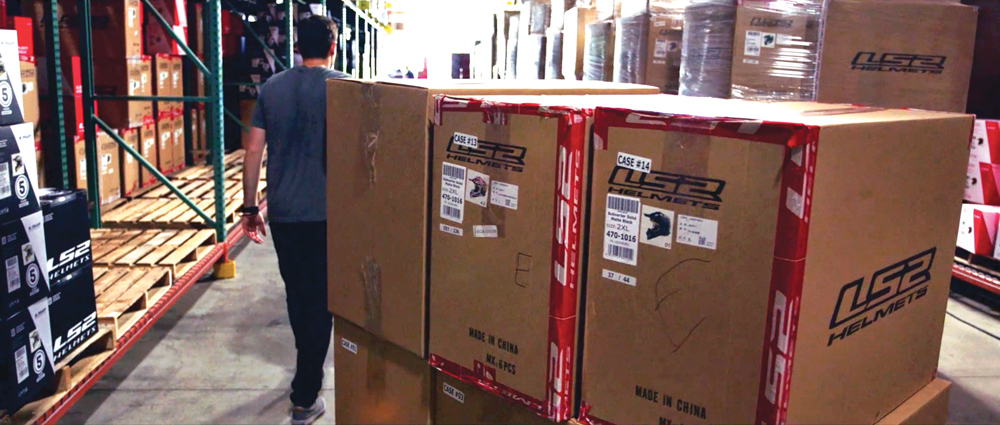 Critically, using Ware2Go enables merchants to use popular marketplaces by meeting their service-level-agreement thresholds for uptime, shipping times, billing, and other parameters.
"When you're selling on marketplaces like Revzilla, for example, you have to be able to do third-party billing, and we offer that," said Denton. "If it's in our system by 3 p.m., and the inventory is in the warehouse, we'll ship the same day and email the customer a tracking number."
Another benefit of a multi-warehouse approach is meeting sudden business demands. In an emergency, such as weather that closes one warehouse, you could ship inventory from other parts of the country.
DIVERSIFICATION BOOSTS PROFITS: FIFTH THIRD BANK
The time-tested "diversify, diversify, diversify" mantra that investors tout can also work for motorsports businesses, especially in crisis times. That's a key piece of advice from David Morton and Alan Sulek of Fifth Third Bank in Charlotte, North Carolina. The bank has a long history of supporting motorsports manufacturers, distributors, teams, and tracks.
Morton said builders that expanded the types of racing they serve have done well this year, even through the COVID-19 slowdown. Fifth Third Bank helped businesses that diversified by going outside of racing, applying their skills and expertise to other industries.
"There's a specialized skill set in the racing industry, building things to extremely high quality and tolerances, that other industries need," Morton said. "Some suppliers have advanced technology that can be applied to other work. We saw some go into aeronautical. Some did government work, though that can be hard to get."
For example, the bank helped a chassis manufacturer add a product outside the racing industry, which yielded some of its best months this year. A financing package tailored to adding a new manufacturing line included permanent working capital with a line of credit and flexible terms.
Morton and Sulek remain focused on motorsports and are optimistic for its future prospects, particularly grassroots racing. "There's a lot of passion and momentum behind it," said Morton. "We see it positioned well for continued growth."
Both pointed to the new Superstar Racing Experience (SRX) set to launch in 2021 as a potential boost for the racing industry. A short-track drivers' series started by Ray Evernham, Tony Stewart, and others, SRX adopts some aspects of the old IROC series, such as using identically prepared cars. Drivers will come from NASCAR, World of Outlaws, and IndyCar to compete in a six-race series scheduled to be televised by CBS next summer.
Morton and Sulek expect to attend SRX events, as they do for about 50 other races a year.
"We're in the garages with the teams, the suppliers," said Morton. "This gives us a unique knowledge and makes it easier when they're looking to get capital. We understand their cashflow cycles that other banks might not. They don't have to do a lot of explaining. We get it."
CALIBRATING COVERAGE: ALLIANT / SPECIALTY EQUIPMENT INSURANCE ALLIANCE
Any time is the right time for a performance installer to assess whether it has the right insurance coverage, but that's not always easy. According to Franco Ganino, senior vice president of Alliant/Specialty Equipment Insurance Alliance in San Marcos, California, this segment is underserved.
"If you're a performance shop, in most cases you're elevating horsepower, really driving your reputation on extreme alterations to a vehicle's powertrain," Ganino said. "In most cases, the garage insurance marketplace does not want those clients. In their minds, they feel that comes with high risk due to the high-hazard nature of when things fail in these cars."
New shops buying a commercial insurance policy for the first time often overlook their true insurance needs, according to Ganino, especially if they're working with a general business insurance agency. Also, general auto repair facilities that branch into performance work may not be aware of the insurance implications.
Alliant can help make that process easier with its Installers Edge product. Designed for car builders, jobbers, and retailers, this policy provides general liability coverage while simultaneously filling a number of other critical types of insurance needs. Ganino pointed out that the policy is the fastest-growing product he's seen in the company's partnership with SEMA over 30 years.
Especially with new performance installers, Ganino sometimes sees critical insurance mistakes from the beginning. He explained that some buy premise liability and garage liability, and leave many other areas exposed to risk. Missing might be garage keeper's coverage to protect the vehicles left in their care, custody, and control. Without that, damage to a customer's car is not covered, and the shop owner is left to tell the customer to file a claim with their own insurance company.
"The stakes are high when a customer's car is damaged, especially a classic or specially built car," said Ganino. "Cars fall off lifts more often than you think. Or, the parking brake is not set, and the car rolls down the street. And, in some states, hail damage is a big issue."
Ganino said he has also encountered some shops that, while having garage keeper's coverage, may have a type of policy that leaves too much exposure.
"We had someone who bought a garage keeper's policy [from a competitor] that he later realized was on an excess basis, not direct primary," he said. "You'll get an instant negative reaction from the customer in the event of damage."
Another often-overlooked type of coverage included in the Installer's Edge product is non-owned auto liability, which covers taking customers' vehicles on road tests. Regular garage liability insurance does not provide this coverage.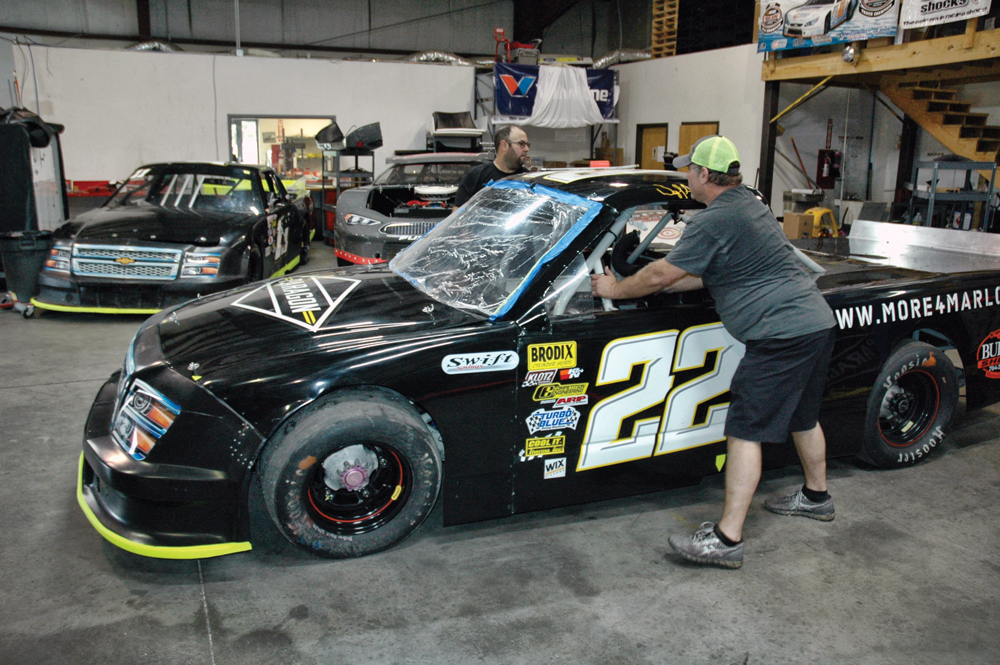 FUTURE CONSIDERATIONS FOR TRACK OPERATORS: SPORTS INSURANCE SPECIALISTS
For track owners and operators, the COVID-19 crisis shined a new light on insurance, and what kind of help track operators could get from their carriers. Fort Wayne, Indiana-based Sports Insurance Specialists (SIS), which insures roughly 200 speedways throughout the US, helped clients navigate restrictions and restart racing as regulations permitted. Lessons from that work can help tracks of all types going forward, and may predict new types of coverage options to consider later.
Jeff Ladd of SIS worked with Dr. Jack Faircloth and attorney Cary Agajanian of Agajanian & Anthony, PC to develop a 10-step guide for safely operating tracks. The plan was posted on the World of Outlaws and DIRTcar Racing websites to help tracks and teams address the concerns of participants and spectators.
"We jumped on that back in March to get ahead of the curve," said Ladd. "We were trying to help race tracks operate. We helped tracks take a proactive approach. State to state, county to county, everything's different. Our guidelines adhere to CDC guidelines to try making it a good, safe experience for all."
Track owners wanted to know how implementing safety plans could affect liability. "That's a bit of an unknown," said Ladd. "Once it became a pandemic, insurance companies had exclusions for that. But, from lawyers on the carrier side, we hear it is incredibly hard to prove you got COVID at a track."
He advised that changes that tracks should be looking at include offering more hand sanitizer stations and using facemasks for a while until an effective vaccine is released.
In terms of tracks looking for cost-cutting ideas, Ladd advised that the company has ways to help with the rating from a liability standpoint. With the question of liability, though, also comes the question of what other types of insurance could be needed or offered down the road.
"Looking to the future, it's possible that such protection could become an option, but it's not here now," said Ladd. "There's too much that's unknown. If and when such protection becomes available, track owners would need to decide if they'd want to add it, just as they did with terrorism coverage that became available after the 9/11 terrorist attacks."
SOURCES
–
Alliant / Specialty Equipment Insurance Alliance
53.com





hpCommerce Software
myshopassist.com





Performance Plus Global Logistics