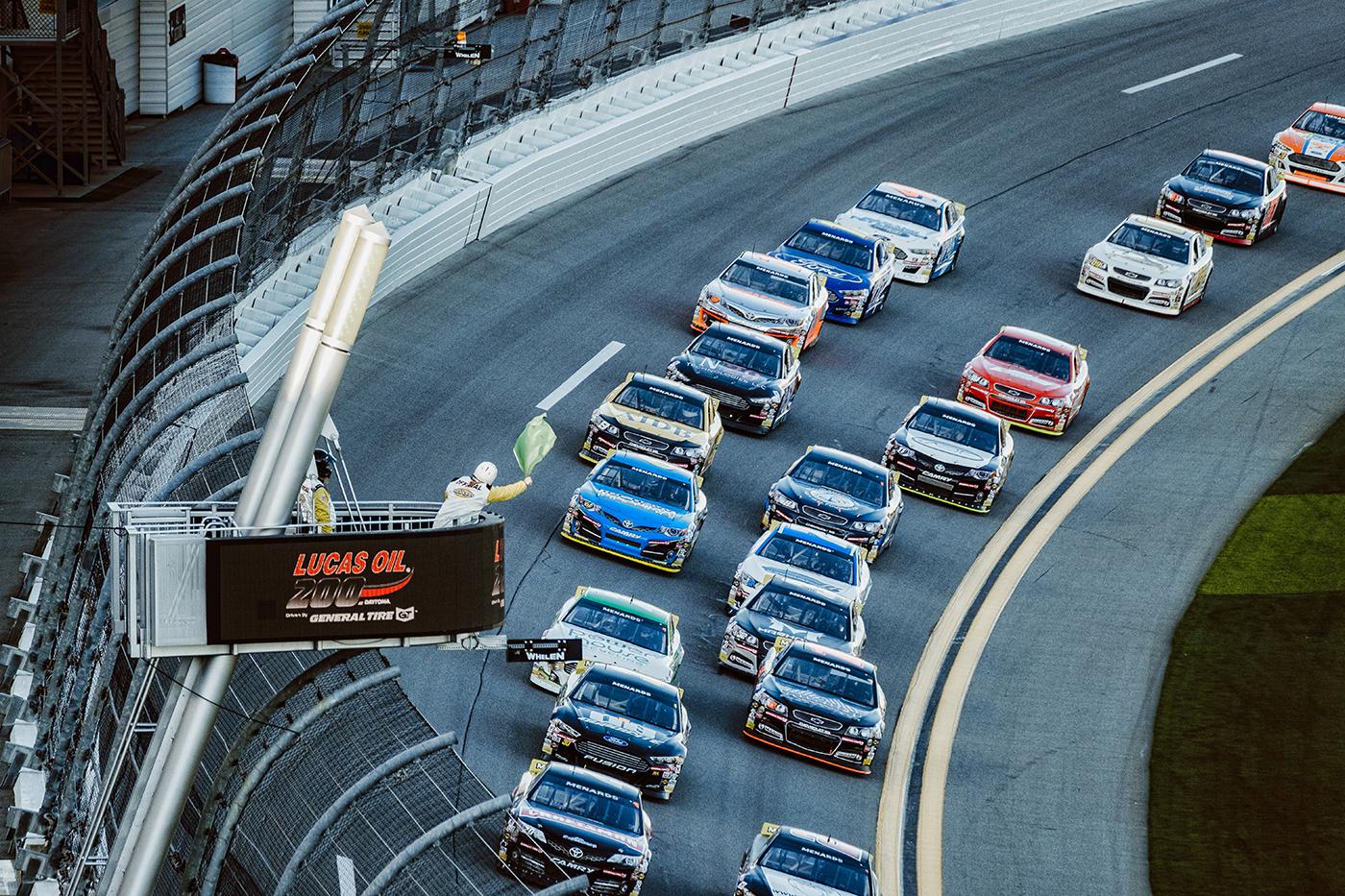 Several race sanctioning organizations, eager to put their 2020 seasons in the rearview mirror, are looking ahead to new events in the coming year. 
To say that 2020 was an unforgettable year for the motorsports industry would be an understatement running on 15 lbs. of boost plus nitrous.
No corner of the racing world was untouched by the global pandemic and subsequent economic disruption. As with every other area of life, the racing community had to deal with federal, state, and local regulations aimed at slowing the spread of the coronavirus, regulations which varied widely across the nation. Races were run either without fans or with limited attendance. Sponsors, teams, and tracks were forced into financial belt-tightening that sent many to the unemployment line.
Even as we were putting this article to bed in early September, racing sanctioning bodies were still making last-minute changes to the 2020 racing calendar.
"We've all struggled, every one of us through 2020," said Jack McNelly of the CARS Tour, Mooresville, North Carolina. Even so, hunger for racing hasn't visibly diminished. "Our fans have been very loyal. I cannot complain about our grandstand."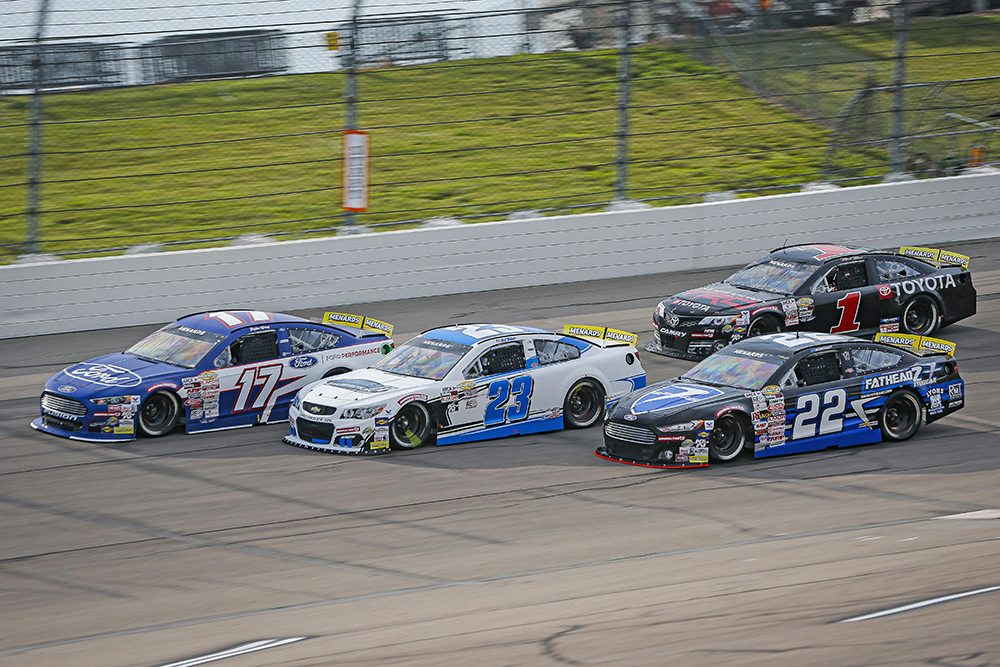 So it's probably also an understatement to say that the industry is looking forward to 2021, and hopefully a return to normalcy. But even if next year's racing scene looks more like what we're used to, many of the new protocols rolled out to deal with the pandemic are likely to stick around. Those plexiglass sneeze guards aren't going away anytime soon, and the social distancing stickers placed six feet apart on the floor are probably going to be with us for a while.
Some of the changes may even turn out to be for the better. "The pandemic has caused us to retool many of our policies and protocols for all our events in the interest of safety," said Jeremy Croiset of NASA, Las Vegas, Nevada, which includes wearing a mouth and nose face covering, maintaining at least six-feet distance between non-cohabitating participants, outdoor meetings rather than indoor, practicing good hygiene by washing hands and/or using hand sanitizer, and canceling all dense gatherings such as barbecues and beer gardens. "Whether it is on track or in the paddock, NASA has long emphasized the safety of our members, and we structured our new protocols to minimize risk. After the initial shutdown, when we couldn't put on any events, we saw an enthusiastic response to the events we were able to make happen, and we're grateful to have such a dedicated membership base in our NASA family."
To that end, we reached out to several of the nation's racing sanctioning bodies to see what was on tap for 2021. Not surprisingly, many were still busy dealing with the challenges of 2020, and had not yet finalized changes for 2021. But there was some news for next season to report, with more to surely follow in the weeks and months ahead.
ARCA
For ARCA, based in Temperance, Michigan, the 2021 racing season will see continued fine-tuning following the sanction's acquisition by NASCAR in 2018. The merging of the ARCA Menards Series and the NASCAR K&N Pro Series was the big project for 2020. It happened, but the transition had a star-crossed launch, with postponed and canceled races thanks to the pandemic.
"We knew that merging rule books between the ARCA Menards Series and the former NASCAR K&N Pro Series—now known as ARCA Menards Series East and West—was going to be a challenge because all teams in all of those series had made investments based on their particular rules and procedures," said ARCA's Charles Krall. "We tried to compromise the very best we could in all areas, looking at both short-term and long-term cost impacts of any changes we made. That all happened before the pandemic, and we believe all the hard work our rules committee did with all of our team owners will pay off in the coming years as everyone works to overcome the current economic challenges."
Among those economic challenges brought on by the pandemic is keeping costs in check, especially after the financial body blows the racing community absorbed in 2020. ARCA has its eyes fixed on that challenge as it enters 2021. "All race teams are continually challenged budget-wise and ARCA teams are no different, so it's crucial to keep costs in check," Krall said. "Through the ARCA Ilmor 396 program, and the NASCAR spec engine produced by Robert Yates Racing Engines, teams have the ability to acquire competitive engines at a fraction of the cost of leasing engines, which had been the ARCA model pre-2015. The flange-fit composite body program initiated by Five Star Race Car Bodies has reduced body fabrication and labor costs as well. The stability of those programs allows current and prospective teams to know well in advance what many of their costs will be, which is helpful when building your budget for the next season and perhaps more importantly, long-term."
CARS Tour
At the CARS Tour, a series for Late Model stock cars and Super Late Models, McNelly is planning on maintaining a steady course for the 2021 season. He said he's planning on holding 10 or 12 events next season, with a couple new wrinkles. "We always try to incorporate maybe two different venues from the previous year, and we think that will happen for 2021," McNelly said. "We try to mix it up every year."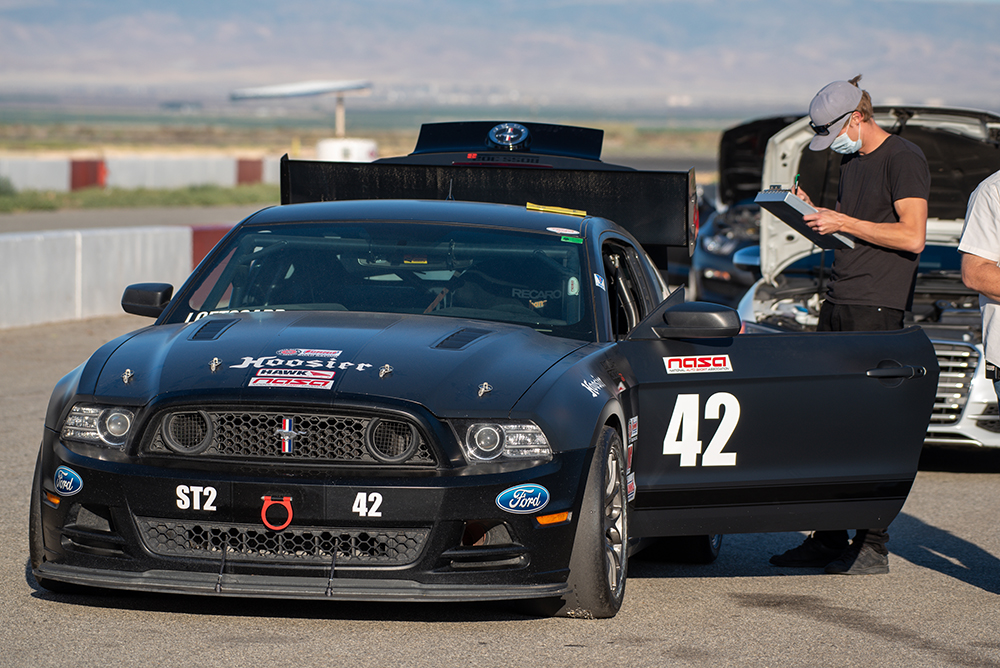 The new venues will help expand the sanction's footprint, but otherwise, the CARS Tour is seeking stability. "I don't see much change in the rules whatsoever," McNelly said. "We don't change rules unless it's absolutely necessary. Any time you change a rule, you cost competitors money. And that's not a smart thing to do."
McNelly thinks it will be a good year for short track racing due to the action, quality of racing, and the economics of the sport. McNelly said he was targeting early October to get the 2021 schedule finalized.
IMSA
In his State of the Sport presentation in September, IMSA President John Doonan announced the 2021 season schedule for the WeatherTech SportsCar Championship, Michelin Pilot Challenge, and the Prototype Challenge. In addition, the WeatherTech Championship will expand to five classes next year, which consists of the Daytona Prototype international (DPi), Le Mans Prototype 2 (LMP2), GT Le Mans (GTLM), GT Daytona (GTD), and the new Le Mans Prototype 3 (LMP3), which will appear at selected events.
Additional changes to the series include a new championship points structure for each series as well as a new qualifying format for LMP2, LMP3 and GTD classes.
Must See Racing
After concluding a brief 2020 race season featuring only four events due to the pandemic, Must See Racing in Holly, Michigan, will switch from a regular schedule of winged sprint car racing to a special-events-only format in 2021.
"Moving forward into the future, we will no longer organize a traditional series or schedule, but will instead promote and manage several innovative special events featuring multiple racing series, race tracks and divisions from across America," Jim Hanks said about the Must See Racing Sprint Car Series presented by Engine Pro. "This plan will showcase our marketing partners' products and services both in multimedia and through national television distribution.
"Our new format will enhance our primary business focus: delivering exciting and compelling racing entertainment, news and content to the marketplace, and providing our marketing partners with expanded means and value to effectively reach and connect with mass audiences," he added.
Additional details will be announced later.
NASA
The National Auto Sport Association introduced new event protocols in July, some of which may spill over into the new year. One of them was the way the High Performance Driving Event is conducted. In-car instruction has been suspended, with instructors switching to lead-follow during the driving school "until we get the all-clear," said NASA's Brett Becker.
In further NASA news, the sanction's partnership with Toyota that provides a complimentary one-year NASA membership and complimentary track day at NASA's High Performance Driving Event program for customers who purchase a new 2020 GR Supra has been extended to include the 2021 models.
"It was great to work with Toyota in putting this program together last year, and we're thrilled to partner with Toyota again this year for the 2021 models," said Croiset in a late summer press release. "The Supra is a legendary nameplate with a long history in street and track performance. This partnership will give GR Supra owners the ability to fully enjoy the car's performance and handling in a controlled environment."
NMRA/NMCA
With the 2020 season winding down, the NMRA/NMCA had begun assembling the early stages of the 2021 racing calendar. The NMCA Muscle Car Nationals season will begin at Bradenton Motorsports Park, with a date still to be determined. The series will then head to Atlanta Dragway for the NMRA/NMCA All-Star Nationals April 8–11. The next stop will then happen May 13–16, with the Nitto Tire Super Bowl of Street-Legal Drag Racing at World Wide Technology Raceway in Madison, Illinois.
"We couldn't be more thrilled to host the prestigious NMRA/NMCA Super Bowl of Street-Legal Drag Racing, which fits in nicely with the other popular street-legal and hardcore racing events held at our facility," said Chris Blair of World Wide Technology Raceway, in a press release announcing the event. "The two sanctioning bodies offer a highly organized and exciting program that the St. Louis area fans and racers will enjoy."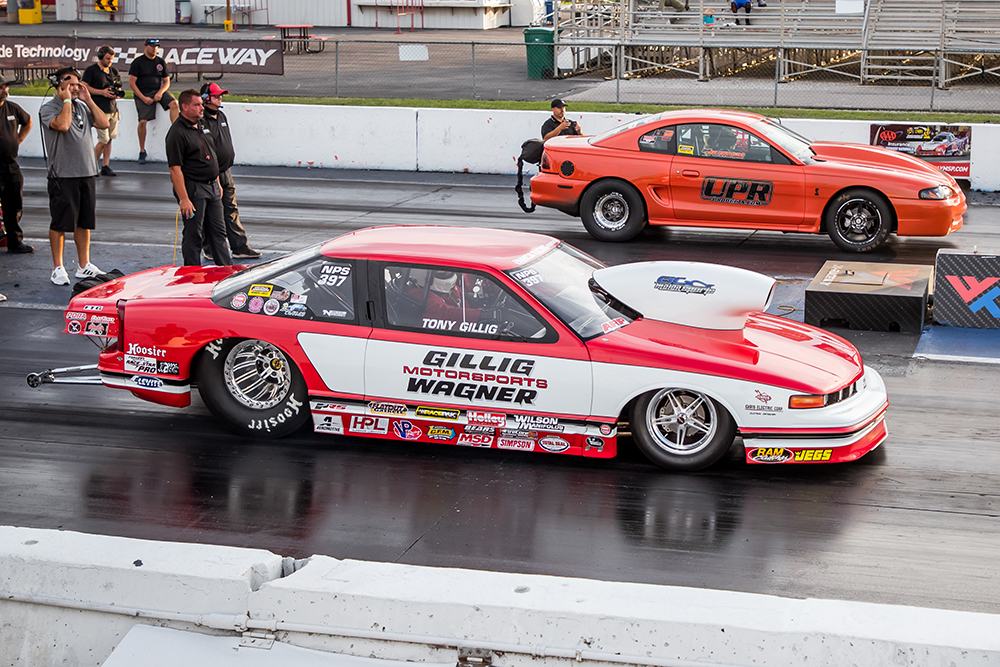 The Holley NMRA Ford Nationals will kick off its 23rd season at Bradenton Motorsports Park with the Nitto Tire Spring Break Nationals on March 4–7.
In mid-September, the NMRA announced that ProMedia Events & Publishing had signed a five-year contract with the Summit Motorsports Park in Norwalk, Ohio, to host the Holley NMRA Ford Nationals. The 2021 event will be held June 10–13. The NMCA had likewise inked a new five-year deal with Summit Motorsports Park to host events. Also on the calendar is a dual NMRA/NMCA event at US 131 Motorsports Park in July.
In additional news, NMCA announced some refining of the rules in the Chevrolet Performance Stock Class to address rev-limiter issues, and to help spur growth in the class.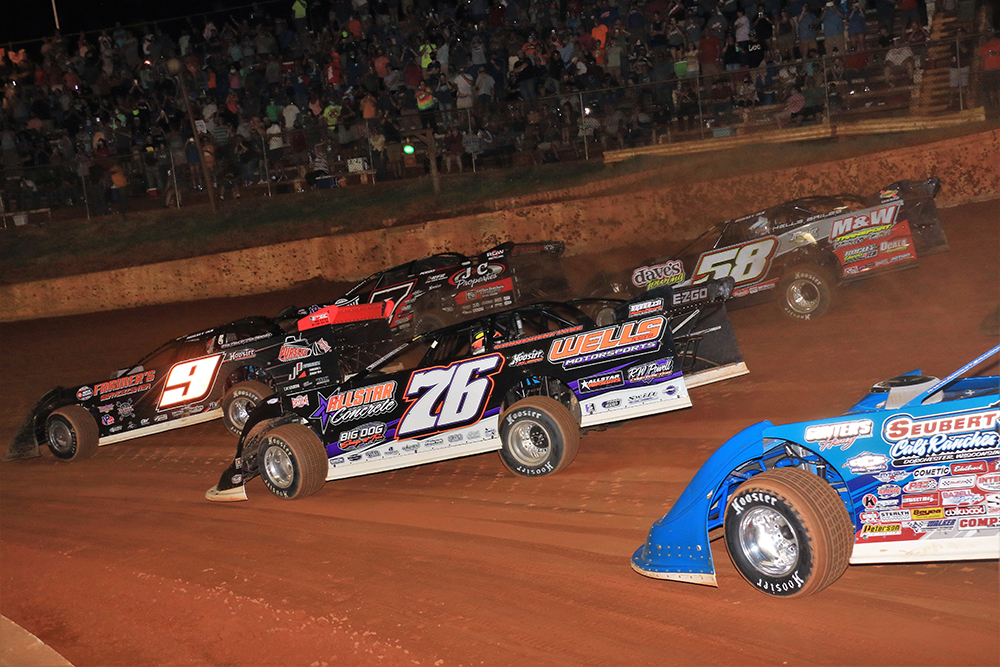 Sport Compact Dirt Racing Association
At the Sport Compact Dirt Racing Association (SCDRA) in Woodruff, South Carolina, 2021 will see expansion to new regions, and a continuing focus on safety upgrades, according to Kelley Carlton.
"We started a new region in the Northeast, which is just getting off the ground. There was a big demand for that," Carlton said. SCDRA announced in August a new partnership with Rob Williams and Bill Walker to form the SCDRA Northeast, which held its first race at Thunder Mountain Speedway in Pennsylvania on August 21, attracting 58 competitors. Look for a full calendar of racing action in the Northeast region for 2021.
Sport compact dirt-track racing may be the most economical rung of the circle track experience, but SCDRA is not cutting corners on the important things. "We have a real big push for safety," Carlton said. He reported that up to 80% of SCDRA competitors have adopted containment seats and head restraints even though those are not yet mandated, just encouraged with a weight break. "In 2020 we introduced mandatory window nets. We're stepping up one step at a time," Carlton said. "The one we're going to tackle next year is gloves."
WISSOTA
The Speedway Motors WISSOTA 100 was canceled this year due to pandemic restrictions, but planning for the 2021 event at I-94 Sure Step Speedway in Fergus Falls, Minnesota, continues, with a few changes in store, according to Carson Gramm of WISSOTA, Augusta, Minnesota. "We are looking at more ways for drivers to qualify for the Saturday night feature event in the future. This would help us save time on race day to provide drivers, fans, and families with more time to explore and visit local attractions as well as relax and enjoy their 'racecation,'" he stated in an August press release. The 2021 race is scheduled for September 15–18.
WISSOTA will hold its rules meeting in November, with the 2021 rule book expected to be released in December, Gramm said.
World of Outlaws
The World of Outlaws announced that the Morton Buildings Late Model Series will kick off the 2021 season with three straight nights at Florida's Volusia Speedway Park. The Sunshine Nationals runs from January 14–16, followed by the DIRTcar Nationals, February 10–13, also at Volusia Speedway Park, before the series shifts to races in Tennessee, South Carolina, and Illinois.
World of Outlaws also announced a new standard show purse that will debut at the Sunshine Nationals, with $10,000 to win, $2,000 for 10th, and $1,000 to start. A double-header at Cherokee Speedway in Gaffney, South Carolina, on Saturday, March 27, will see $20,000 up for grabs.
The Illini 100 was a victim of the COVID-19 outbreak in 2020, but returns to Farmer City Raceway in Farmer City, Illinois, April 1–3.
Looking Ahead
It's worth noting that we reached out to other sanctioning bodies for 2021 news, but given the difficulties of just finishing out 2020, many were not yet ready to announce anything. Sources from the American Sprint Car Series, the IMCA, and the SCCA told us they had no 2021 news to report. While no major rules changes have been announced by NHRA, 2021 will bring a new title sponsor to its professional classes with the NHRA Camping World Drag Racing Series.
Even late in the season during a year of uncertainty, however, we heard voices of optimism about the coming year. "We're growing and expanding," SCDRA's Carlton told us.
Others noted that, whatever else may have happened, the average racing fan is eager to get back to the track and leave all the restrictions in the rearview mirror. "I don't think the average racing fan wants to be told what they can and cannot do, in the way of what we've for years considered our liberties," said McNelly of the CARS Tour. "The racing fan being a blue-collar hard-working guy, or a mid-management fella, he doesn't appreciate being told what he can stand for."
When those green flags start waving to kick off the 2021 racing season, here's hoping they'll wave in front of packed grandstands.   
SOURCES
–
American Sprint Car Series
scca.com





Sport Compact Dirt Racing Association