SUCCESS STORIES: ON THE GAS
Image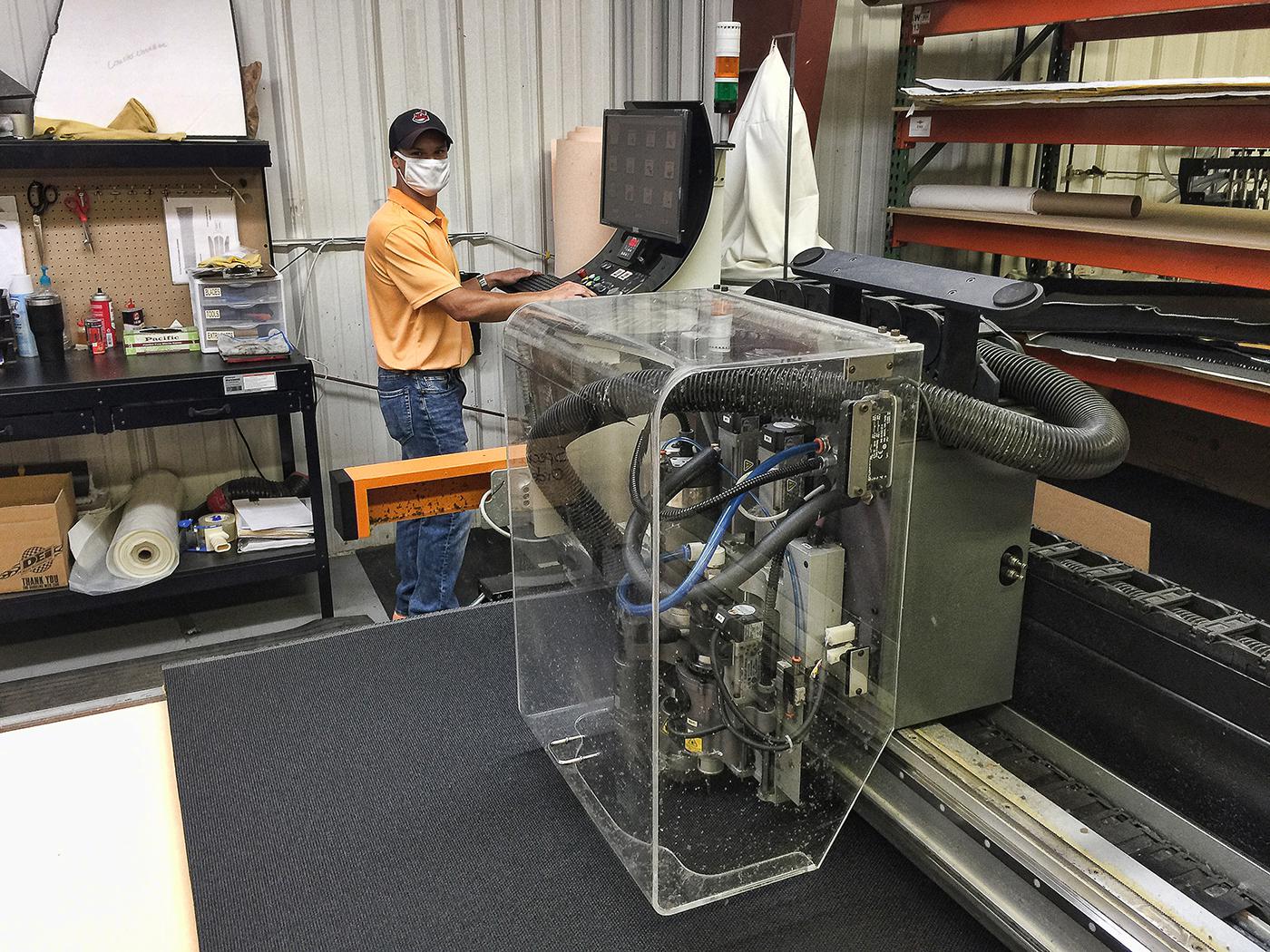 A proactive approach has helped these motorsports companies not just survive, but prosper amid the COVID-19 pandemic.
Can the racing industry really enjoy success through a pandemic lockdown? It seemed counter-intuitive and caught us by surprise at first. But the more we spoke with motorsports companies around the country, the more good news we heard—record sales, double-digit growth, etc.
Those anecdotal success stories prompted us to dig deeper and find out what exactly companies were doing to not just keep the doors open and the lights on, but to prosper under these uncertain conditions.
Our first report on these success stories ran in the September 2020 issue. As the trend continued, we reached out to learn more about what measures racing companies were taking and what strategies they were pursuing, believing that their practices could inspire others in the industry. While the companies we spoke with vary in what they offer to the racing community, they all shared a proactive attitude when it came to facing the pandemic's consequences. What we heard from Bob Scheid of McLeod Racing and FTI Converters in Anaheim, California, was typical of the approach these companies took.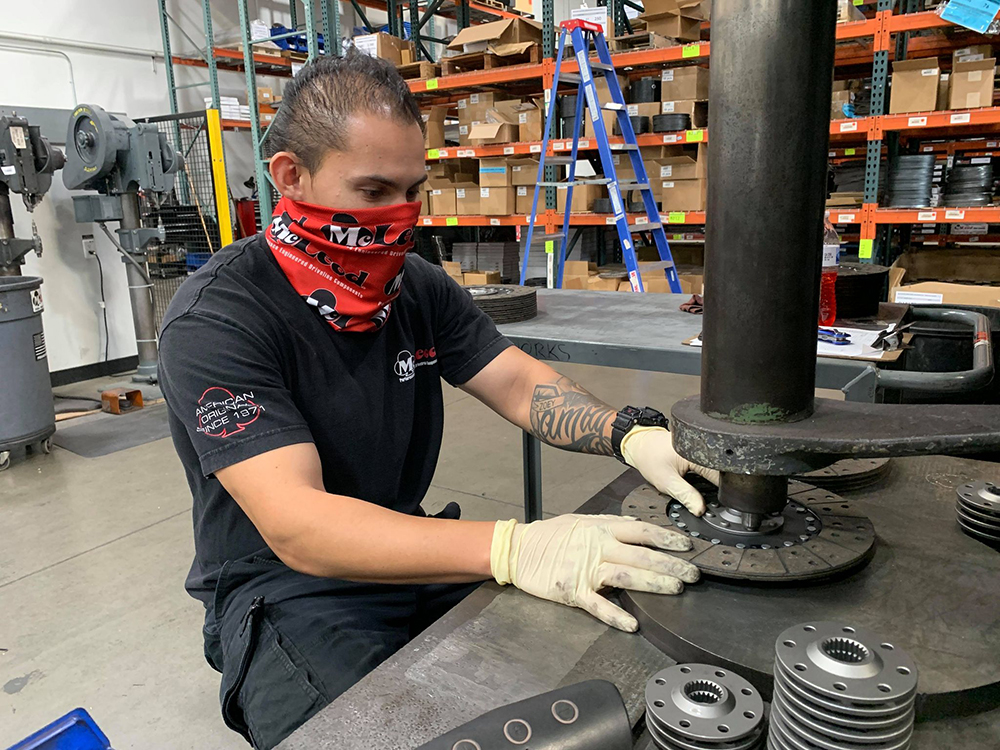 "The simple strategy of not letting our foot off the gas and staying proactive in every facet of both of our companies led to increased success during this time," he explained. "No area of our product mix isn't seeing double-digit growth. When there is change, there tends to be disruption. We focused everything we did on making sure that we did not have disruptions. We looked to tear down roadblocks and keep our customers supplied with the best quality products, never losing sight of our world-class service."
CUSTOMERS, FIRST
The suspension of racing during the pandemic's first few months affected the industry unevenly. Venue operators and those who rely on selling fuel, tires, and other consumables took a hit. Parts manufacturers, on the other hand, saw an increase in demand thanks to what Randy Gillis of Racetec Pistons in Huntington Beach, California, called the "COVID-19 stay-at-home policy."
Said Gillis, "Those who can't race yet are working on having their cars better prepared for the day when it does happen. That much-needed time to focus on projects positively impacted our sales across the board. Our workforce has been expanded accordingly to meet these increased demands as we strive to minimize lead times so important in our industry."
Trevor Hobson of CVF Racing in New Prague, Minnesota, said his company "has seen about the same increase that our industry counterparts have been seeing—around 45% compared to last year at the same time. Customers are now working at home and don't have a commute, so they've put some hours back in their day and spend that time working on projects that have been neglected for a few years—or decades." Those customers also face "a lack of things to do," Hobson added. "Concerts and sporting events have been canceled, restaurants were shut down, so customers were taking time and funds that were earmarked for entertainment and putting them toward their car."
DEALING WITH IT
As a division of an international company, MAHLE Motorsport in Fletcher, North Carolina, first saw reports about the coronavirus back in January, said Joe Maylish. "We started getting feedback from our various entities around the world on how they were dealing with it," which helped the US division plan accordingly. "Management was really prepared," he said. "There was no panicking. It was just real steady. 'This is our plan, get through it week to week.' That was ultimately the most important thing, to stick to our game plan and produce product."
Employees who didn't have to be on site worked from home. ("I can't even count how many Zoom meetings I've had," Maylish said.) When many returned to work in June, employees found that the MAHLE Motorsport facilities were different. Workers and offices were spread out, and all were supplied with masks and hand sanitizer. "MAHLE's focus on employee safety and constant discussions on how to operate during the pandemic have led to success in our ability to produce product week in and week out," Maylish said.
CVF, too, began to monitor the coronavirus situation early, said Hobson, "and in January we began making contingency plans for different scenarios." Those who could work from home did; those who worked in manufacturing were provided PPE and had staggered shifts.
"All of the measures put into place were successful, and we were able to continue to sell and manufacture items as well as develop new items for the product line." The "largest hurdle," Hobson admitted, was "the communication piece. Zoom meetings and Webex conferences are nice, but you're not able to capture the same creativity and flow as you can with the off-the-cuff conversations that take place in person."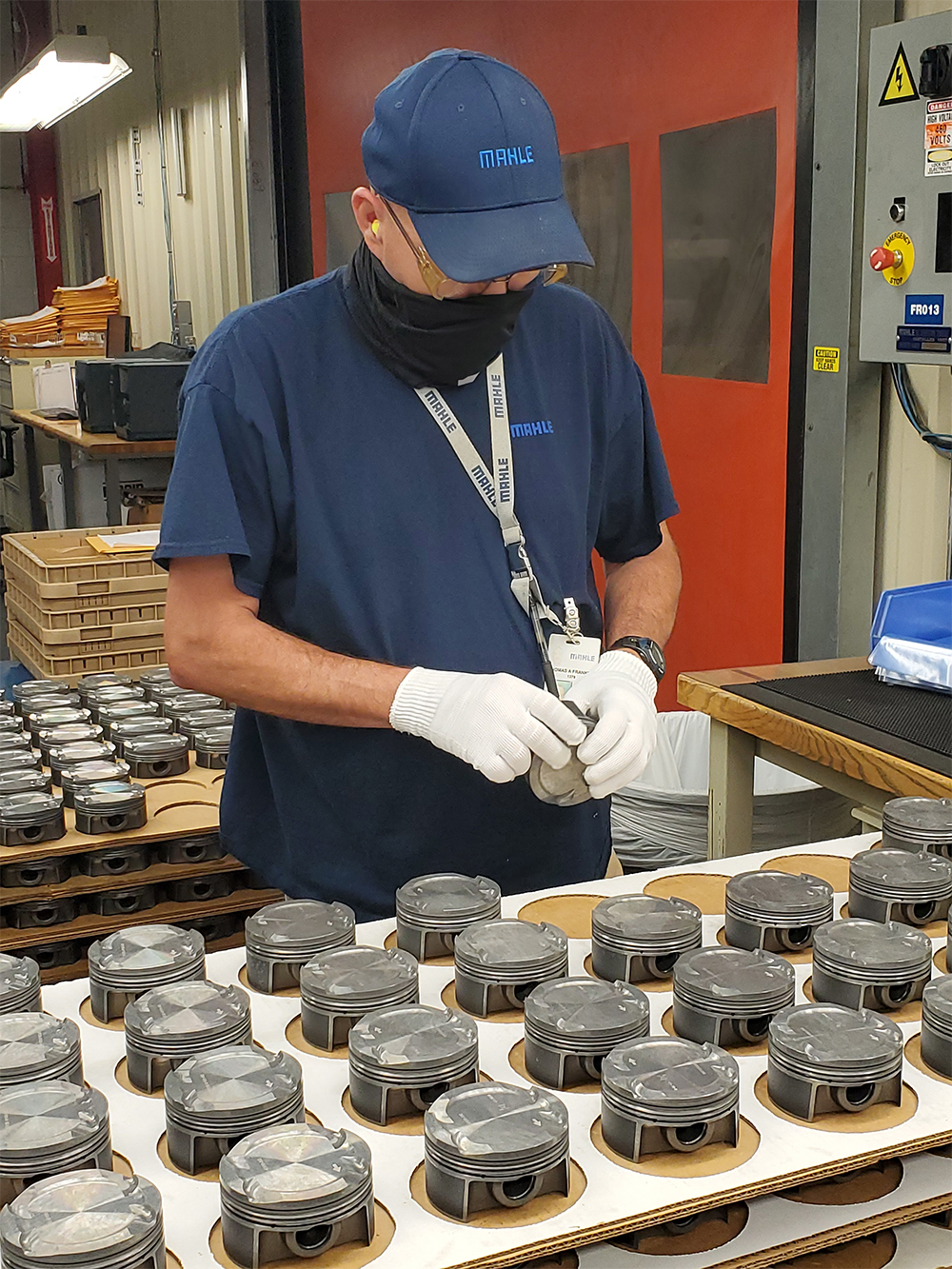 Design Engineering Inc. (DEI), located in Avon Lake, Ohio, shut down in the last week of March and the first week of April, reported Tom Miller. "During that time, we took precautionary measures to ensure we followed all the protocols as recommended by local, state, and federal agencies to protect our employees," he said. By the second week in April, DEI employees were back at work "with the exception of several sales personnel who worked from their home office for six or eight weeks after our two-week shutdown."
April was "a down month in terms of sales and morale," Miller admitted, "but once May rolled around we saw an increase in purchase orders and began operating on nearly all cylinders. We were back up to speed in no time, and were able to ship orders on time and, in most cases, shipping orders at a 100% fill rate."
What helped DEI recover so quickly, Miller said, were the company's "close and longtime partnerships with our suppliers, and the fact that 99% of the products and materials we offer are manufactured or supplied from businesses here in the US.
"As far as physically packaging DEI products, we didn't lose a step," he added. "We have relationships with several outside services to handle our packaging needs, such as Valor Home and a Supportive Employment Service, both located near our Avon Lake facility."
OUTREACH
McLeod/FTI also moved personnel to work at home, and "we gave them the tools they needed and put a plan in place where communication could actually increase," Scheid said. "That communication was not only between team members but, even more importantly, with our customers. We got more aggressive with our outreach, speaking to customers and vendors more often. It has been so important to keep our finger on the pulse, to know what the market is doing. While the market has increased, it became harder to get components for what we build. At a time when toilet paper is hard to find, imagine getting specialized components. That's why we strengthened our relationships with vendors with increased communication."
MAHLE increased its outreach to customers in a couple of ways. It launched a rebate program for the company's PowerPak pistons, which ran for a limited time, from May 15 to July 15. "We didn't take a percentage of sales off our entire line," Maylish explained. "This was the better option to, number one, promote the brand and, number two, offer an incentive for the customer to purchase the product."
Maylish credits the sales rep agency Kunzman and Associates for the idea. "Jon and Mike Kunzman suggested we go this route. We looked at it, studied it, discussed it internally, and decided it was the best choice we could make. When we came out on the other end of it, it was perfect. For a lot of our vendors, say Summit Racing, for example, they were able to take the information about the rebate and put it on their website with every component we sell, so it was right in front of that customer. It worked out well from that standpoint."
The timing, too, was fortuitous. "We actually ran right into the time when people were getting their checks from the government," Maylish said. "Just everything exploded with the demand across the board for all different kinds of projects."
MAHLE also created a marketing strategy Maylish described as "being there without being there."
As he explained, "Right now we're on a travel restriction. We can't go and set up a booth at the LS Fest, Hot Rod Power Tour, or other events we'd normally attend. But we have to find ways to still be there. That means we're doing a social media campaign or placing digital ads on key websites that people will go to during that time. It's simply about getting our product in front of people and still being part of that conversation. I may not be able to travel to this event, but I can still, in a sense, have a presence there, even if it's on someone's phone."
To offset the effect of "races and events we would normally sponsor that just didn't happen," McLeod/FTI "moved to working with our distribution partners on focused marketing programs," said Scheid. "Getting the word directly to the consumer was vital. We also had to let it be known that we were not only open, but we were running at full capacity. Yes, we had to social distance, wear masks, and do other things that changed the way we worked, but we did not stop working."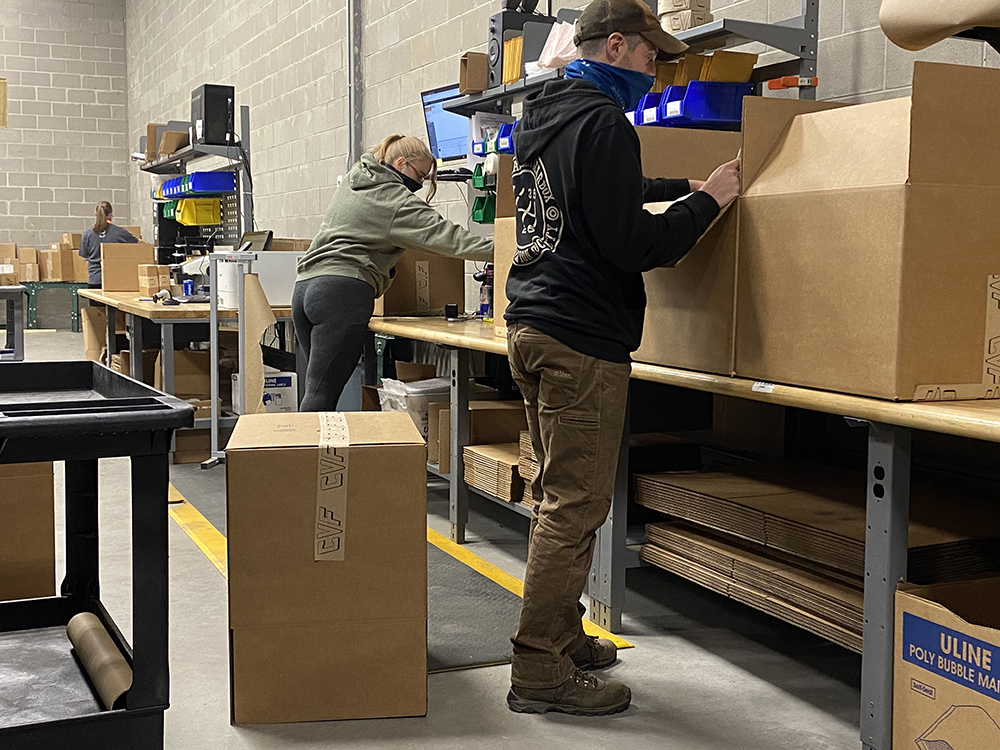 CVF also shifted its marketing "to a more web and social-media focus," Hobson said. "As people were staying at home and not able to go out to movies or restaurants, they spent more time looking at web offerings and social media. We expanded our sales and tech support to include an additional hour each day to offer more support for the West Coast customers."
DEI, on the other hand, "pretty much stayed on the planned course set in motion before the pandemic hit," Miller said. "Our plan all along for 2020 was to increase our marketing reach with increased commitments to digital, social media, and cable TV advertising. More than 3,500 of our TV commercials will have aired nationally as well as in selected regions by year's end. We contracted with several prominent digital support businesses to help boost our social media presence, which is working."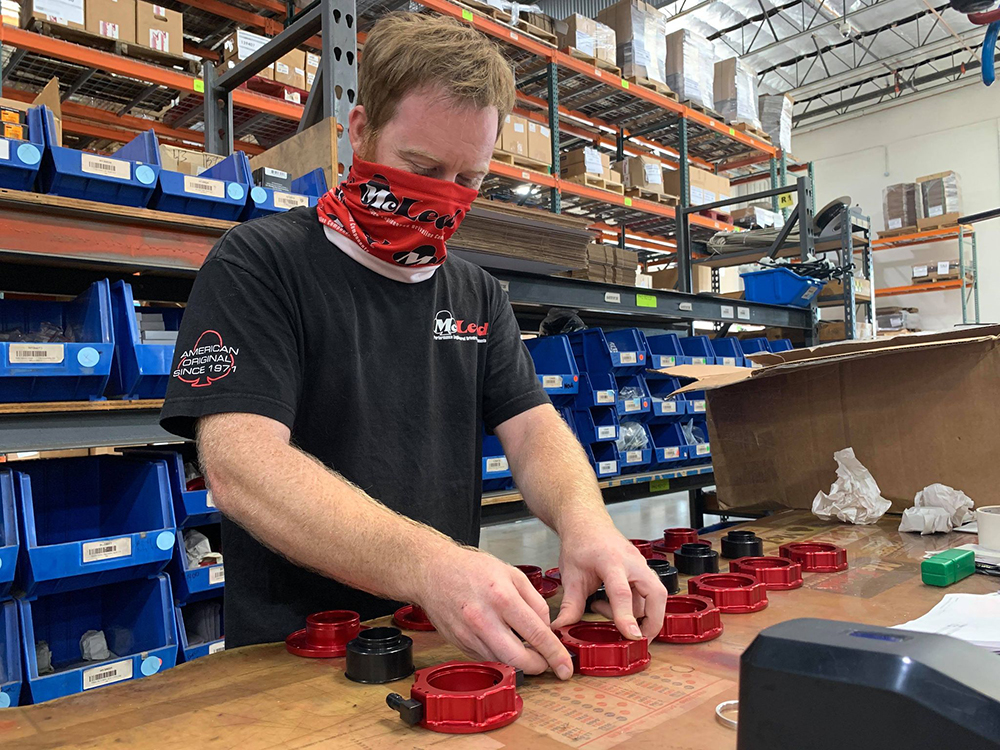 HINDSIGHT
With the pandemic's initial months behind them, we asked our contacts about lessons they learned or things they would have done differently.
"COVID-19 caught everyone off-guard, and Racetec initially prepared for virtually a complete shutdown, figuring many would potentially go into a panic-like mode," said Gillis. "The exact opposite—thankfully—happened, and sales have been very strong, with double-digit percentage increases every month this year."
"There was some doubt as we moved people to remote locations that productivity would fall off," Scheid said. "If there is one thing that I could change it would be not having any doubt that the McLeod and FTI teams would step up to the plate and exceed all expectations for both our companies and our customers. I couldn't be prouder of both of our teams. I learned that when the going gets tough, our teams don't get bothered. They pull their belts tight and hit the throttle."
According to Hobson, management at CVF "expected to see a downturn, and as customers received shelter-in-place restrictions we also expected that to carry over to their spending habits. [But] we were pleasantly surprised to see that this wasn't the case and that our customers kept themselves busy at home working on their passion. Hindsight is always 20/20, and if we could go back now armed with this knowledge, we probably would have bumped production a little earlier than we did and built in more safety stock from the suppliers that we rely on for things that we don't manufacture in-house."
Miller agreed. "Hindsight being what it is, we would have liked the opportunity to order more product and materials from our suppliers and add more inventory and safety stock. But all things considered, we have been very lucky to be in the position we are right now," he said.
THE FUTURE
When asked about the months ahead, these company reps mixed concern with guarded optimism.
"We're going into the unknown," said Maylish. "We don't know exactly what the pandemic is going to do. All of us hope that cases continue to go down, but we're also heading into cold and flu season. All we can do, really, is control what we can control. The one positive I feel for the entire industry is that the automobile is still the best way for people to get away, be able to work on a project, enter an event, to participate in a race somewhere. That is the one wonderful bonus in what we're going through."
Miller told us the team at DEI believed sales would have crested by July or August, "but that never materialized—business, as we speak, is on the same trajectory as it has been since May," he noted. "Our typical sales year is cyclical, like most in the performance industry. At least, that is what I have experienced in more than 40 years in this industry. The sales trend usually follows a typical bell curve. We expect a seasonal slowdown, but with this unpredictable year, anything can happen. We're proceeding as if business will continue as it has been."
"We understand that the increases realized over the last few weeks are likely an anomaly," Hobson added. "We have used this time to develop some new items to help increase sales in 2021. Hopefully this pandemic subsides and we can get back to normal and be able to attend events that so many are missing out on."
Scheid agreed that "this incredible increase our industry has seen may lessen. We may see a return to more normal growth patterns. Our customers may get back to work, and those stimulus checks may stop. We may get back to spending more money on eating out or vacations. We look forward to seeing that for our customers. We also look forward to knowing that the fire in the belly for our cars and racing won't be short-lived. Our passion for racing has been renewed because we know what it's like to go without it. That makes me optimistic about 2021."       
SOURCES
–
CVF Racing