Image

The job of getting fans into the stands is as challenging as ever, so race tracks and sanctioning organizations rely on a diverse array of tools to MARKET their EVENTS AND PUSH OUT COMMUNICATIONS.
Reality can be harsh. In a perfect world, fans would flock to races without prompting, and drivers would pack the track just by seeing the sign out front. Yet the plain fact of the matter is, race tracks must compete against an ever-growing universe of entertainment options, ranging from TikTok smartphone videos to championship sports teams at massive arenas.
To keep grandstands full and starting grids healthy, race tracks and sanctioning bodies rely on a wide array of marketing and promotional methods. We reached out to a number of these organizations to find out what works and what doesn't. Their insight proved valuable and at times quite surprising. 
The Digital Revolution
Contrary to what many experts imply, there really isn't a right or wrong way to promote an event. What works for one organization might not work for another.
For this reason, large national sanctioning bodies prefer to partner with local tracks that know what works in their particular region. This cuts down on guesswork. "Every market is a little bit different in the way you approach it," explained Chris Dolack of World Racing Group, Concord, North Carolina. "So we try to work with the local promoters in each region who know their market. If we go into a particular market and those fans are used to seeing a track's messages on television, then it makes sense for us to do television."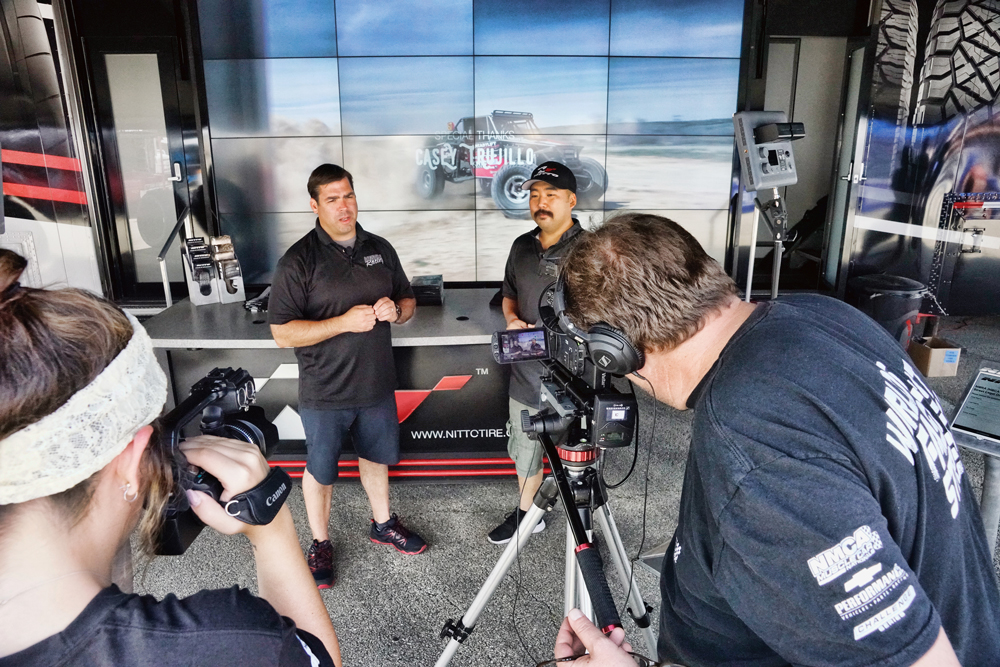 That said, digital media has become the undisputed king of the hill in all regions. "If I was going to go to another venue for a different event, what's the first thing I'm going to do?" said Chuck Deery of LaCrosse Fairgrounds Speedway, West Salem, Wisconsin. "I'd whip out my smartphone and look it up that way. So we've been trying to direct our attention toward that."
Among the many forms of digital marketing, the strongest returns are coming from social media, according to our sources. Facebook in particular has emerged as the most powerful platform for reaching car enthusiasts and race fans. "We use Instagram and Twitter, too," said Mary Lendzion of Summit Motorsports Park, Norwalk, Ohio. "But we can see by the response that Facebook is where we have the most impact. We have more than 66,000 followers there."
Because of social media's voracious demand for fresh content, many organizations that used to have separate marketing and editorial departments are merging those entities into a unified content team. The content these centralized groups develop is then used in social media, websites, ads and more. "We're all after the same thing—to promote our races, which promotes our brands, which creates hype behind the series," said Mike Galimi of NMCA, Santa Ana, California. "At the end of the day, it's all content."
Tracks can draw on the star power that comes with the major-league events they host. "I reached out to John Force to ask if he would make a one-minute-long video clip that we could post to our social media," said Lendzion. "It was wonderful, and people really responded to it."
Some large sanctioning bodies add a unique regional twist to this celebrity power play, choosing the racers they feature by region, to better appeal to the pride and familiarity of fans in that area. "We have drivers from all over the country that compete with us," said Dolack. "If we're going to the Dakota area, Donny Schatz has a huge fan base up there. Our messaging for that race will have his car and his name in those promotional efforts. In Pennsylvania, we'll feature Logan Schuchart and Jacob Allen."
For smaller organizations, sometimes just a well-thought-out, simple promotion can have potent returns on social media. David Carroll of the Southern Drag Boat Association in Burnet, Texas, has seen positive results by simply posting a digital version of the event flyer on Facebook. To entice people to tell others about it, he adds their name to a drawing for VIP tickets to the race if they share the flyer. "A lot of people don't want to share things," said Carroll. "But when they have a chance to win a couple-hundred-dollars' worth of VIP tickets, they will."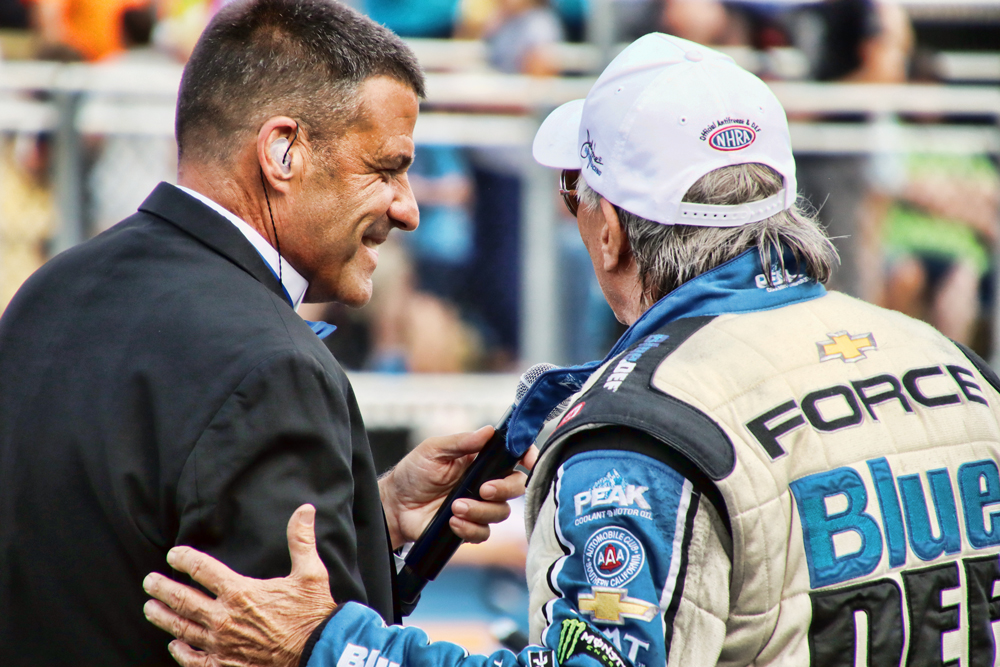 Regardless of what approach is used, ultimately social media is all about conversations. The best marketers see it as an opportunity to connect directly with their fans. "It's very important to me to have a rapport with every single one of our guests who comments on our page," said Lendzion. "I want to read what they're saying, and I want to respond."
Although most discussion of social media revolves around essentially free methods of promotion, paid advertising also has a place in the marketing mix. Several sources we spoke to use Facebook ads, while others see dividends from pay-per-click ad programs. "We do paid Google search ads," said Chase Brashears of South Boston Speedway, South Boston, Virginia. "So we pop up as the number-one option on searches. We also have SEO paid functions that make it easier to find us, which actually is very, very successful."
Last but definitely not least in our discussion of digital marketing is email. This venerable platform generally isn't as hip or trendy as social media is right now. But few other marketing methods of any type allow the kind of personalization, targeting and cost efficiency that email provides. 
The one big hurdle with email, however, has always been the question of how to build an effective mailing list. It's not something you can just go buy—anti-spam regulations banned that decades ago. Many race promoters have now discovered that a powerful method for getting a good list is built right into their normal race operations. "We've recently gone to online ticketing, so we're able to capture all those email addresses," said Deery. "We can sell that event or others to them again."
Also worth noting are some downsides to digital marketing. For one thing, it can devour massive amounts of time. On top of that, it's constantly changing and difficult to keep up with. To overcome those hurdles, some organizations are handing off the digital part of their promotion efforts to outside agencies. 
"It's kind of like me working on my car," said Brashears. "I have the tools to maybe change oil and stuff. But when it comes to taking out an engine, I'd have to go buy an engine hoist and all that stuff. Our ad agency already has all the tools they need in-house. We're just a simple little task to them."
Traditional Media
With all this talk of digital media's power and popularity, you might think traditional media is being discarded like a worn-out race tire. But that's not entirely true. 
Yes, some motorsports organizations are indeed stepping away from pre-Internet marketing methods such as brochures, radio ads and billboards. And almost all of our sources noted that print newspapers are a dead medium as far as they're concerned. 
But others continue to see solid results from various forms of traditional media. Summit Motorsports Park, for instance, continues to produce a large, full-color printed annual brochure highlighting its events. The brochure is sent via postal mail to everyone on the track's mailing list, handed to all spectators as they enter the track and passed out at major automotive events, such as the Detroit Autorama.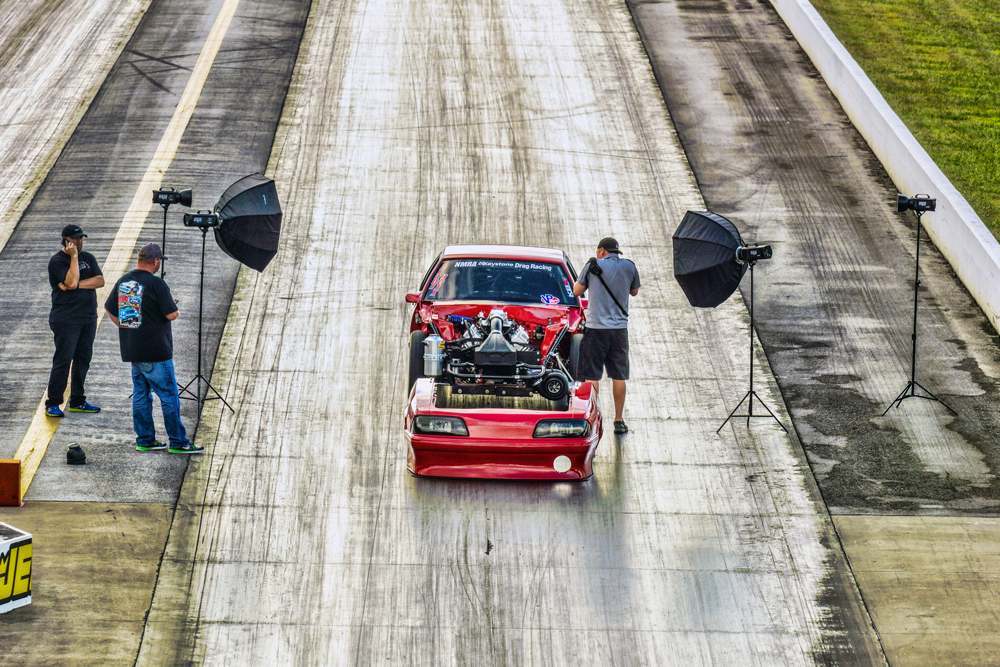 "We go to great lengths to make sure those brochures are as attractive and colorful and eye-catching as they can be," said Lendzion. "We have them printed on high-quality glossy paper because we want fans to hang them on their walls."
Car fans are often looking for something to liven up their garage décor, so a poster-worthy color brochure works well in that setting. But when it comes to commercial locations, the proliferation of large retail chain stores has effectively killed the value of posters, noted one source. "We used to do more printed posters and cards," said Dolack, "but they're harder and harder to get up in stores, because stores now have very well-defined plans for how that sort of stuff should appear in their windows."
Along with print marketing materials, radio and television are seeing a similar mixed evolution. Much of radio's audience has moved online to streaming platforms such as iHeartRadio, or to satellite systems like SiriusXM. Yet despite their boundaryless reach, these platforms lack the local emphasis that radio has traditionally provided. "People are listening to SiriusXM," said Carroll, "but it's hard to really target areas."
At the same time, it can take a relatively large budget to buy enough radio and TV time to make much of an impression on viewers or listeners. This is hastening many promoters' move to less expensive digital technologies. "We've spent a good chunk of money on TV and radio," said Michelle Lackey Maynor of Alaska Raceway Park, Palmer, Alaska. "But we don't have enough of a budget to make that an effective campaign. So for us, it didn't work really well."
Perhaps the ultimate way to utilize the power of television is to own a network, which is exactly what World Racing Group has done with its DIRTVision streaming platform. Beyond the exposure and brand building that naturally come from live racing broadcasts, World Racing Group also uses the platform to cross-promote its other events. "All of our races are broadcast live," noted Dolack. "You can go home, flip on your TV, turn the app on and you're watching our races on your television. It's as strong of a tool as we have anywhere to promote our events, our series and our drivers."
Complementing the DIRTVision platform, World Racing Group also creates unique video content for spectators at races. The work is done by a separate in-house team that tailors the race-day content to the needs and expectations of an in-person audience. That content is then displayed throughout the event on an array of screens at the track. Naturally, this on-site video content also promotes concessions, upcoming races and other products to spectators, making it a potent marketing vehicle. 
NMCA also has its own dedicated in-house media platform, Fastest Street Car Magazine. Like DIRTVision, the magazine is a luxury that only a relatively large organization like NMCA can sustain effectively. But if the resources are available, an in-house magazine is an undeniable advantage for cross promoting races, building the brand and generating content to use on other platforms. "It's an incredible way to tell the story of our racers," said Galimi.
Filling Starting Grids
While attracting spectators is an obvious necessity for any motorsports organization, there's a hidden flipside that can be equally important: getting participants for races. Many race tracks must actively reach out to competitors and draw them to events or risk low car counts. 
Although the need to market to racers varies considerably from track to track, the pandemic appears to have made it more difficult, at least temporarily. "It was kind of crazy to go down a path of having to market to competitors, to be honest with you," said Brashears. "But the track was shut down all last year, so our car counts at the beginning of the year struggled a little bit to get started."
To help bring more racers to the South Boston Speedway, Brashears came up with a team information page on the track's website, showing why racers should race there and displaying all pertinent information in one centralized location. This is complemented by email blasts and social media posts aimed at competitors, particularly those who have previously competed at the track. Brashears said that through these efforts, car counts at his track are quite healthy now.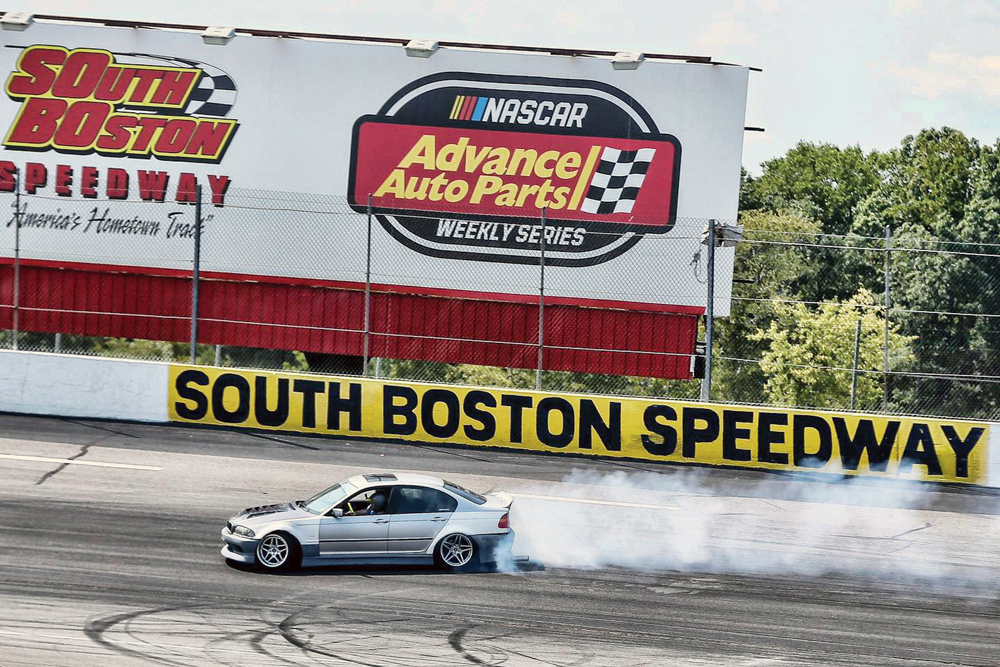 Even national organizations like NMCA feel the need to actively market to racers. NMCA's outreach efforts tend to target less visible classes, based on the expectation that competitors in more prominent classes are already familiar with the organization and its events. "We target racers and fans with two different campaigns," said Galimi. "If you're a class racer, most likely you've come across our brands. So for racers, we'll target some of the more street-oriented classes, where competitors may not have heard of us before."
To help attract racers to these beginner-oriented classes, NMCA has teamed with Dodge to develop a program designed to assist new drag racers. The program takes prospective racers through all the necessary steps in racing, from when drivers enter the facility to when they make a run down the track. "We try to communicate the process as best we can to help eliminate some of the intimidation factor," Galimi said.
Getting Creative
The long-term health of any racing organization depends on bringing a steady flow of new people through the gate. Hardcore racing fans may need just a slight nudge to get them to an event. On the other hand, the vast potential audience of casual spectators typically requires something unique to draw them to an unfamiliar location, to see a form of entertainment they know little or nothing about.
Doing so can take a lot of creativity and out-of-the box thinking. "It's all about bringing people to the race track," explained Royal Jones of Vado Speedway Park, Vado, New Mexico. "They see the place, utilize it, and get a warm, fuzzy feeling about us doing something for the community." 
To do that, Jones isn't afraid to try new things. For instance, when the pandemic shut down schools last year, he opened his facility to three high schools in the region so they could have graduation ceremonies. "It was an exciting, memorable experience for kids to graduate from high school and do it at the track," recounted Jones. "And it showed this race track to about 3,000 families."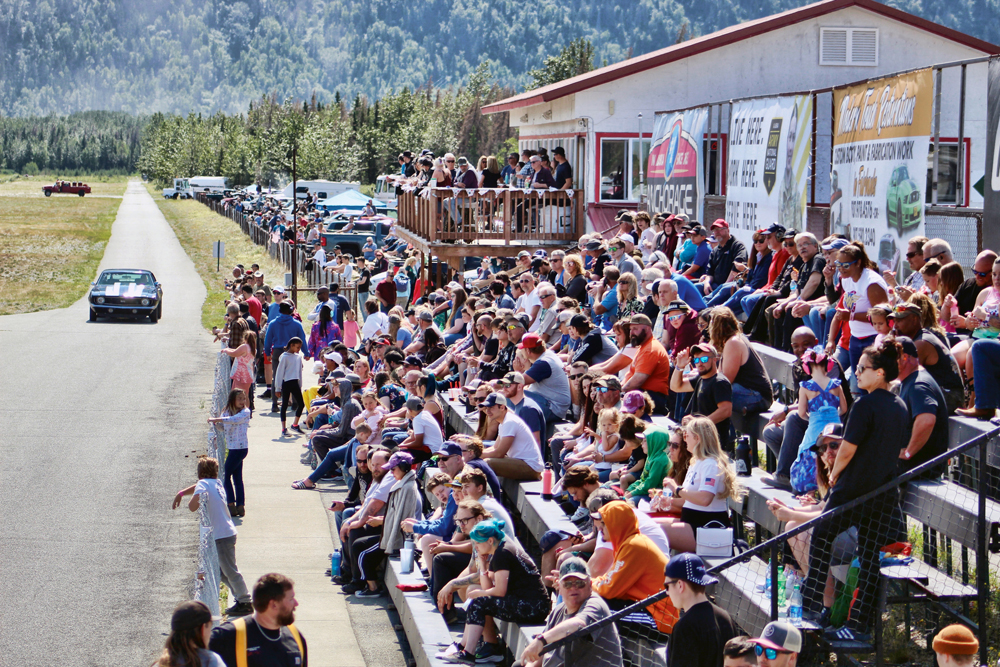 Also on the track's schedule is a Christmas decoration display that's already seeing plenty of action on social media. "It's getting thousands of hits now," said Jones. 
Carroll of the Southern Drag Boat Association wanted to attract young spectators, who could potentially become fans for decades to come. To do so, he set his sights on college students for a race in College Station, Texas, home of Texas A&M University. Carroll offered half-price admission to anyone who presented a college ID at the gate. "I honestly believe if I can get a guy that's interested in motorsports to one boat race, I'll have him for life. It's that exciting."
Maynor of Alaska Raceway Park has seen good results emphasizing the track's potential as family entertainment, to better compete for the limited number of fans in the market. "It's affordable entertainment for families," she explained. "There are only so many of us in Alaska. So being able to reach all of those who are interested in motorsports is what we focus on."
Whatever method tracks and sanctioning bodies use for marketing and promotion, the job is really only limited by one's imagination. While some organizations may have more money, a bigger brand name or more resources than others, marketing and promotion ultimately come down to how passionate an organization is about bringing its message to its audience. "We're always exploring how to do something even bigger, or even better, or even bolder than before, said Lendzion. "It's sort of ingrained in us."
SOURCES
–
Alaska Raceway Park
raceak.com
LaCrosse Fairgrounds Speedway
lacrossespeedway.com
National Muscle Car Association
nmcadigital.com
National Mustang Racers Association
nmradigital.com
South Boston Speedway
southbostonspeedway.com
Southern Drag Boat Association
sdbaracing.com
Summit Motorsports Park
summitmotorsportspark.com
Vado Speedway Park
vadospeedwaypark.com
World Racing Group
worldracinggroup.com