Image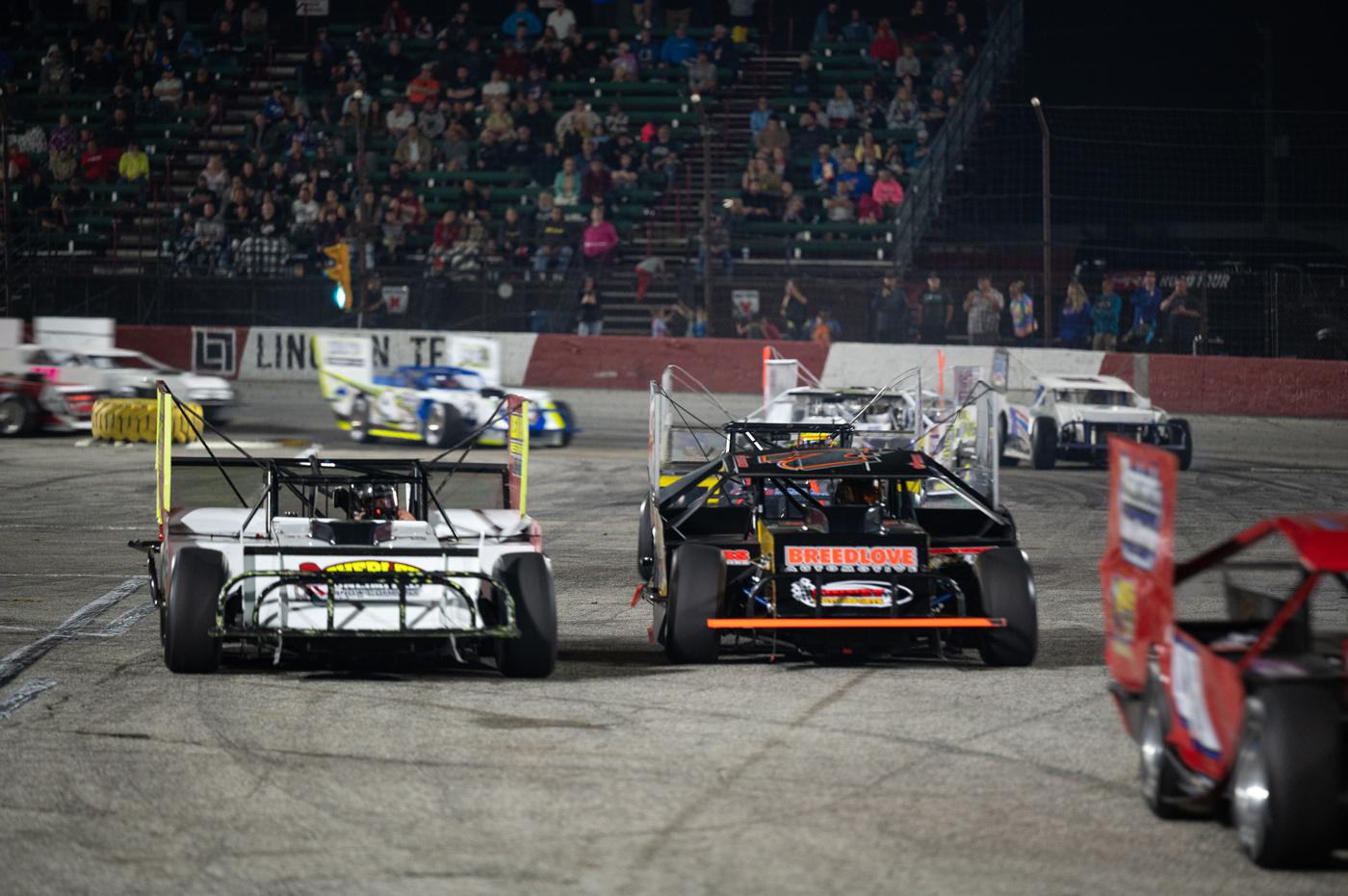 Niche motorsports markets may be tiny, but enterprising businesses are discovering there is money to be made in catering to specialty racers and series.
Even veterans of the motorsports industry can sometimes find themselves surprised at just how many forms of motorsports exist out in the wild. The motorsports market is not just deep but wide as well, with numerous niche racing categories that operate in their own arenas, flying under the radar of the wider world.
Some racing niches are products of the local environment, some are born out of the economics of necessity, some from riding the leading edge of a new opportunity, and others are products of sheer stubborn ingenuity.
To get a feel for how these businesses navigate such narrow channels, we spoke to a half-dozen businesses that cater to niche motorsports markets. We wanted to see why they selected the more obscure corners of racing, how they attract customers, how they stand apart from their competitors, and other aspects of making a living in a niche motorsports market. Here's what we found.
Drift American
Drift racing has grown in size and stature these past few years, to the point where there are now specialists that focus on a particular slice of the drifting scene. Drift American in Fort Collins, Colorado, caters not merely to drifters in general, but to the Mustang drift market specifically.
"I've always been a Mustang fan growing up, and I'd gone through a bunch of different motorsports, and drifting was always one of those things that was really appealing to me," said Drift American's Scott Umbreit. "I'm just not big into Japanese cars, so I was really hoping there was something we could do with domestic cars, specifically Mustangs. At the time, everyone told me I was crazy, they don't work, there are no parts, and this, that, and the other." Umbreit believes there was a stigma surrounding American cars in drifting in general, being a sport that originated around Japanese car culture.
"I figured I'd just start a business where I could make it easily accessible for people to find Mustang drift parts," he said. "We've just grown from there. Every year we've almost been doubling our sales for the last three or four years."
One reason there's a business opportunity for Umbreit is that Mustangs don't come from the factory optimized for drift competition, especially in the area of suspension geometry. "We have all sorts of different stuff that is drift-specific, such as the angle kits, the bump-steer kits, even the lower rear control arms, stuff like that that just wasn't really on the market," Umbreit said. "We've also developed dual caliper brackets so you can run two sets of calipers in the rear and run a separate handbrake with that. We have a whole kit now where the handbrake, the line kit, goes all the way back to the dual caliper brackets. And we found out you can run 1997 Taurus calipers on the rear. It's a big, cheap upgrade, essentially."
Drift American's focus may seem narrow, but it is actually larger than it appears at first glance. The company services all Mustang generations from 1979 to 2022, and that is a lot of Mustangs. Another factor that helps is that many popular Japanese cars used in drifting have escalated in price, while Mustangs are cheap and plentiful in comparison.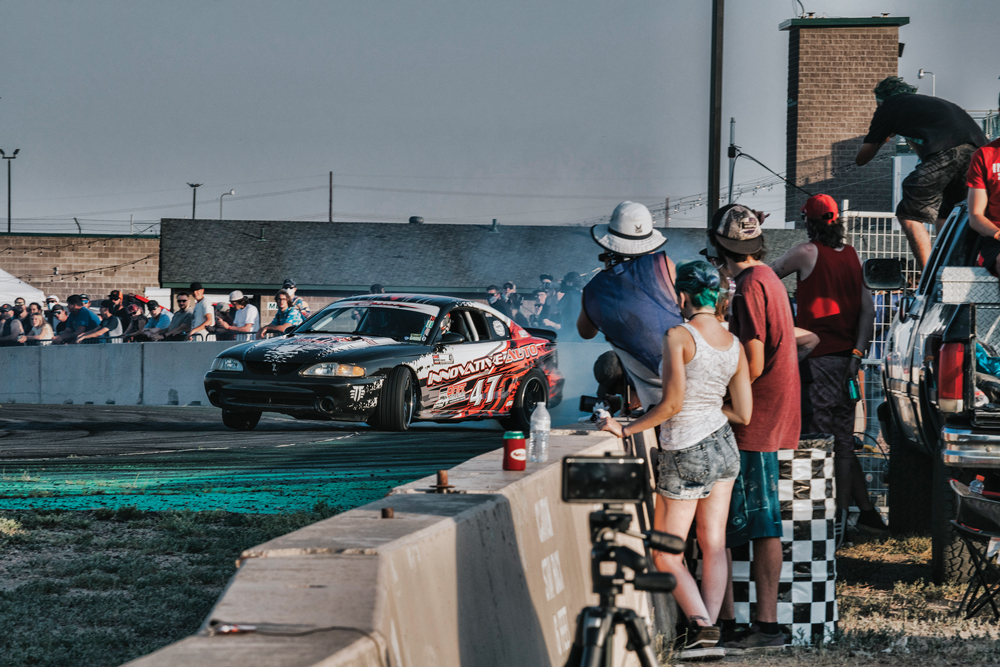 "Initially it was hard to reach potential customers. But now that it's such a specific, targeted thing, it's gotten a lot easier," he continued, "also because we've gained a lot of market share and we offer parts from pretty much every supplier in the drift community. We've been able to establish a name, and most of our marketing is pretty targeted, like email campaigns, some advertising, Instagram. Actually, Instagram stores are surprisingly very effective. You make a post, people see the car, they click on the car, and it shows what parts are on it and links them right to the store page. They can just add the parts to their cart and go from there.
"It's grown even a lot more than I imagined," Umbreit said. "It's one of those things where the whole drifting market is growing, and Mustangs are becoming a lot more popular as well in the drift community. I timed it right, I guess."
3rd Turn Performance
For 3rd Turn Performance of Indianapolis, Indiana, serving the Junior Faskart and Figure 8 market wasn't simply a matter of earning a living, but keeping a local racing ecosystem alive. The company is closely aligned with the Indianapolis Speedrome and has a vested interest in a healthy Figure 8 field.
Jonathan Byrd is the general manager at the Speedrome, and he plays a role in 3rd Turn Performance. "When Kevin Garrigus bought the Speedrome, we decided that we really needed to make sure, more than anything, that there were cars out there. Figure 8 cars, Figure 8 chassis. You just have very few guys who can do anything. In any event, we had to take care of ourselves. We started building cars," Byrd said.
The symbiotic relationship between the Speedrome and 3rd Turn Performance has helped both enterprises grow. "When we took over the Speedrome, the Junior Faskart division had single-digit numbers," he continued. "We decided as a race track that we had to do something to encourage participation and level the playing field. We put out rules that any new chassis had to be bought through 3rd Turn Performance and the Speedrome. We also took over the motor program, and all motors utilized in the division had to come from 3rd Turn Performance and the Indianapolis Speedrome. And we put out a new set of rules that said, 'Don't touch the motors.' We tech the motors, we do all the things we can to keep the motors legal because the smaller the motor, the more people want to do everything they can to cheat with the motor.
"We probably have a couple hundred motors out there now," Byrd added. "It's a box-stock motor program. We have a regulator on it, a restrictor on it we utilize. We've gone from single digits to nights where we have between 40 and 50 of our Junior Faskart division."
In such a tightly focused racing environment, street level marketing makes a big difference. "It's a very word-of-mouth thing. With the Figure 8 cars it's such a niche market," Byrd said. "There's 50 to 60 Late Model Figure 8 cars in the world. You've got to really want to race these cars.
"It was out of necessity in a lot of respects that we had to do these things to ensure participation and make sure the racers feel like they are competing on a level playing field," he added.
In & Out Customs (Big Wheel Racing)
Sage "Donkmaster" Thomas started In & Out Customs of Charleston, South Carolina, and founded the National Donk Racing Association (NDRA) to service the big wheel performance market. The big wheel cars, with raised bodies and rolling on 24- to 32-inch wheels, stand out in any show field, but many of the cars pack even more "go" than "show." Donk is the nickname given to the 1971–1976 Chevy Impala and Caprice that are favorites in the big wheel community.
"Big wheel racing started with street racing," Thomas said. "We would do car shows, and then once we started putting racing motors in the cars and putting them in car shows, they wanted to figure out how to race them without getting dirty. So instead of taking the cars, changing the wheels, and putting slicks on them, we started looking at ways to keep them all together. We called it Fast and Flashy Racing. That way we didn't have to get dirty, we could stay clean, stay together, and just race on the big wheels."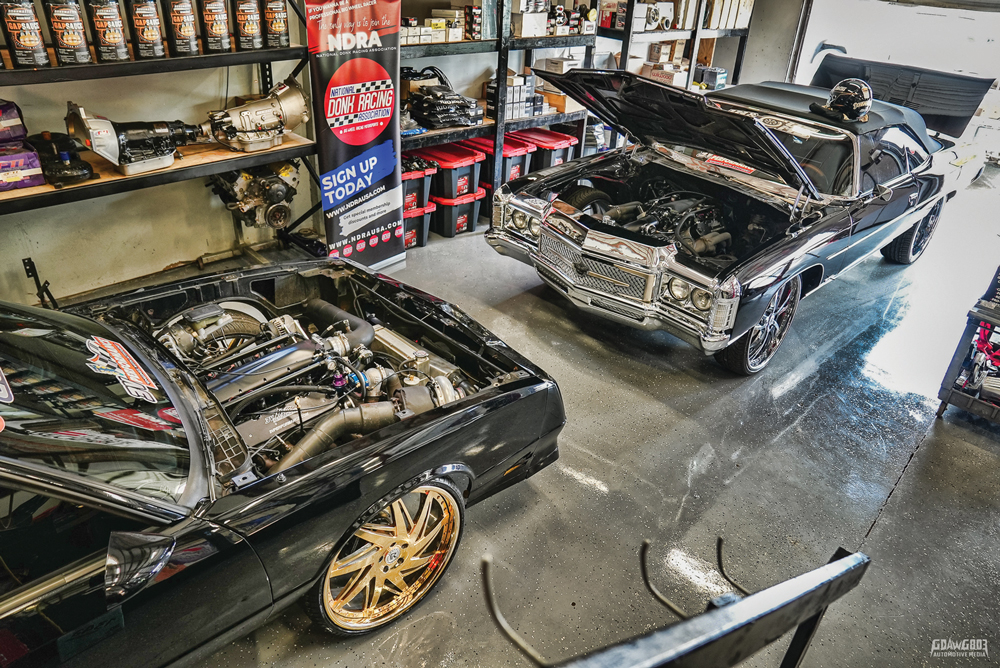 Setting up cars for big wheel racing, especially Donk racing, requires engineering components for large, heavy cars, and In & Out Customs works directly with manufacturers to secure the necessary parts. "We've been working closely with FTI Transmission out of Deland, Florida," Thomas said, "as far as cars making 1,000 to 1,500 horsepower. We've been working closely with Moser Engineering, with Precision Turbo, and COMP Cams on developing camshafts for running cars weighing about 5,000 pounds. And then the axles, for how to keep the axles in the car with a wheel that weighs about 110 pounds."
Both entrepreneur and entertainer, Donkmaster's large and dynamic social media presence gives In & Out Customs an edge. "As far as our marketing, we market a lot on social media—YouTube, Instagram, Facebook. We do market at some of the bigger trade shows, and we do a lot of car shows and concerts. We also use our celebrity influence. I have a lot of people in the music business, like rappers and singers, and also professional athletes who we market through," he said. "We normally gain about 500 to 600 new followers every day on each individual Instagram, Facebook, and YouTube page."
350 SMAC Tour (Super Modifieds)
The super-modified class of race car is hardly an exotic niche, but even within that universe, there are several targeted approaches to running a viable series.
John Burke started the 350 SMAC (Super Modified Atlantic Charter) Tour in 2017. He was a race-winning driver in his own right and started the new series because he wanted to start a traveling tour, and explore ways to give back to the racers, according to James Rusaw, PR director for the Tour. Based in Derry, New Hampshire, the 350 SMAC Tour operates in New York, Maine, New Hampshire, Connecticut, and Massachusetts. "We've got a great footprint in the Northeast, and I think we can just get better and better," Rusaw said.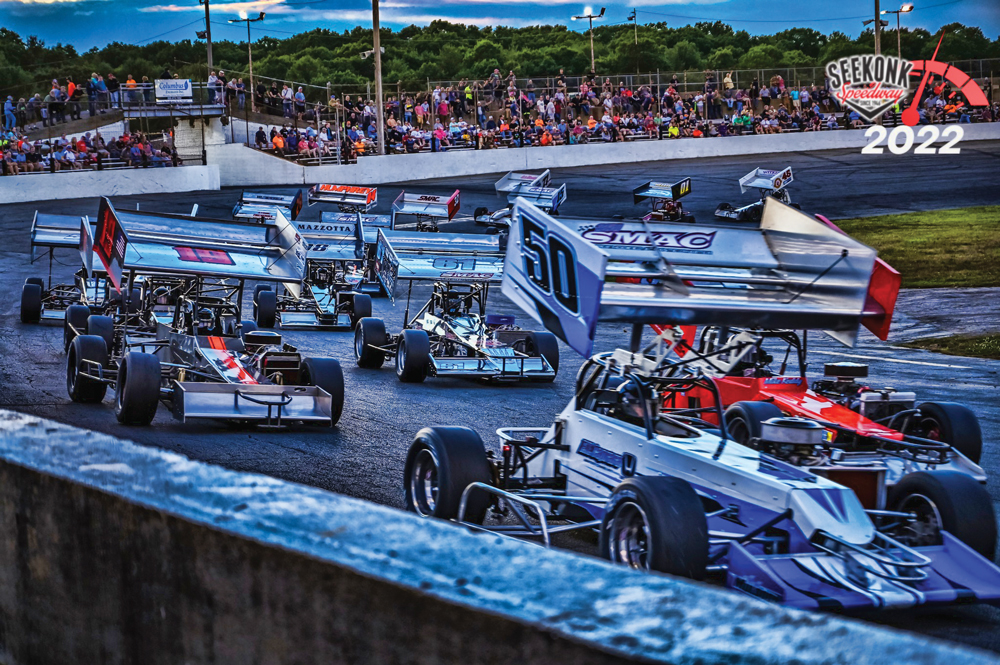 One innovation the 350 SMAC Tour has introduced is to start a tour within the Tour—the Supermodified Legends Series—where retired greats can come back once more to compete. "Why do we have memorial races instead of having legends races while they're alive?" Rusaw said. "It's been huge."
For Rusaw, one way to expand their super-modified niche is to take a personal approach. "The racers will have some choices. Do I run the local short track every Saturday night, or do I go on the road? I think to garner their attention, I like to do a thing I call 'shop talk.' If I don't know a racer, I schedule a time and just stop by the shop and have a beer with them and get to know them. I think that's important. Establishing a relationship with a driver is more than just, 'Hey, can you come to our race this weekend?' It's getting to know them and their families. It's a family sport. One guy owns a restaurant, well I go to the restaurant and spend time with them. I think the bonding there has been very powerful."
Filthy Motorsports
Filthy Motorsports in Boulder, Colorado, deals in the good kind of filthy—the filthy that results from rock crawling and other hardcore off-road endeavors. Owner Ben Brazda founded the shop following a stalled career in financing that convinced him to follow his true passion: off-roading.
When scouting the local off-road parts terrain, Brazda found a real opening for a customer service-oriented 4x4 business. "Every store I went into, there was a grumpy guy sitting behind the counter who didn't really want to help," he explained. "I asked for some technical information, and they really didn't have a lot of technical information. There was no energy, no excitement."
Brazda believes that business-as-usual parts retailing has no place in today's market. "Now we're dealing with CNC-machined, custom-built shocks. There is a learning curve for people to realize that shocks and coilovers and bypasses, they're not just something you buy off a shelf and put on a vehicle," he said. "The one thing we're really good at is suspension tuning. That's how we've become one of King Shocks' top dealers. That's kind of our biggest product line right now."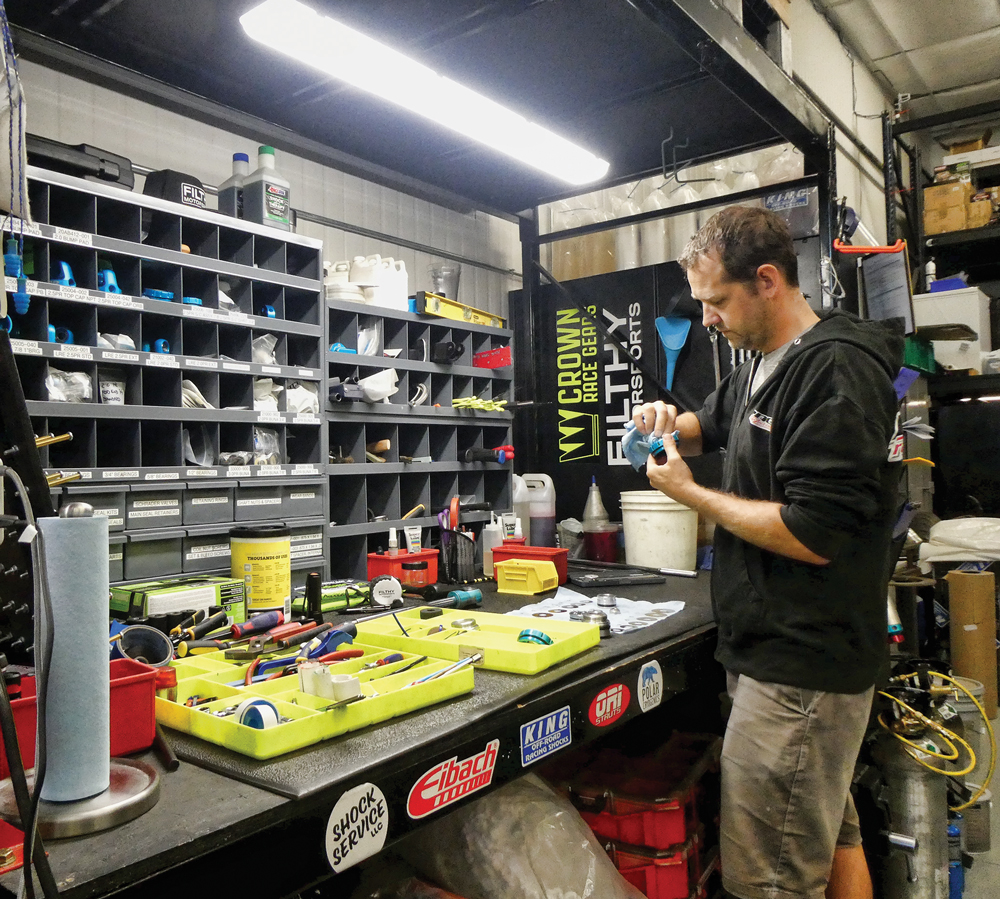 Brazda said off-road racers tend to rely on word-of-mouth when making purchase decisions, and he works hard to make Filthy Motorsports customer-centric. "If someone calls me and tells me, 'This is what I want,' my first question is, 'Why? Let's back up a little bit. What's your end goal?' I really spend time with customers to do things right. We're either going to do it right or we're not going to do it at all, and I turn away business all the time. If someone has unrealistic expectations, I will explain why those are unrealistic expectations, and if it's not a good fit, I will tell them to go somewhere else. It's a lot of really taking care of the customers. That's what works. People don't come to me to buy shocks. They come to me to make their vehicle perform a certain way."
AutoGas Services
AutoGas Services in Florida is carving out territory in the alternative fuels space, which has been a surprisingly uphill battle. "It's been a struggle to get the mainstream's attention with the alternative fuels," said AutoGas Services' John Omundson. "We have technology that the world needs to see, especially at $5 a gallon gasoline prices."
Although much of its business is aimed at fleet conversions, AutoGas Services has been steadily raising its profile in the performance world. "We've been doing liquid propane since 2005," Omundson explained. "We built a few cars back then that were test beds. We built a Chevelle for Mother's Polishes that made 1,000 horsepower and set a bunch of performance records with propane."
AutoGas Services' current performance offerings include direct-injection liquid propane systems. "Along with the direct injection, we do direct-port fuel injection for the high-performance stuff like the new Corvettes," he added.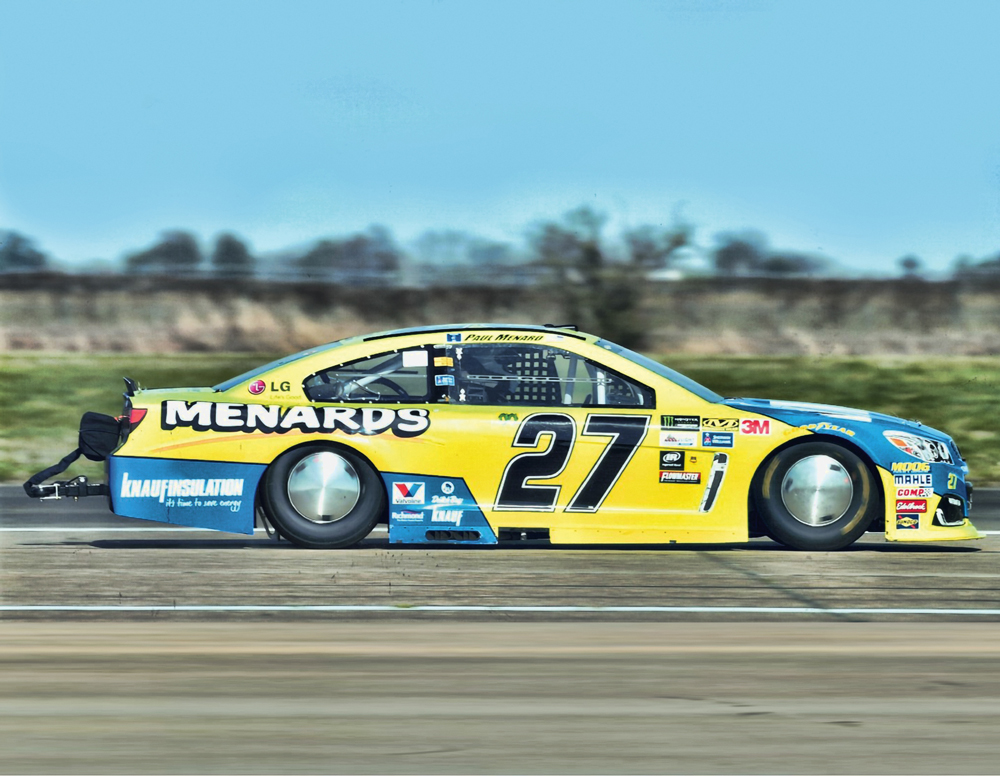 Omundson is very hands-on in proving the performance of the company's offerings. Earlier this year he set land speed records in the alternative fuel classes with the East Coast Timing Association (ECTA) with both his 2017 Chevrolet SS race car and his custom Silverado.
The EV racing market may be getting more notice these days, but the potential for alternative fuel classes is wide open, Omundson believes. "East Coast Timing Association created a class for alternative fuels. We want to push other sanctioning bodies to have an alternative fuel class," he said.
He sees some of the likeliest targets as "the rock crawler guys, the desert racer guys, the guys running wide open throttle
for long distances. We're on the ground floor of introducing technology into different classes. I could see the dirt guys just loving this. They're running alcohol in sprint cars.
I could set up a sprint car that would just go crazy," he concluded.
SOURCES
350 SMAC Tour
350smac.com
3rd Turn Performance
facebook.com/3rdTurnPerformance/
AutoGas Services (AGS)
autogasservicesags.com
Drift American
driftamerican.com
Filthy Motorsports
filthymotorsports.com
In & Out Customs
inandoutcustoms.com