Nissan Sentra Cup To Debut In Canada In 2021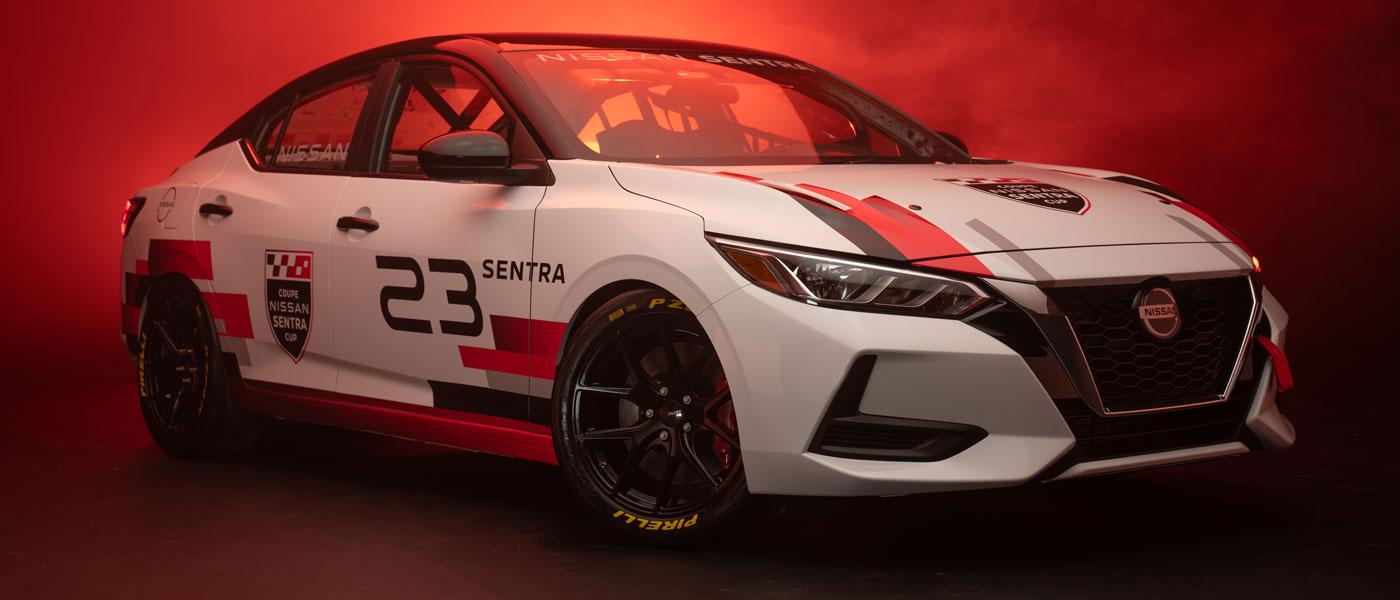 A new grassroots racing series is coming to Canada.
Nissan Canada and JD Promotion & Competition have announced the launch of the Nissan Sentra Cup, which builds on Nissan Micra Cup's six years of success in Canada. 
The Nissan Sentra Cup will be a one-make racing series exclusive to the country, and like the Micra Cup, offers drivers an affordable way to participate in motorsports.
All Nissan Sentra Cup vehicles are built from the Nissan Sentra "S" base model with the six-speed manual transmission. For the complete specifications on the Nissan Sentra Cup vehicles, visit sentracup.com/Sentra-Cup-Nissan-Car.
"There's a certain thrill in watching motorsport. The great thing about watching one-make racing, in particular, is the gratification of seeing your everyday vehicle driving full tilt in a crowded pack on the track. The Sentra, being one of our most historic nameplates, was redefined with its eighth generation launch, and we're set to redefine it again through the Nissan Sentra Cup. Let the races begin," Nissan Canada Director of Marketing Adam Paterson said.
The series launches in May, with visits planned to well-established tracks in Québec and Ontario. A complete 2021 schedule, along with technical regulations, will be announced at a later date. 
Both Sentra Cup and Micra vehicles will share the grid, separated into two classes. Sentra Cup drivers will be at the front of the pack, with the Class Micra drivers positioned behind them. 
Each event will feature the usual top three podium finishes but separated between Micra and Sentra drivers. Micra will also include podium wins for rookies, while the Sentra category will consist of the same for seniors. At the end of the season, there will be one champion for the Sentra Cup and one for the Class Micra. 
For more information on the series, visit sentracup.com.