Ferrari Commits To FIA WEC With New Hypercar
Image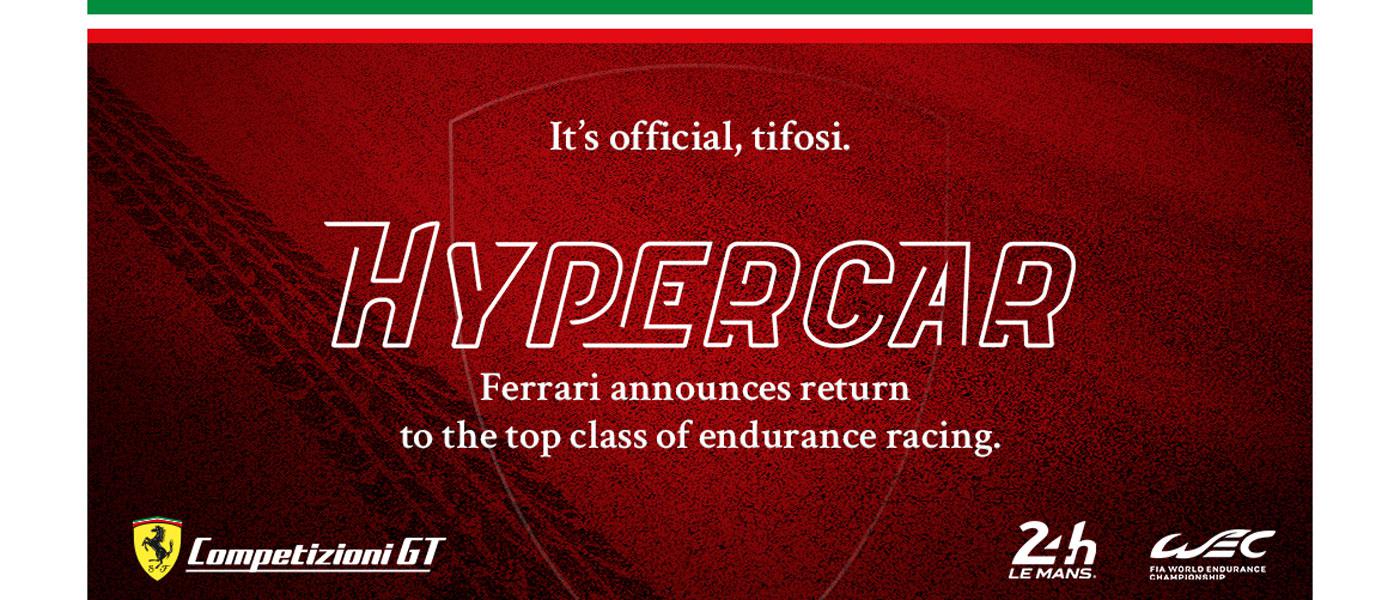 Ferrari has confirmed that it will enter the FIA World Endurance Championship's new Hypercar category in 2023.
"Today is a great day for endurance racing: Ferrari is coming back to the top level, at the 24 Hours of Le Mans and the FIA World Endurance Championship. The Hypercar field promises some epic battles," Automobile Club de l'Ouest (ACO) President Pierre Fillon said.
The Italian automaker will return to the top class of endurance racing for the first time since 1973 and join the likes of Toyota, Glickenhaus, Peugeot, Porsche, and Audi, who have all committed to the Hypercar category.
The new-for-2021 Hypercar category is where teams and drivers can compete for overall championship victory in the FIA WEC and at the 24 Hours of Le Mans.
Ferrari has won Le Mans a total of nine times, the last in 1965 as part of the famed Ford versus Ferrari battles of the 1960s. 
In recent years, Ferrari has had plenty of success in Le Mans' GT category, last winning the GTE Pro category in 2019 with its AF Corse Ferrari 488 GTE Evo. The marque has won the FIA WEC LMGTE Pro title four times, including the very first FIA World Endurance GT Manufacturers' Championship in 2017.
For more information, visit fiawec.com.