PRI Raising Awareness For Race Track 'Responsibility'
Image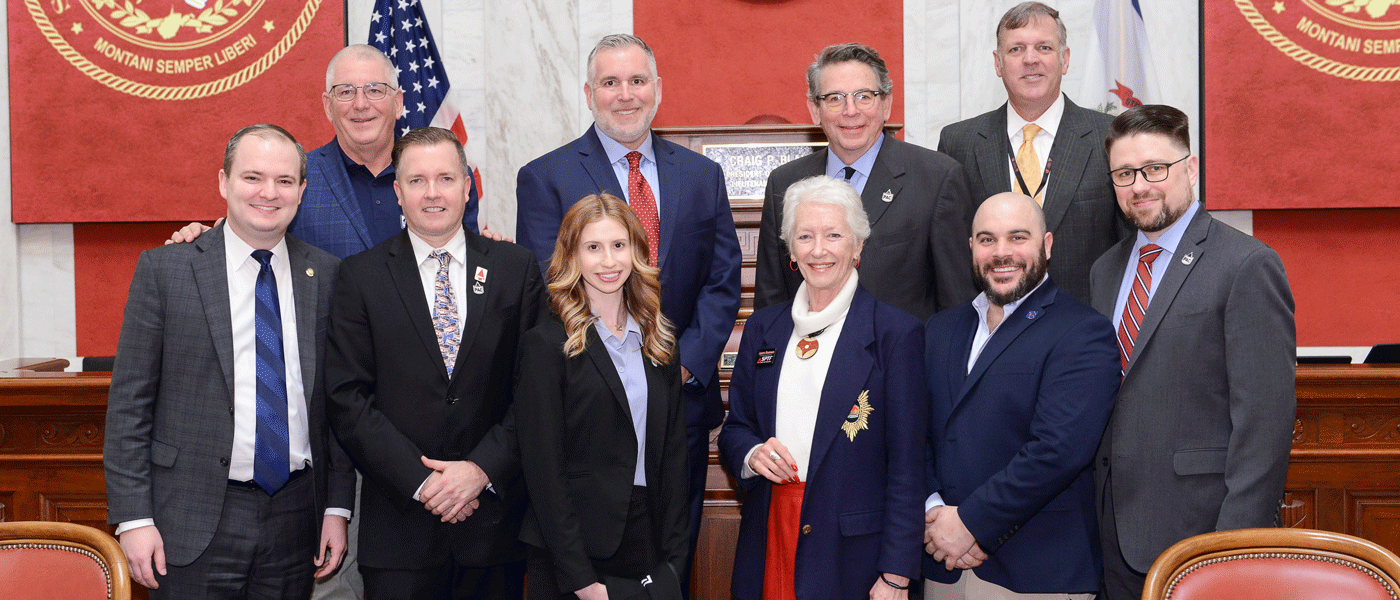 Bottom row: WV Senator Ben Queen, WV Senator Mark Maynard, Kiley Chapley (SEMA/PRI), Laura Bowman (WV Motorsports Committee), Jared Frederick (Summit Point Motorsports Park), Christian Robinson (SEMA/PRI). Top row: Tim Cotter (MX Sports), Jeff Johnson (Summit Point Motorsports Park), Tom Deery (PRI), Edwin Pardue (Summit Point Motorsports Park). Photo courtesy of WV Legislative Photography, Will Price.

Racing operators, promoters, officials, parts manufacturers, and related professionals gathered at the West Virginia State Capitol in Charleston, West Virginia, to help educate legislators about the positive impact the industry makes on the local and state economy. Representatives included professionals from the entire spectrum of motorsports—dirt tracks, road courses, paved ovals, drag racing, and more—along with PRI, SEMA, Summit Point Motorsports Park, and GNCC Motocross.      
Organized by the West Virginia Motorsports Committee, this second annual event also highlighted the PRI- and SEMA-supported "Motorsports Responsibility Act" (H.B. 2569/S.B. 236), designed to help racing facility operators and owners by defining areas of responsibility and assumed risks by participants. [Editor's note: H.B. 2569 is currently pending in the House Judiciary Committee while S.B. 236 is in the Senate Judiciary Committee. To contact lawmakers in support of the Motorsport Responsibility Act, visit https://p2a.co/S9lLlWt.]   
Passage of this bill would likely reduce liability insurance premiums and allow the venues to invest the savings—such as to promote the venue—increasing tourism volume and, possibly, creating more jobs.   
PRI track ambassador Tom Deery was on-hand to share information on PRI's Race Track Promoter Helpline [202-794-8279 and racinghelp@performanceracing.com], which is monitored five days a week and helps provide motorsports facilities and sanctioning bodies with access to relevant legal resources, peer-to-peer discussions, grassroots campaigns, lawyer referrals, and more support.    
"PRI is represented at events around the nation, from NASCAR's biggest race in Daytona to short tracks in the Midwest to important legislation gatherings. Yes, PRI is the three biggest days in the motorsports business [set for Dec. 7–9 in Indianapolis, Indiana], but we're working hard year-round to support all levels of the industry," Deery said. "What's good about the WV Motorsports Day and the Motorsports Responsibility Act is that they provide a template for other state racing groups that might need to introduce similar legislation in their region. If passed, the Bill would put motorsports venues in the same vein as ATV, equestrian, snow skiing, whitewater rafting, and related protected recreational venues in the state of West Virginia."   
West Virginians can also celebrate the passing of February 24 as the official WV Motorsports Day at the Legislature. The resolution was sponsored by Senator Mark Maynard and, as a result of its passing, will ensure the gathering will continue to elevate motorsports tracks and businesses in the state for years to come.