WEC's Hertz Team JOTA Partners With NFL Legend Tom Brady
Image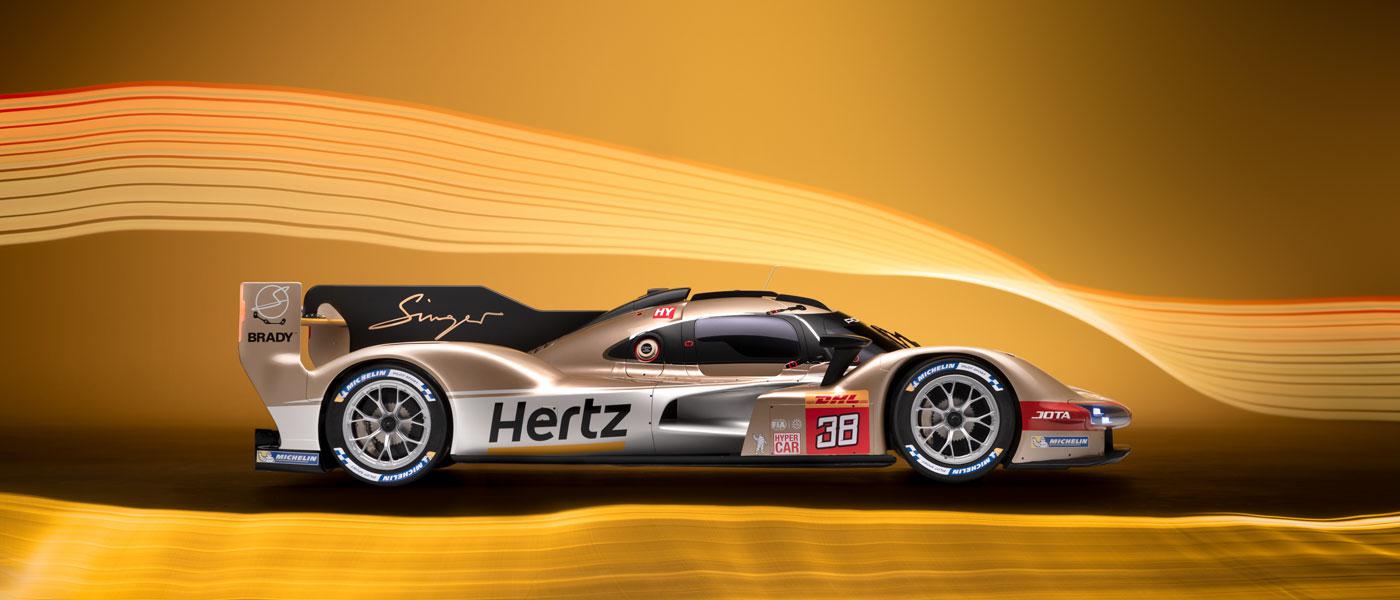 Image courtesy of Hertz Team JOTA

Hertz Team JOTA has revealed that its livery for the upcoming FIA WEC season will prominently feature NFL star Tom Brady's brand on the vehicle. The graphics, designed by Singer Group Vehicle Design, celebrates the centenary year of the 24 Hours of Le Mans. 
The team brings together a collective of global partners, including title sponsor Hertz, California luxury brand Singer Group, and Tom Brady's apparel brand BRADY.
 "I have been a big fan of motor racing for a long time, and for BRADY to now be a part of Hertz Team JOTA as the future of motorsports apparel and design is an incredibly exciting opportunity. BRADY and Hertz are great brands that pride themselves on teamwork, determination, and providing a seamless experience, making this the perfect partnership," Tom Brady said in a release.
Hertz Team JOTA is entered in the Hypercar class this season and will race in LMP2.
For more information, visit fiawec.com.