Over 1040 Racing Industry Companies Have Already Reserved Exhibit Space In 2012 PRI Trade Show
Image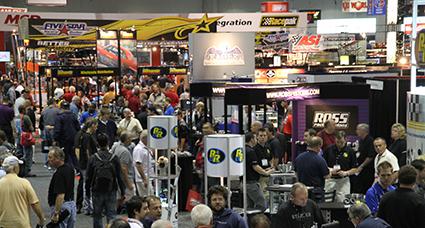 A strong array of exhibiting companies have been plotted in the first half of 2012 for the 25th Annual PRI Trade Show, including over 130 companies that are first-time exhibitors or are returning exhibitors not on last year's Show floor plan.

"For 25 years, the exhibiting companies have been the star attraction of the PRI Trade Show, as racing industry buyers from around the US and the world flock to Orlando to shop and buy from virtually all the major brand names in hardcore racing components," said PRI's Judy Kean. "It's a very good sign for the health of the racing industry in these challenging times that the PRI Trade Show is drawing such large numbers of new racing companies and exhibitors from Shows before 2011. They value the PRI Trade Show as a key factor in kicking off their 2013 racing industry sales."

Currently, the PRI Trade Show floor plan holds more than 1040 racing industry suppliers as exhibitors, in over 3000 booths. The Show itself attracts 38,000 buyers from throughout the US and 72 foreign countries. The 25th Annual PRI Trade Show will be held Thursday, Friday and Saturday, November 29–December 1, in the North/South Building of the Orange County Convention Center, in Orlando, Florida.

Kean explained that a major advantage of the Convention Center in Orlando is that the entire racing industry trade show can fit into one exhibit hall.

"The size and the design of the Convention Center provides a level playing field for all the exhibitors, as they are all in the same space. It also means that we have excellent booth locations still available."

Booth rates have remained unchanged since 2007. A single 10x10-foot booth space is $1,700, which drops to $1,600 per booth if two or more are purchased.

"Don't be left out of the three biggest business days in racing," Kean advised racing companies that have not yet reserved their booth space. To reserve exhibit space, call PRI at 949/499-5413.