The California 300 Desert Cleanup Set For Saturday, October 8
Image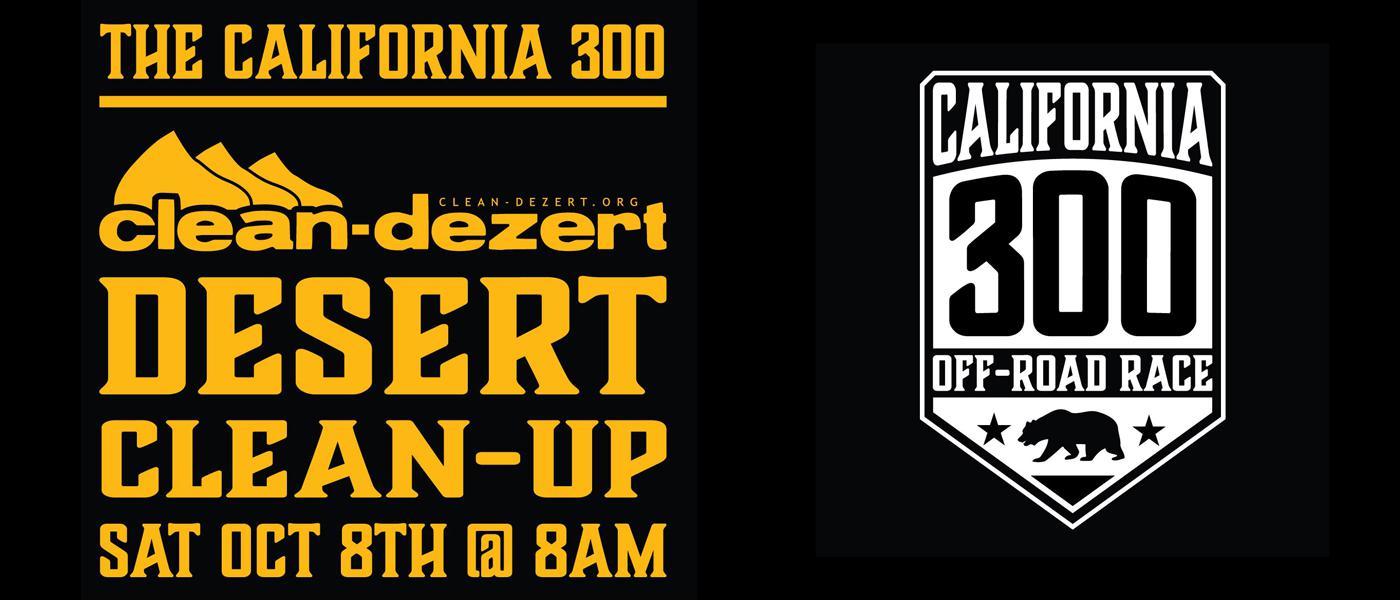 The California 300 Off-Road Race—set for October 12–16 in Barstow, California—will host the California 300 Desert Cleanup powered by Clean Dezert on Saturday, October 8. 
The first annual cleanup—which is supported by Tread Lightly and the Off-Road Business Association (ORBA)—will precede the inaugural California 300, a brand new off-road race organized by brothers Matt and Josh Martelli, promoters of the Mint 400. 
Clean Dezert is a non-profit that organizes cleanup events and helps remove tons of illegally dumped waste from the region. 
Participants will meet at Barstow Main off Outlet Center Drive and the 15 Freeway on Saturday, October 8, from 8 a.m. to 12 p.m. Interested parties are encouraged to register here.
The first-ever California 300 will be jam-packed with an off-road festival, pre-running, and a public poker run, followed by Limited class and UTV World Championship racing before wrapping with Class 1, Unlimited Truck SPECs, Unlimited Trucks, and more.
For more information, visit thecalifornia300.com.