Bowman Gray Launches $9 Million In Renovations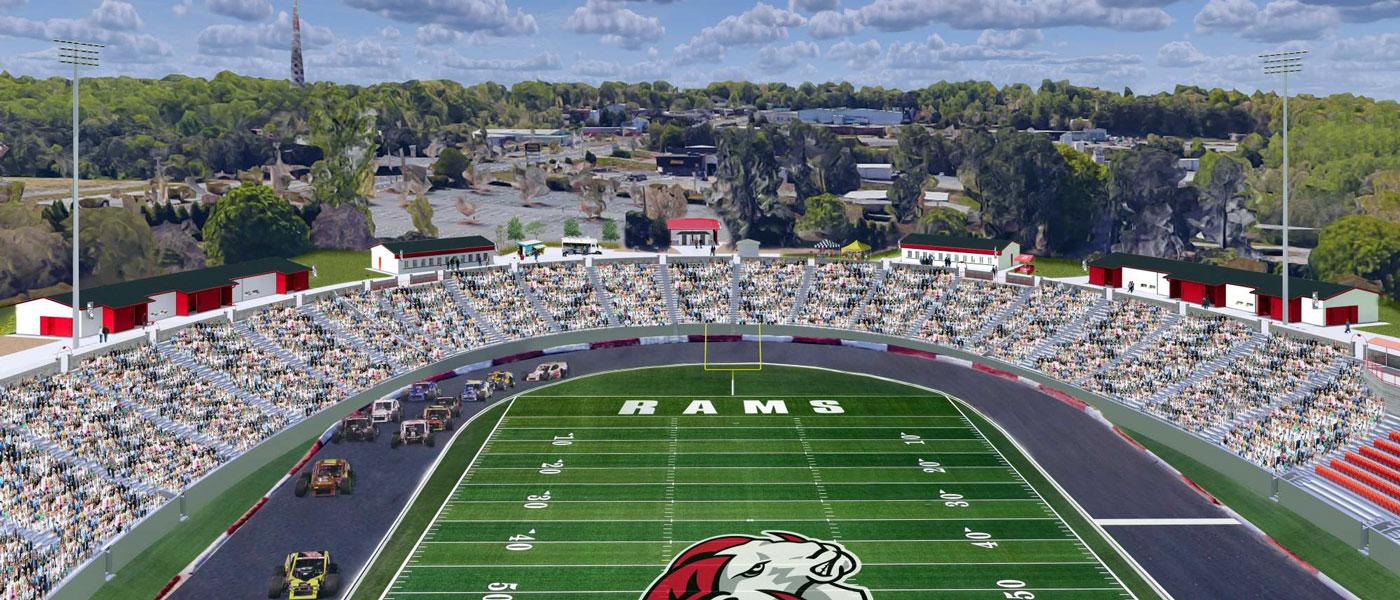 North Carolina's Bowman Gray Stadium, the unique, historic, quarter-mile paved oval that encircles Winston-Salem University's football field, has kicked off what will be a multi-year, $9 million renovation. The first phase of the construction, already begun, will upgrade the stadium's concession stands and restroom facilities. Among the final phases will be a fresh asphalt surface laid on the track in time for the 2022 NASCAR season of weekly Modified, Sportsman, Street Stock, and Stadium Stock races.
According to Bowman Gray's Gray Garrison, the upgrades will not impede its 2021 racing season or the University's football season. 
"It's really a tightrope type construction project," he admitted, "but it's a good plan. There are things they can do for racing during the football season, and things they can do for football during the racing season." And while the stadium hosts races between April and August, and football games are played September to December, that leaves "three to four months to get work done when nothing's happening."
City planners had scheduled the project to begin in October, but the COVID-related cancellations of the football and racing seasons enabled the construction companies "to get things started a little quicker and gives us a bigger window to do things," Garrison said.
The stadium's infrastructure was in need of repair, Garrison explained. "It's a 75-year-old facility, so it needed the upgrades. Water and sewer are among the main things they're doing, which will be a really big plus for us."
Plans to replant the football field will include new irrigation and drainage systems, "which will help us in racing," Garrison said. Racers will appreciate the new asphalt surface, he added, since the track hasn't been redone since the 1980s.
Fan amenities, though, are the prime motivator for the renovations. "There's so much more competition out there now, you have to have things nice," Garrison explained. "Bowman Gray was probably above average among weekly race tracks with what we had, but we're taking steps now to make those amenities even nicer, like clean restrooms with more facilities and bigger serving windows in the concession stands. It's all about making things much more fan-friendly.
"You've heard of the 10-Step Rule?" he asked. "When you're at home, it's 10 steps to the restroom or 10 steps to the refrigerator. You gotta do something to get them out here.
For more information, visit bowmangrayracing.com or facebook.com/BowmanGrayStadium.