NASA Introduces Upgraded NP01 Evo Prototype
Image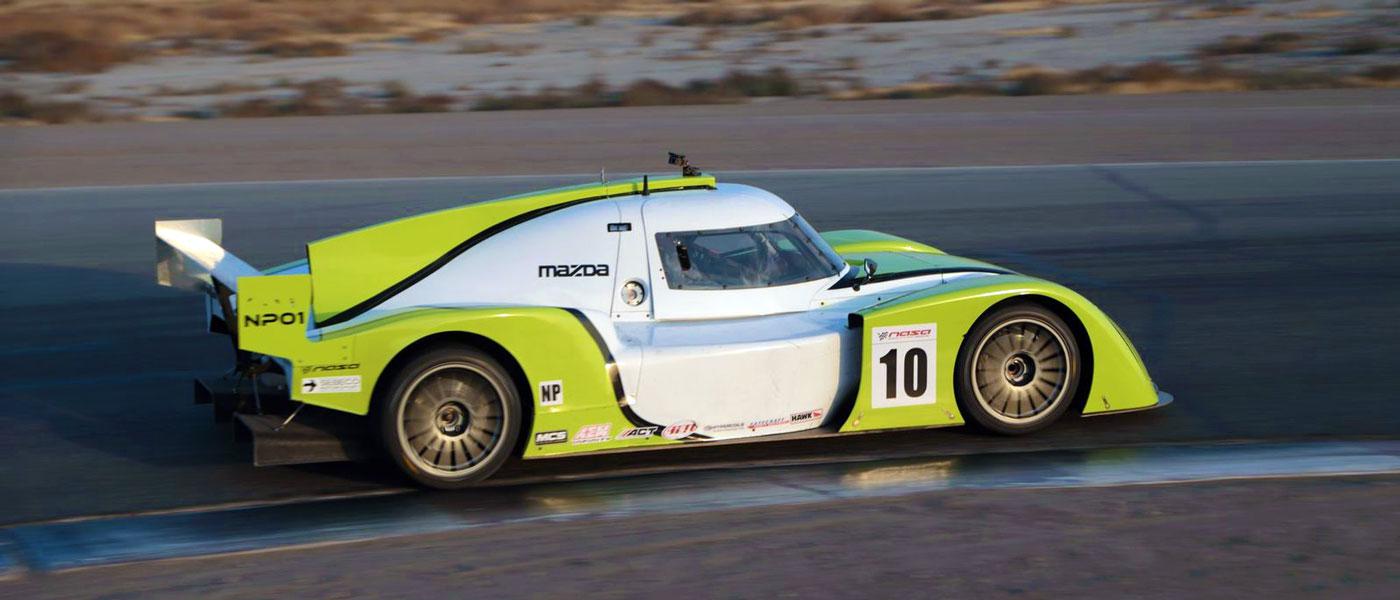 After switching manufacturers, the National Auto Sport Association (NASA) has reintroduced its NP01 Evo prototype vehicle. The new package, designed to be an economical way to go prototype racing, was unveiled after SEBECO acquired the program from Élan Motorsports Technologies earlier this year.
"SEBECO has been a terrific partner. They have placed great emphasis on customer and owner input to further develop the car, enhancing its strengths and directing its improvements," NASA's Brett Becker said.
Since SEBECO took over the program, engine power has increased from 185 to 210 horsepower. The vehicle has also been upgraded with a revised front splitter ramp, a new rear wing location, and a new rear diffuser, along with aerodynamic improvements. SEBECO also installed strengthened rear suspension rocker arms and rear upper control arms.
"The Evo package has an additional 25 horsepower. It has double the downforce. So, it's nearly a thousand pounds of downforce on the car," NASA Vice President Jeremy Croiset added. "Now it has a really robust diffuser. The wing has been relocated about 12 inches rearward, which helps with the aero balance. And now we also have splitter ramps built into the splitter, which increased the front downforce tremendously and helped with some of the cooling efficiency."
The NP01 features a 1018 steel-tube TIG- and MIG-welded frame with an integral roll cage structure and anti-intrusion bars. It is powered by Mazda's MZR 2.0 engine paired with a SADEV six-speed sequential gearbox. NASA is currently evaluating data and driver feedback to select a new spec tire manufacturer. An announcement is expected in December.
NASA first introduced the closed-cockpit prototype vehicle during the 2015 PRI Trade Show in Indianapolis.
"The NP01 Evo now costs $69,995 fully assembled," Becker noted, "so the price has decreased since its debut."
For more information, visit sebecomotorsport.com or nasaprototype.com.