Indiana Governor Tours 2021 PRI Show
Image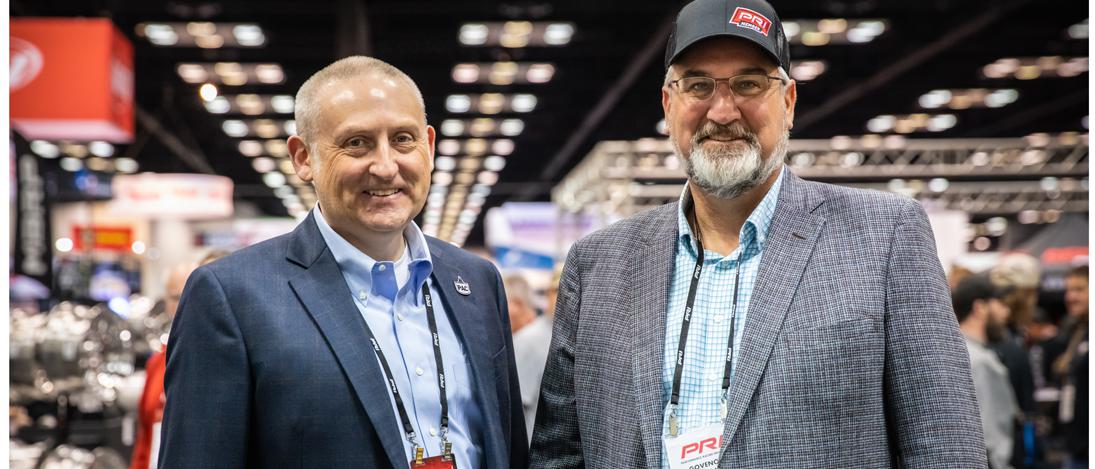 It's often said that you should never mix business with pleasure. For Indiana Governor Eric Holcomb, who is a lifelong racing fan, that's easier said than done, especially when the 2021 Performance Racing Industry (PRI) Trade Show is taking place right around the corner from the State Capitol. After a one-year absence due to the pandemic, Gov. Holcomb was eager to personally welcome aisles and aisles of motorsports businesses and tens of thousands of guests back to Indianapolis.
During his tour of the 2021 PRI Show, Governor Holcomb saw firsthand what makes the world's premier gathering of motorsports professionals, including the latest products, technology, and innovations from the racing industry. Of the over 900 exhibitors onsite at the Indiana Convention Center and Lucas Oil Stadium, 94 hail from the Hoosier state, including the National Hot Rod Association (NHRA), Bell Helmets, Lucas Oil, Impact Racing, Royal Purple Synthetic, PWR Advanced Cooling Technologies, and Hoosier Tire, all of whom the Governor was able to visit during his tour.
While at the PRI Show, Gov. Holcomb also doubled down on his support for racing by stopping by PRI HQ and signing up for a Champion PRI Membership.
Gov. Holcomb was first elected Governor in 2016 and was reelected in 2020. Prior, he served as a senior advisor to both Gov. Mitch Daniels (R-IN) and Sen. Dan Coats (R-IN). Gov. Holcomb is also a veteran of the United States Navy. PRI is proud to have the support of the elected official.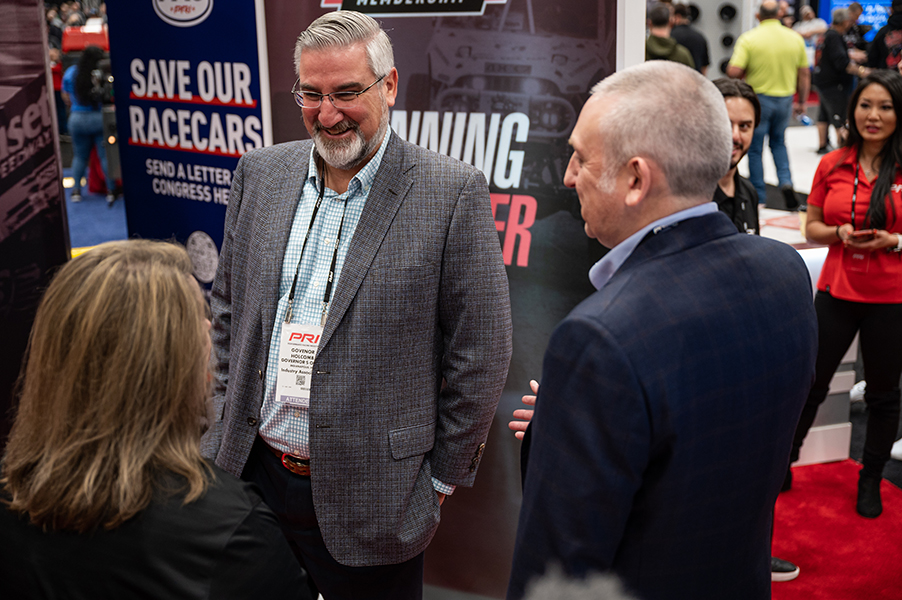 For more information, visit performanceracing.com/membership.