Image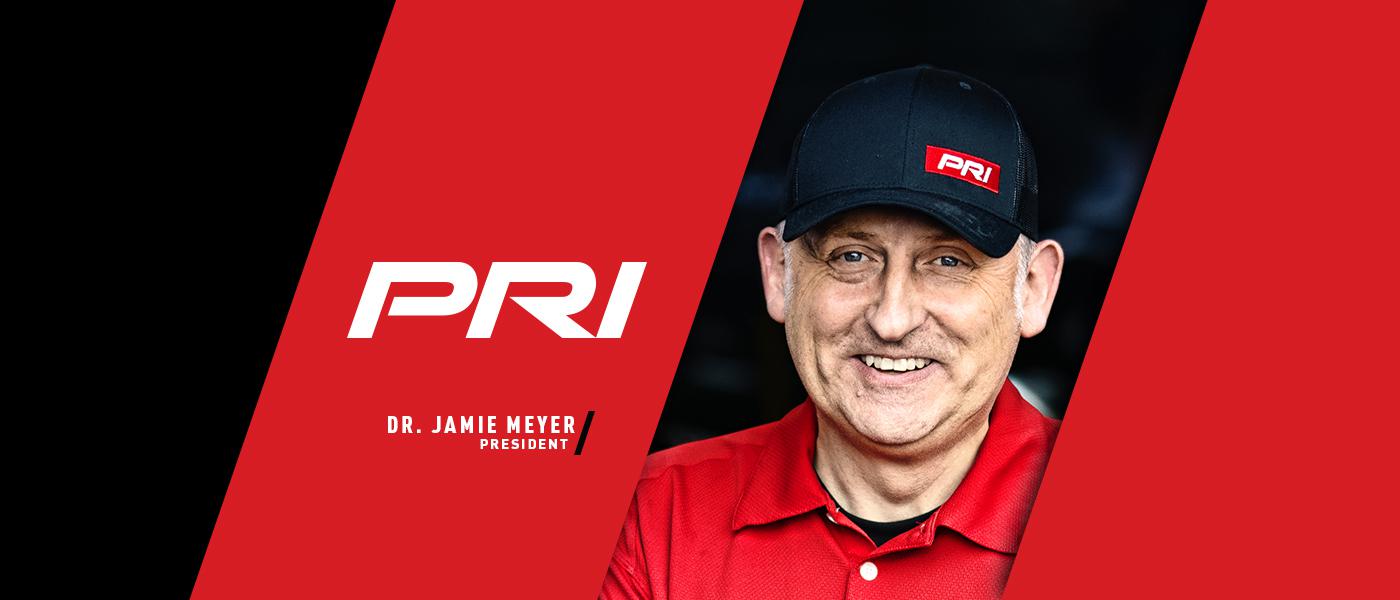 Six months have flown by since I started my term as President of PRI, and it's certainly been an eventful time. While we are deep into planning for the year ahead, I'd first like to use this space to reflect a bit and recap the work that has been done for you at PRI. Then, I can give you an idea of where we're going in 2021. Here we go…
The year 2020, for the racing industry, has been a mixed bag. We were all stunned in early spring when the impact of the pandemic started to take hold. By early summer, though, we were figuring it out. Aided by our PRI ambassador program, as well as generations of American grit, race tracks started to reopen, and some prospered with record-setting numbers of racers and fans. Race parts manufacturers, distributors, and retailers—the core of the PRI community—also turned it around in 2020.
In fact, a recently published report from SEMA (State of the Industry, fall 2020) showed that the majority of racing businesses actually did quite well in 2020. Of course, some suffered, but as the year came to a close it became clear that a number of industry suppliers had seen significant gains. If that does not describe your company or race track, check out our series of articles in the September–November 2020 issues of PRI Magazine, where Editor Dan Schechner and his team went beneath the surface and found industry experts willing to share their secrets at surviving—and thriving in—a pandemic. 
The team here has been hard at work, too, even without our annual event in December. Canceling the PRI Trade Show was not something anyone planned for, but we made a quick pivot ourselves to "take the show on the road." As I write this, the PRI Road Tour will have been on the road for 46 days with over 60 stops; and more than 200 of you have reached out to get involved in the program. With the social media impressions from the Tour comparable to that of a Super Bowl commercial, the value we've provided to our industry friends and partners has been immeasurable. 
A sincere thank you to everyone who has participated in the PRI Road Tour. It's been amazing, and you'll see the impact of the Tour continuing well into the new year. If you are just catching up, take a look at the daily uploads to every social media channel you're on (even including TikTok). If you are not tuned into PRI, you are missing out. 
PRI has also invested heavily in the media side of the company. By now you have discovered the newly reimagined PRI Magazine—a further evolution of what you've come to expect from the leader in need-to-know product trends and information, industry perspectives, race-winning solutions, and news and updates on the business of racing. We've also relaunched our website at performanceracing.com, where you'll find loads of information designed to inform, entertain, and help your business succeed. Among the site's new features is an area where you can purchase PRI-branded merchandise. It's great-looking gear, and we thank you in advance for supporting the PRI brand! 
PRI has also become more active than ever, representing the racing industry where we need to and expanding our efforts beyond well-known initiatives like the RPM Act and preserving the Bonneville Salt Flats. Recently, we came out in support of Republican candidates in the Senate run-off in the state of Georgia. Those two races will determine control of the US Senate, and largely the federal government. If you are in Georgia, or have customers there, please get out and "vote racing" by supporting Senators David Perdue and Kelly Loeffler. More information is available here: performanceracing.com/voteracing. 
With these efforts and more activated in just the last six months, 2021 is shaping up to be a very promising year. Of course, we are all hopeful that effective vaccines and therapeutics quickly become available and we can finally put COVID-19 behind us. But whatever the future holds, our promise to you is that PRI will continue to work hard for the racing industry, provide you with a place to do business, fight for your rights to go racing, and keep you informed on all the latest from around the world of motorsports.