Image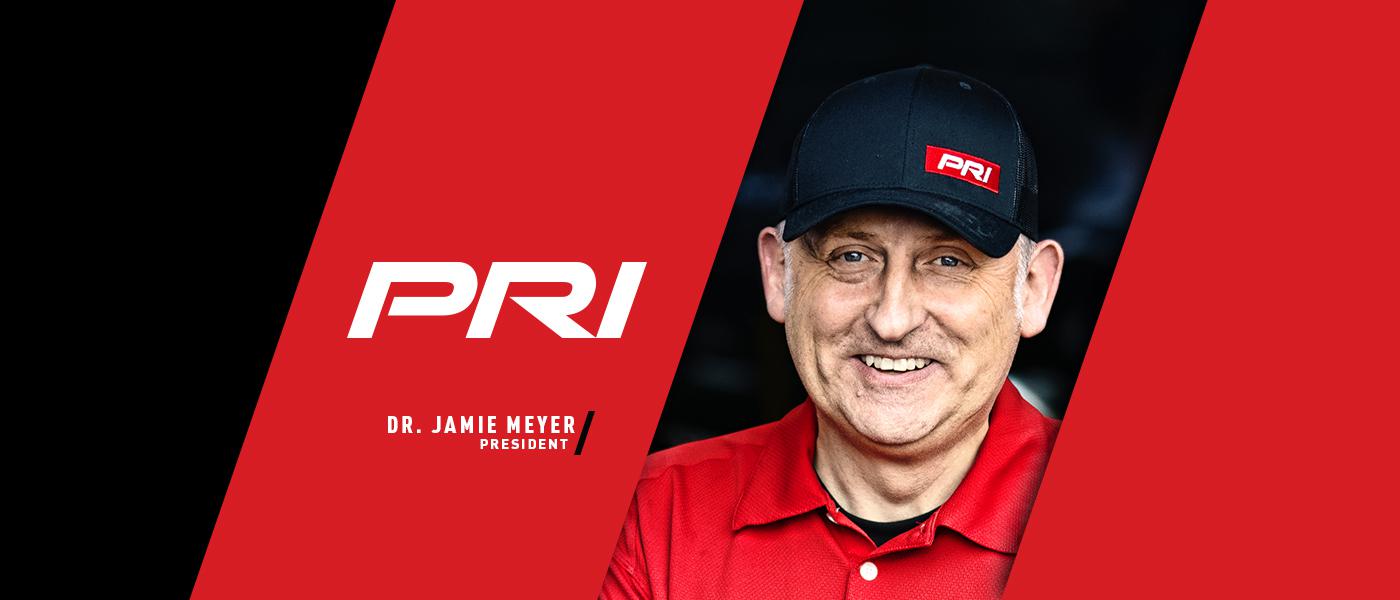 What a Show!
Thank you. Thank you for making the 2021 PRI Trade Show the most memorable of our 33-year run. We are still adding up the numbers, but by all measures this year's PRI Show will go down as a smashing success. Racing experts from around the world converged on Indianapolis this past December to do what we have been doing for four decades. We are the business of racing! 
Thanks to a resilient PRI Show team and the pure momentum of the racing industry, the 2021 PRI Show wasn't only a success…it was the largest in-person racing trade show in the past two years. That sounds obvious, but nothing can be taken for granted in the age of COVID. Pandemics be damned, as the racing community doesn't have time for it. We've got cars to build and races to win!
As you can imagine, my schedule was packed for the Show this year, but I tried to sample some of everything at PRI. Congratulations to our exhibitors. The Show was packed with innovation as usual, but this year seemed special. Being able to look at parts in person and ask a human being detailed questions about a part was so refreshing. Our TOPS lounge (a gathering place for track owners and operators, as well as sanctioning bodies) was a huge success. Throughout the pandemic, PRI Ambassadors built 20 state coalitions to help get racing facilities back up and operational. For many of these folks, this PRI Show offered them the first chance to meet in person and plan future endeavors. How exciting! The PRI Educational series was, again, bigger than ever. And PRI Editor
Dan Schechner brought the industry's brightest minds to stages all around the Indiana Convention Center to share their knowledge. 
Perhaps the most daring element of the 2021 PRI Show was our EV Racing area, which was combined with a Content Creator area. The PRI team evolved the media opportunities at the Show this year and merged this effort with the most compelling innovations in racing—alternative powertrains. Without question, EV racing is here, and we wanted our attendees to have exposure to the biggest/boldest/brightest teams out there. As you know, technological innovations in racing so often make their way into production vehicles and other industries. With PRI on the forefront of sharing this technology, I hope you took advantage of the opportunity to learn from your peers who are doing some amazing things with EV. As for our media guests, they included some of the most diverse news channels we have ever seen. Several independent outlets are able to reach millions of race fanatics with a single post on any given social platform. And I must give credit to our PRI Road Tour team, who wrapped up their second year on the road visiting you and your customers. With thousands of miles traveled and hundreds of stops, the Road Tour team racked up over 100 MILLION impressions in 2021—more than two Super Bowls commercials! 
Our connection with the city of Indianapolis was on full display this year. Thank you to Roger Penske, Doug Boles, Helio Castroneves, the Indianapolis Motor Speedway (IMS) team, the entire Visit Indy team, Mayor Joe Hogsett, Governor Eric Holcomb, and all the residents who opened their doors (most notably hotels and restaurants) to our community. In case you missed it, at the PRI Show we announced a new Indianapolis headquarters for the PRI organization. This location is at the very heart of the racing industry and within easy walking distance to IMS. I will be back with more on this purchase and how PRI in Indy will be the centerpiece of a completely new direction for PRI.
As you have certainly read in these pages and saw at the December Show, PRI is expanding our reach from trade show and media company to a strong industry membership and advocacy organization. Throughout the Show, PRI Membership opportunities were everywhere. And our first-ever "Save Our Race Cars Rally" was a huge success in driving involvement with the PRI Membership, as well as driving donations to the new PRI PAC (a 501C4 organization incorporated in Indiana). 
The challenges of 2020–21 have made all of us stronger, and we are now stronger as an industry. I want to wish you and your family the very best for the 2022 racing season, and I will see you at a race track nearby. Thank you.