Image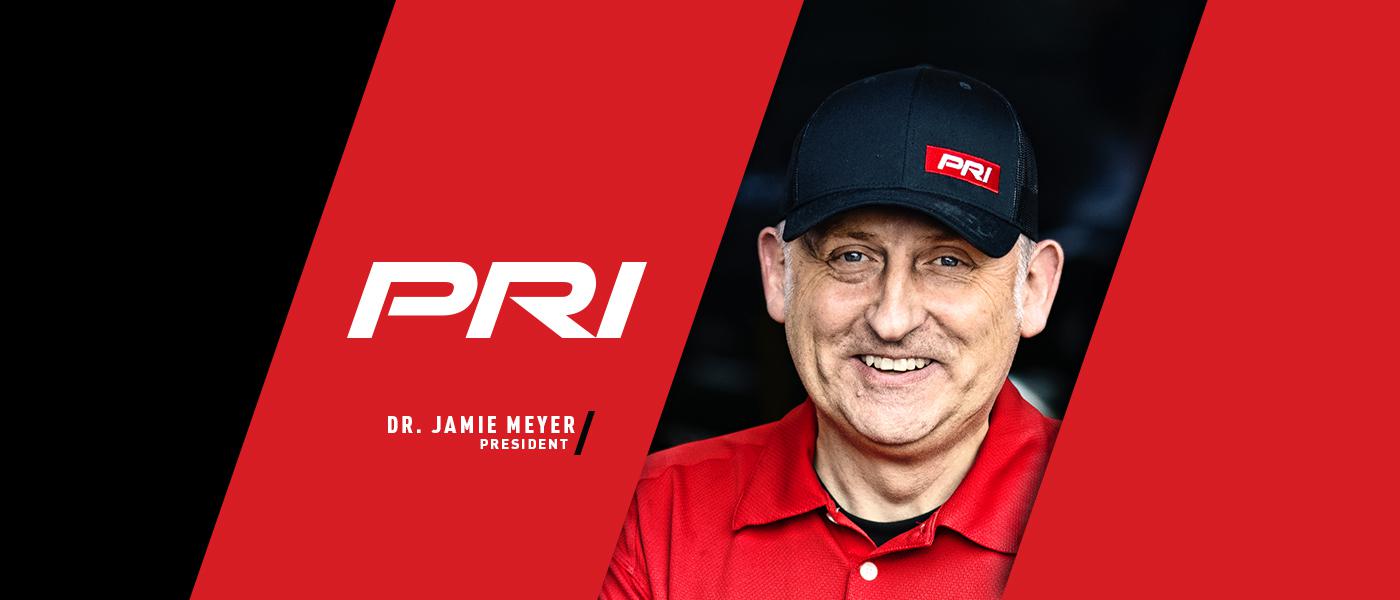 PRI Continues to Grow!
Editor Dan Schechner and his team lay out the details in this issue (see Industry News, page 144), but I can't help but share the news that PRI has purchased a massive building on Main Street in Speedway, which is adjacent to Indianapolis, to serve as our new PRI Membership Headquarters. Through great support from Chairman James Lawrence and the entire SEMA Board of Directors, we closed on this facility on December 30. This investment into the racing community comes with a big promise to you: PRI will continue to build, promote, and protect the racing community as no other organization has ever been equipped to do. To do this, you will see this property become the home of a PRI Content Factory, membership recruitment base of operations, membership training and education center, and a regular partner to all things racing in and around the Indianapolis Motor Speedway, including the Indy 500. 
Really, the possibilities are endless for you as a key part of the racing community to take advantage of what we are building at PRI. We are even looking at a potential "racer's café" where like-minded individuals can spend time, share ideas, and build the next great project. If you have any additional ideas for our new location, please drop me a note at president@performanceracing.com. 
DC Alert
As of this writing I had just gotten off a call with our entire Washington, DC-based SEMA/PRI Government Affairs team. Great people, anchored by Daniel Ingber, Eric Snyder, Christian Robinson, and David Goch. PRI has never been more politically active because the racing industry has never been under this great a threat, and the DC team is gearing up for a big RPM Act push headed into the midterm elections. Remember that when the Congress changes over every two years, all the bills that were previously introduced get scrapped and you have to start over. We're in year two of the 117th Congress, so 2022 will be critical to get the RPM Act passed into law. We currently have 140 co-sponsors in the House and Senate. A truly bipartisan bill, this thing has legs, but we are going to call on you at critical times to really give it a push. Letters (all 1.5 million of them) go a long way, but a phone call is exponentially more important. Now, during the offseason, think about calling your federal lawmakers to explain to them how much racing means to your community. It's critical that we all stay active to get the RPM Act passed. Much more coming from us soon. For information, head on over to SaveOurRaceCars.com. 
Kersting Retirement
It is fitting that I would write about the Government Affairs office on the heels of the announcement that Chris Kersting, the 20-year CEO of SEMA (PRI's parent company), is retiring this month. Chris has been a huge champion for the motorsports industry throughout his 30-year career with SEMA, and he grew up in the DC office fighting for the automotive aftermarket. Once serving as counsel for NHRA, Chris has played multiple key roles in the promotion and protection of our industry. He also quarterbacked the acquisition of PRI, and, on a personal note, he has coached me through my first year and a half here with grace and incredible intelligence. Chris is retiring in order to spend more time with his family, among other pursuits, and I am sure we will see him at a race or two in the coming years.