Image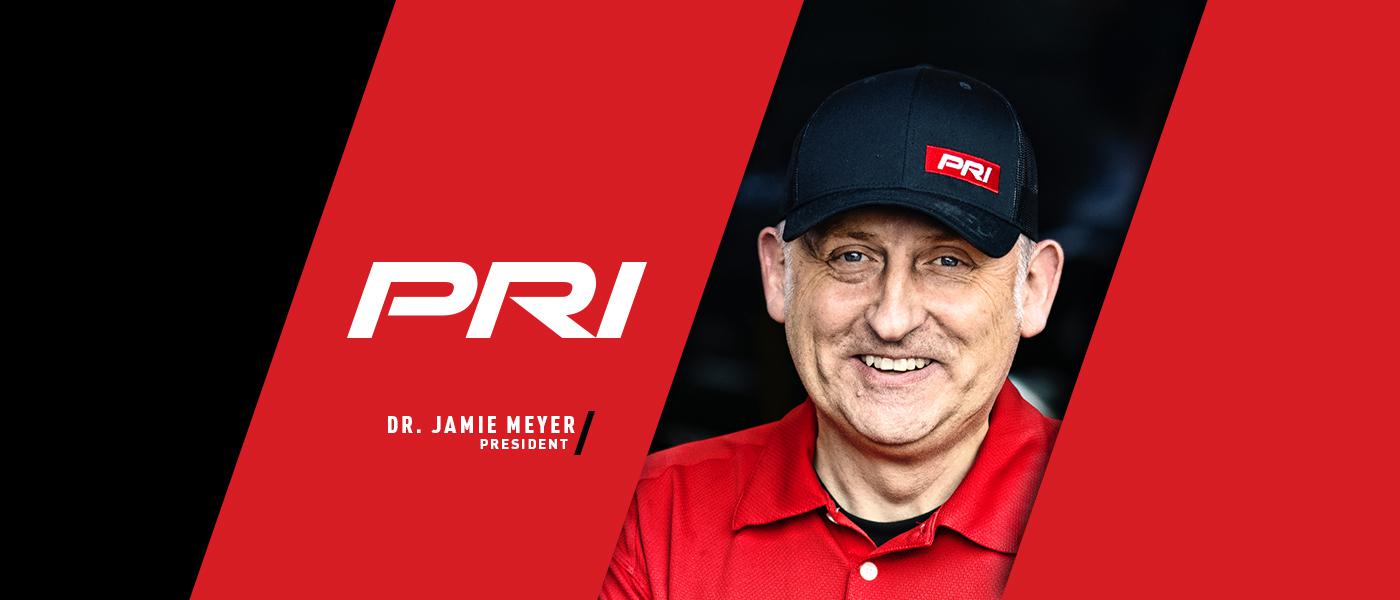 Racing is open for business, and PRI is here to help. We have been helping the business of racing since 1986, and now more than ever, PRI has heard your calls for help. More than the world's best racing Trade Show, PRI now offers an entire suite of services to help you with your racing business—and the best is yet to come.
Most of you connect with the racing industry through PRI Magazine, this award-winning publication that has covered the racing industry, shared the latest news, and provided valuable insight to the racing world even before the Show began. Now, PRI has expanded our efforts. The magazine is bigger, better, and more refined than ever. We have coupled this content factory to an ever-growing social media presence. Basically, if you want your racing news on a social media platform, PRI is there. If you ever miss an issue of PRI Magazine, or you cannot find the story your customer just told you about, you can find it on our website (performanceracing.com). The website has been completely reimagined, and hundreds of new videos and thousands of new images from our recent PRI Road Tour are being added to the site daily. As a reminder, our sales team is standing by to help you advertise your company and your products as needed.
In addition to all of this, every week our PRI eNewsletter reports the latest happenings in the racing industry. It's filled with just the racing industry news that you need to know. It is also the best way to keep informed on all of the advocacy work that PRI is doing thanks to our dedicated DC-based Governmental Affairs office, as well as multiple state and local programs supporting the safe operation of your local race track.
***
As I write this, the Super Bowl is less than two days past, and I can't help but compare this sports spectacle to the racing industry. Our Super Bowl hits every February in the form of the Daytona 500 (or in May for the Indy 500, depending on your preference), and dozens of small, local tracks are already off and running their 2021 schedules. The racing industry has shared an interesting relationship with pro sports. At the very top of motorsports, we play together, scheduling events to not get in each other's way. But, at a sportsman level, we are very much in competition with stick/ball sports.
In a local market, race tracks are in competition for the attention of consumers. Think of the choices that a typical American family has on a Friday night. Granted, some of us have been quite limited during this pandemic, but for others they can choose to go out to eat, go to the mall, take in a movie, go to a sporting event…or go to the race track.
Using the business development techniques that PRI has shared through our PRI Education series as well as industry best practices that we have shared through our race track outreach program, track operators are starting to compete with the big boys.
What can you learn from other big sporting events? Learning how larger sporting events are bringing people together safely may be the most important lesson currently. Beyond that, think about how the major leagues reach their community, share their story, and give back to their fans. Study how other sports are marketing and selling to their fan base, and you'll be far ahead of your competition.
PRI is closely watching the coming March Madness tournament that will be taking place in Indianapolis this year. The entire tournament will be played in our Trade Show's host city, and there is a lot to take in. How will they bring all of these people together in a safe environment? How will they be marketing and sharing this experience to drive confidence in the live audience? And, most importantly, what can we learn to make sure that the racing industry has a safe and productive event at the PRI Show?
We will be bringing more details in later issues of PRI Magazine. Please, stay tuned to these developments. And, as always, you can reach me at president@performanceracing.com if we can ever help you.