Image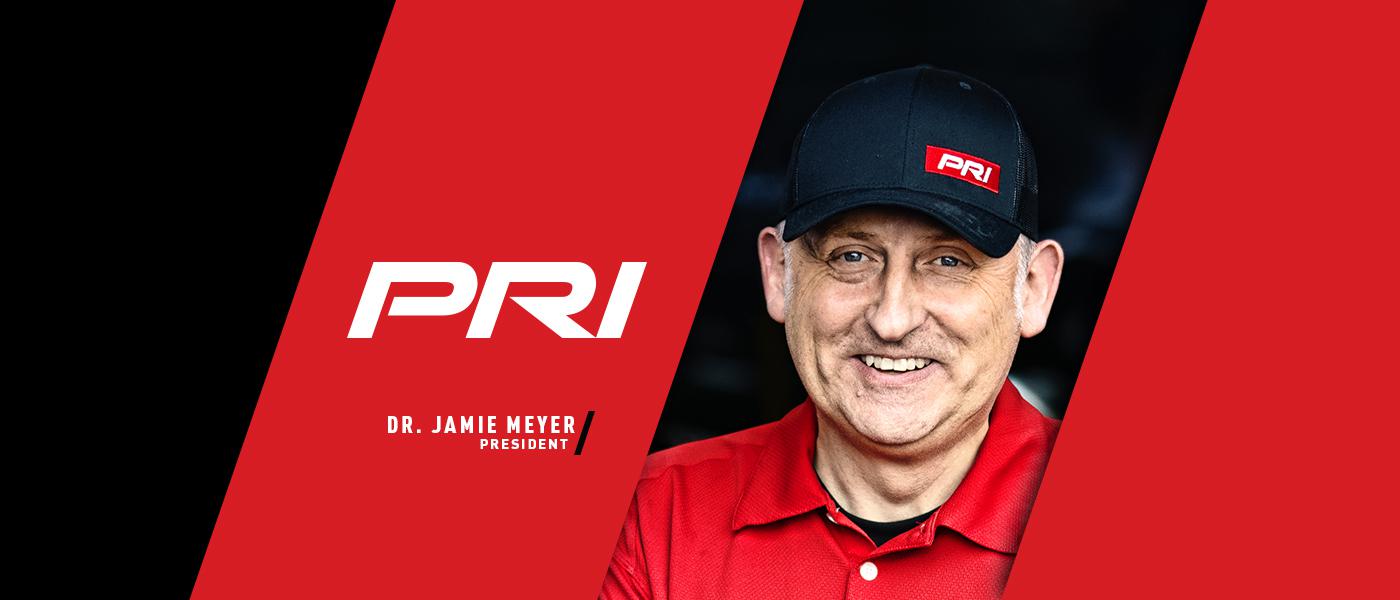 PRI Membership HQ Opens for Business
May 26, 2022, will mark a historic day for the racing industry with the grand opening of the new PRI Membership headquarters. Our new HQ is located in the Indianapolis suburb of Speedway. Yes, the facility is located on Main Street, Speedway, USA. How cool is that?! 
I so badly wanted to share this news with you during the Grand Opening Breakfast at the 2021 PRI Trade Show in December, but the deal hadn't quite come together at that point. As it turned out, we closed on the 42,500-square-foot facility at the end of 2021, and we immediately went to work making it our own. 
This new building delivers on a promise that James Lawrence and the SEMA Board of Directors have made to the racing industry. Sworn to build, promote, and protect our industry, past SEMA Board Chairman Wade Kawasaki first pushed for the "PRI Initiative" over three years ago, and it's been a team effort ever since to make all these changes happen. And we are just getting started! So, what does it mean to you? Glad you asked. 
What It Means For the Racing Industry
The racing industry is life to all of us. It's more than a job, or a career, or a family business. It's what drives us to get up and push ourselves to incredible levels every day. That passion is what makes these bold moves by PRI so important. We have been asked to do more for you—a better Show, a better media company, more educational programs, and more business opportunities. 
This building is a clear indication to you, the racer, that PRI is here to stay for a long, long time. Located in the heart of the racing industry, within a few hours' drive of hundreds of thousands of racers and race businesses, the new PRI HQ will help all of us grow our industry together. Our new Indy HQ will allow us to bring the industry together every day of the week—not just for those three special days in December.
We are already working on monthly programs, educational classes, and meetings with key leaders in our industry. Above all, PRI will focus on growing our business and individual Membership programs. Together, united under the PRI brand, we will have a collective voice to not only protect racing, but to grow the racing industry for years to come. 
What It Means For PRI Members
We are very grateful for the incredible start to our PRI Membership program. Less than a year old, we already have close to 500 business members and over 35,000 individual members. This unity will allow us to build an incredible benefits suite for you, serving you throughout your racing career as well as helping you build your racing industry business quickly and profitably. 
Above all, we realize more and more how important it is to unite the racing industry in order to protect our interests against governmental overreach and legislation that will negatively impact you. Our new HQ will allow us to focus on protecting you non-stop by growing our numbers and improving the proficiency with which we're able to voice your concerns. Soon you will read and hear all about the talented Membership team we are building at PRI. More skilled marketing, benefits, and customer care experts will be joining us soon. And with that, we will offer more services for PRI Members. 
How You Can Get Involved
We want you involved with PRI. Once we're past the PRI Membership HQ grand opening, we will immediately open this facility to our Members. With that, we are looking to you for suggestions on how you can help us grow our Membership. If you have a race in the Indy area, let's talk about PRI hosting it for you. Maybe you'd like to participate in our monthly "Race Cars & Coffee" events. Or maybe you'd just like to take a tour and discuss the race cars on display in our atrium. Shoot a note to our superstar Membership Sales Manager Julie Freier (JulieF@performanceracing.com) and she'll take good care of you.
PRI is coming to Indy. Those words mean more to you now than ever before. We'll see you soon!