Image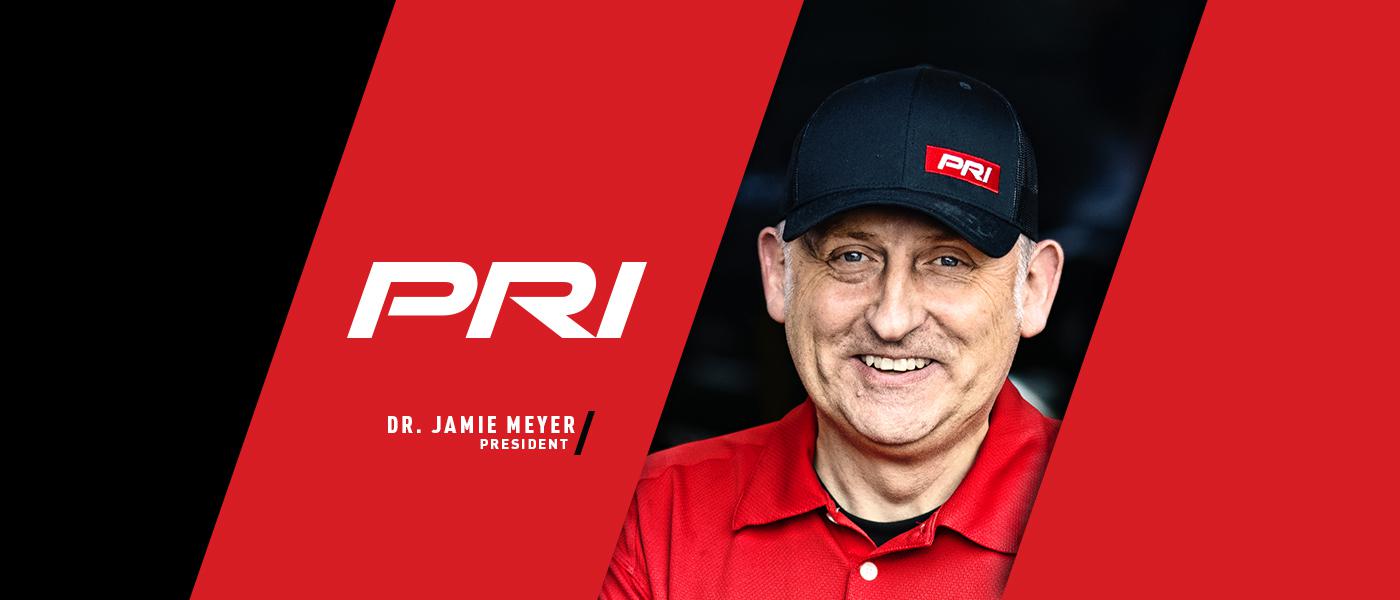 Welcome to another great issue of PRI Magazine, and thank you for joining us. Just like your business, there is a lot happening at PRI. Our social media channels have never been busier, the PRI Membership program has launched with great success, and we are seeing very, very positive signs from early PRI Trade Show registration. So, yes, tell your friends to make plans for PRI 2021—December 9–11, in Indianapolis. 
By the time we arrive it will have been two full years since the racing industry was all together in one place. Thankfully, we continue to see more and more positive signs as big racing events are being held, face-to-face trade shows are coming back, and life is starting to return to a version of normal.
All of this is great news for the racing industry, and it's only adding to our enthusiasm as we continue preparations for our long-awaited return to Indy. In future issues of PRI Magazine, we'll be rolling out all the new innovations, exhibits, and parts manufacturers you can expect to see in December. As always, PRI will help bring you the latest from the racing industry—and beyond—so your business can take advantage of the opportunities to succeed and win.
As all of this is taking place at PRI headquarters, it got me thinking about all the great memories I have of past PRI Shows. My own relationship with PRI started in 1998. I was a full-time scientist, but I was quickly leaning toward a major career change that would take my freelance writing, race promotions, marketing strategy, and drag race announcing to the forefront of my life. Those early days were simply amazing for me. I had helped James Lawrence (currently SEMA/PRI Chairman of the Board) and Steve Wolcott (still the principal at ProMedia) form the initial elements of the National Mustang Racers Association (NMRA), and I was proud to help them host their annual awards banquet each year at PRI. What an honor it was for me to help celebrate this young, sometimes reckless group of racers. I still have deep friendships with most of you that attended those shows.
New rule sets were always released at PRI, and I remember that news running through the Indiana Convention Center like wildfire as racers worked our combinations and hustled for parts hook-ups right there on the trade show floor. Manufacturers who had helped orchestrate those rule changes enjoyed strong sales. And new racers, inspired by a fresh new race or class, would pull together combinations with engine builders and chassis gurus. Fun stuff!
One of the biggest parts launches for me while I was at Chevrolet Performance was the Camaro Body-In-White (BIW) and the COPO Camaro. Years before we ever got approval to move on these projects, I looked at what archrival Jesse Kershaw was doing at Ford Performance. Backed by Brian Wolf, Jesse was changing the very fabric of sportsman drag racing with the Ford Cobra Jet program. It was wild, obnoxious, and obvious—if you worked outside of Detroit. Yes, a factory-backed NHRA Stocker program hadn't been seriously done for 50 years. But Kershaw had forced Detroit's hand, and Chevrolet (and Dodge) finally got around to supporting the effort maybe five years after. But during that time, I had loyal, crazed Chevy fans all over us at PRI helping with the combinations and dreaming of national championships.
The COPO came after the BIW, and the story that no one knows is that I had told my Program Manager Micah Kern that we were launching the Camaro BIW at PRI before he had ever figured out how to get it out of the plant, on a pallet, and ready to ship to the dealers. He had maybe four months to pull it off. That sounds like no big deal for you independent operators, but it was a mad scramble to get the thing ready. Micah delivered the goods, and the BIW sales (fueled by sportsman racers around the country) helped push Chevy into releasing the COPO a few years later.
I remember my first few years at PRI fondly as a complete spectacle of horsepower, creativity, and imagination. Parts I had only seen pictures of were right there to be touched, and super-intelligent representatives gave me insights that I would share with my many readers and network of racers. It was before the Internet-on-your-phone, so I can remember calling my friends from the hotel room to share with them what I had seen during the day. I have countless PRI stories of new parts, killer race cars, bench racing sessions that ran late into the night, and maybe a story about a rental car that was rumored to be going too fast on the way back to the hotel. But, like most stories, they tend to get a little exaggerated over time.
We want the PRI Show to always feel special for you—whether it's your first one or your 33rd. It's where the industry brings its A-game: the best parts, the best cars, and the best people. 
Got a great PRI memory that you'd like to share with me? Or how about a suggestion on what you'd like to see at the PRI Show this year? Please, feel free to send me a note: president@performanceracing.com. 
Until next time, stay safe…and stay in the winner's circle.