Image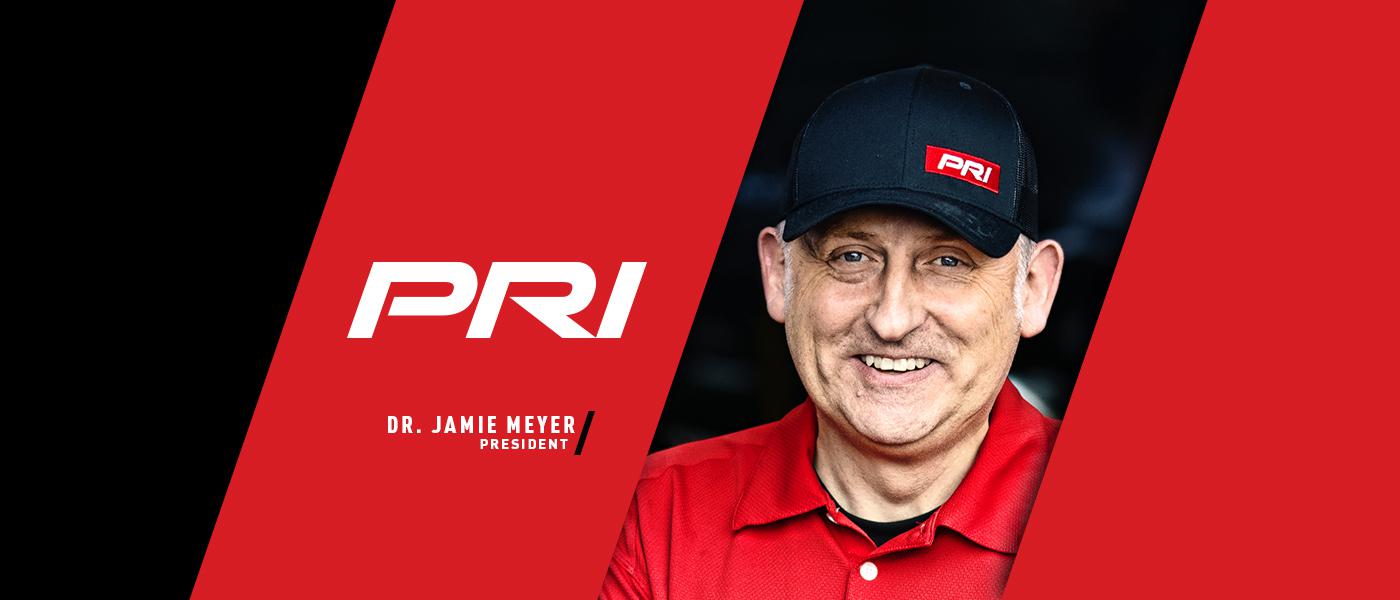 I have been to more race tracks in the last 30 days than at any point in my life. Racing is wild in America right now, and I could not be happier to see this industry at full throttle. A lot of my most recent visits have been in conjunction with the wildly successful PRI Road Tour—an across-the-country road trip that is bringing the world's best content creators to you and your favorite race track. Check out any of your favorite social platforms or the PRI website (performanceracing.com) for daily updates from the road. I also recently attended the SEMA/PRI Council Summit, where over 400 industry leaders from around the country gathered to discuss the latest strategies that will drive the industry forward. This event was hosted by and celebrated the new Chairman of the Board (congratulations to James Lawrence) as well as the new SEMA/PRI Board of Directors. From all of these interactions, I can give you a look at the challenges that we face as well as what PRI is doing to help. 
Of the priorities presented by SEMA/PRI leadership, the preservation and growth of the motorsports industry was one of the top initiatives. You have already seen significant investment in staffing, programs, legal support, and entire programs (PRI Membership) designed to unite and protect the racing industry. This work will not stop, as the Board has pledged a long and continued devotion to motorsports professionals, track owners, sanctioning bodies, racers, and all of the people that make up the performance racing industry. 
There are legislative challenges as well. At the local level, you may see this with city boards limiting the use of race tracks or, in some cases, banning the track from operating completely. We have also seen an increased enforcement of the Clean Air Act by the US Environmental Protection Agency. In some cases, this has spilled over into the racing industry with race shops seeing significant fines for putting race parts on race cars. This can happen to you, and it will unless we come together to push back on this government overreach. PRI's legal team is on the job, and we have spent thousands of hours over the past year working to pass the RPM Act, as well as helping individual race tracks get back up and operational after being shut down by the pandemic. 
There are other challenges in our industry that are not unique to racing. We are hearing from manufacturers that are experiencing shortages in staff (especially skilled technical help), raw materials of many types, and several key race parts, most notably tires. In fact, the lack of tires has forced the cancelation of some races in certain areas of our industry. If you have similar issues at your business, send us a note so we know what's going on with you and your company. 
The Board is committed to improving the PRI Trade Show itself with cutting-edge content, the world's best race parts manufacturers, an educational program that is rivaled by no one, and a host city in Indianapolis that is very excited to hold the event. You will see several new Show elements this year, including a PRI Central area for all sorts of special activities, an electric vehicle (EV) racing area, and a reimagined area for content creators and influencers who shape the story of the racing industry. 
I will close this month's letter as I started: I hope you are out there and actively participating in motorsports. For the racers, I know you have as many or more choices than you have ever had. For manufacturers and sponsors, the sport has never been so hot. Until the Show, I'll see you at the races.