Image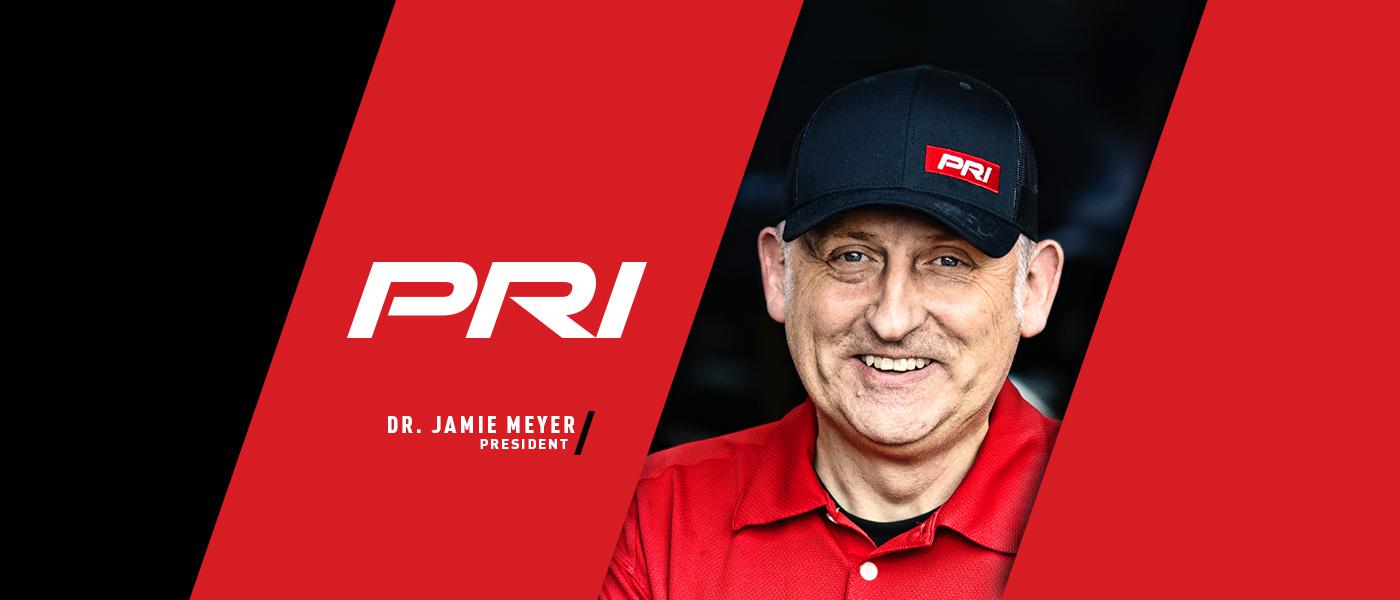 The PRI Road Tour's recent stop at the largest tractor pull in the world—the incomparable Pull Town USA event in Bowling Green, Ohio, brought to you by the National Tractor Pullers Association—left an indelible impact on the PRI Team and me. Part state fair, part Mardi Gras, part family reunion, and all about motorsports—the more than 500 tractor pullers that populate this event put on a show at a level that is rarely seen in a sportsman event. 
None of this will take you by surprise if you are even remotely tuned in to our social media channels. PRI hit this event with almost every creative staffer that we have in our bullpen, and you were rewarded with some of the wildest action our community has ever seen. To see these lumbering giant tractors resting at the PRI Show is one thing, but to see all 35,000 horsepower straining in anger in front of a crowd of over 80,000 fans, well, that's something quite different.
Of course, we are covering this event in great detail here in PRI Magazine, but I wanted to give you my personal takeaways after spending an evening with Mike Erford and Dave Schultz and their team. As soon as we hit the Wood County Fairgrounds, the energy was palpable. As Dave drove us into the venue, we paused for the playing of the National Anthem. It was later that Dave explained that Pull Town usually has the US Air Force do a flyover, but because of military operations, they were unavailable. No problem—a tractor pull team lent their private jet for the ceremonial act of freedom.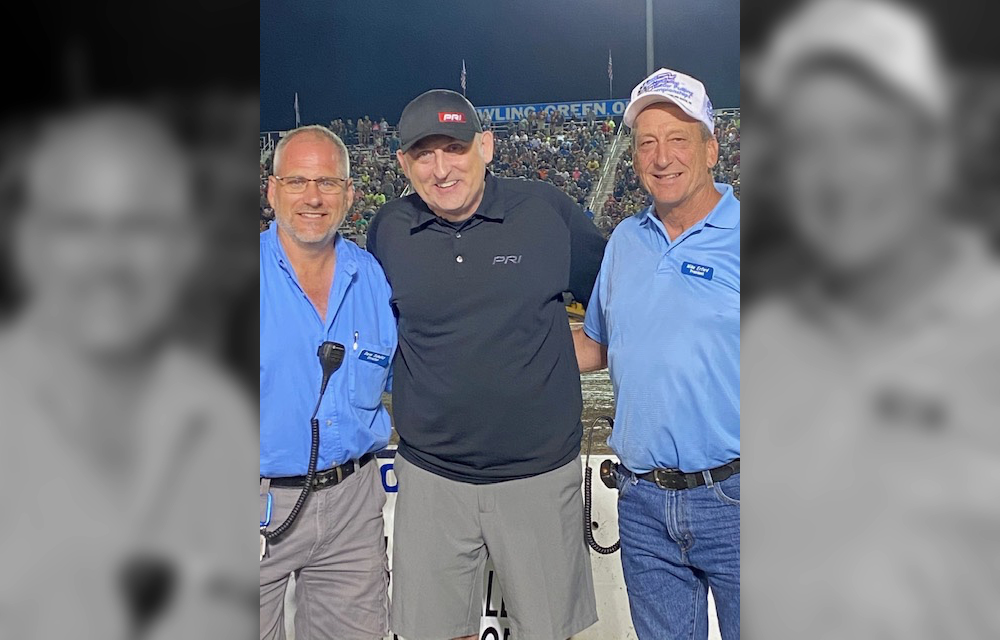 The customer service was off the charts. All evening, Dave was pointing out enhancements that had been made over the decades, always with the customer in mind, that added to their enjoyment.
Throughout the event, I couldn't help but be impressed with the flow of the show, the constant entertainment—always something to look at, always something to see. There was major sponsorship involved at Pull Town USA, and the PRI Road Tour team had visited with the good folks at Callies Performance Products earlier in the day. Still, it's clear that a lot of engine parts manufacturers are missing one of the cornerstones of the industry here. 
When I got a chance to address the crowd, I thanked them for their passion and love of motorsports, and I invited them to the PRI Trade Show in December. They appreciated the fact that PRI had come to their favorite tractor pull to help share the action and excitement with the world. And I was rewarded with 80,000 new friends. 
With a 54-year legacy, Mike and Dave told me, "People are always asking us what the secret is to Pull Town USA."
For me, after just a short visit, the secret was quite clear. Mike, Dave, and all the other "Blue Shirts" (code for volunteer staff) are the secret to Pull Town USA. They love this motorsport, love their pullers, and will do anything to give their audience a show that will keep them coming back for another 50 years. 
Long live Pull Town USA, and God bless America!
PFI Speed Video
To put this very simply: The racing industry is under attack by the Environmental Protection Agency (EPA), and we all need to pay very close attention to what is going on here.
By now, I hope you have taken the time to watch the interview I did with Brent Leivestad, owner of PFI Speed out of Fort Lupton, Colorado. If you haven't, please go to https://youtu.be/lpPgY7S3E2g and check it out. Brent tells the story of how the EPA has fined him $18,000—a sum that if unpaid within 30 days rises to $180,000—for selling Hondata devices (37 units). What should sit you straight up in your seat is that Brent was able to show us documents demonstrating that at least 24 of these sales were to dedicated race cars. Why this is so important is that the EPA has said it wouldn't apply the Clean Air Act to race cars; but this is the first documented case of them going after the sale of race car parts to race cars strictly for the purpose of racing. So, please, watch the video, and share it with your customers and racing network.
To protect our industry and motorsports events like the Pull Town USA tractor pull, PRI has been transformed into an advocacy group (alongside our award-winning media and events). PRI Membership and the supporting 501(C)4 PAC that backs this membership have been developed to protect you, the racing industry professional. As the PRI Membership grows, and we raise money and numbers of voters, our influence in Washington, DC, will grow as well. Together, we will have a better chance to take on the challenges facing the racing industry. Today it is the EPA, tomorrow it will be something else. But, with your PRI Membership we will face it together, as a united team, able to take on anything that comes our way.