Image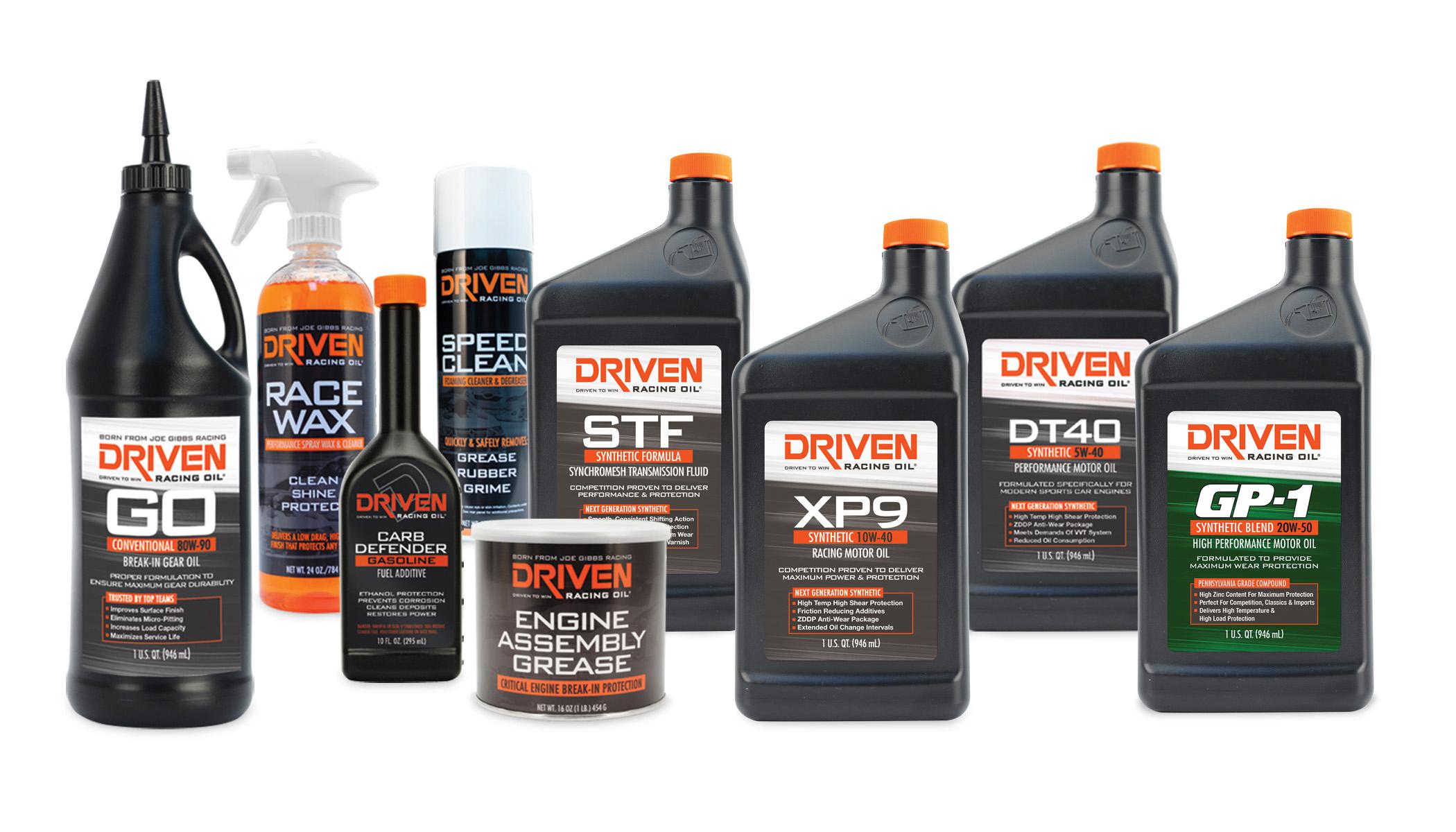 New GP-1 Synthetic Blend High Performance Motor Oil Uniquely Compounded From Pennsylvania Grade Petroleum That Increases Horsepower and Decreases Engine Wear
DRIVEN already offers a complete line of synthetic lubricants for professional motorsports. So why GP-1? DRIVEN's new GP-1 Synthetic Blend provides a high zinc formula specifically engineered and tested to deliver increased horsepower along with more than 30% better wear protection, compared to the competition. If you've ever studied high performance lubricants, you've probably heard that Pennsylvania Grade crude oil yields some of the finest high performance motor oils. Recognized in the racing community for its protection and performance, Pennsylvania Grade base oil is derived from the sweet crude oil primarily found in the Appalachian basin in many eastern US states, and it takes its name from the state of Pennsylvania, where it was first extracted in 1859.

DRIVEN's GP-1 High Performance Synthetic Blend is a unique Pennsylvania Grade Petroleum compounded with select synthetic base stocks and our advanced additive technology that provides a powerful combination of maximum engine protection with excellent film strength. The unique properties of GP-1 are perfectly suited for enthusiasts with competition, classic or import vehicles.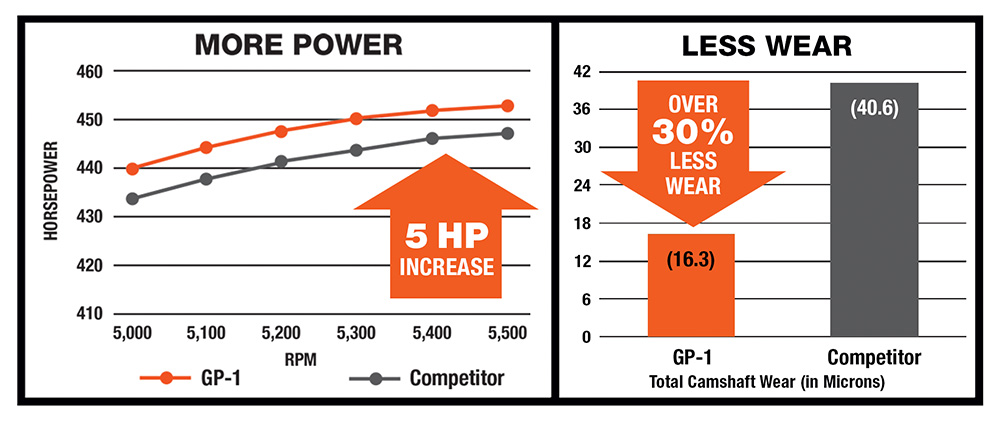 Simply put, different applications require different chemistries. Think about tires. The best tires for a dry track are the worst tires for a wet road. Likewise, the ideal oil for a NASCAR engine isn't the best choice for a daily driver. Different engine designs and fuels create unique lubrication requirements for each application, and this is where DRIVEN excels. Our new GP-1 oils deliver unique formulas that reduce engine wear and increase horsepower compared to off-the-shelf motor oils. At DRIVEN, the motor always comes before the molecule.

In simple terms, we don't put the chemistry ahead of the application. Motor oil is for the motor. The application dictates the chemistry. The best gear oil for a Ford 9-inch rear gear is a terrible motor oil, and the best motor oil for a Ford modular engine is a terrible gear oil. Why? Because the chemistry of each product is designed for its intended application. With the GP-1 line, we tailored the formulas based on that fundamental understanding.

Consequently, GP-1's Synthetic Blend is ideal for competition, classic and import vehicles. GP-1 utilizes the unique Pressure Viscosity Coefficient of the Pennsylvania Grade base oil to produce 15% thicker oil films than a full synthetic. Thicker oil films mean better protection.

To prove out these unique properties, DRIVEN partnered with Comp Cams and Shaver Specialties Racing Engines to develop a rigorous engine test. We began with custom designed flat tappet camshafts that were Adcole measured before and after each test. In case you don't know, an Adcole machine can measure accurately down to 1 micron. That's a millionth of a meter! After several months of repeated dyno testing, camshaft testing and used oil analysis, the results were clear.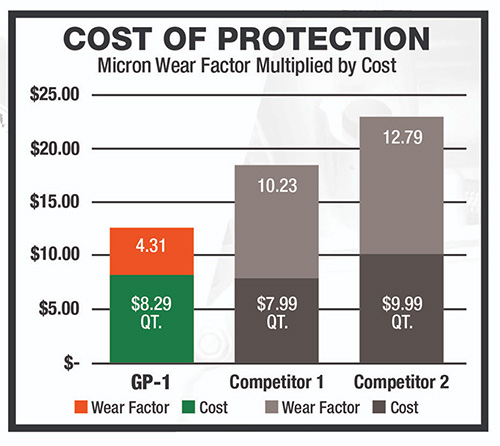 GP-1 showed over 50% better protection compared to the same viscosity API licensed conventional oil, and GP1 delivered over 30% better protection than the same viscosity leading brand High Zinc Racing Oil. In fact, the engine dyno testing confirmed GP-1 increased horsepower and reduced oil temperature as well. All of the results pointed to the same conclusion, less friction and less wear with GP-1 compared to the competition.

And here's the best part. Because GP-1 is semi-synthetic, it is only half the cost of a full synthetic race oil, and you don't have to compromise protection for price. GP-1 offers more performance per dollar for Classic Cars, imports and competition vehicles than any other oil, so it is a great choice for racers and performance enthusiasts alike.

Beyond GP-1, DRIVEN Oil offers a complete line of lubricants for all your engine and drivetrain needs, and these products are available at local engine builders, speed shops as well as online retailers and direct from our webstore. To learn more, please visit our website drivenracingoil.com or call our tech line at 1-866-611-1820.

For more information, log on to:
DRIVENRacingOil.com
Or contact direct at:
U.S. Toll Free: 1-866-611-1820
Outside U.S.: 1-704-946-9250

FACEBOOK
https://www.facebook.com/DrivenRacingOil/
Sneak Peek Video
https://www.facebook.com/DrivenRacingOil/videos/352005565488803/
INSTAGRAM
https://www.instagram.com/DrivenRacingOil/
TWITTER
https://twitter.com/drivenracingoil
YOUTUBE
https://www.youtube.com/user/DrivenRacingOil