PRI Global Media Awards Program
An exclusive group of exhibitors participating in the 2021 PRI Featured Products Showcase will be selected by a panel of international journalists to win a 2022 PRI Global Media Award, recognizing their product's consumer appeal in each judge's home country.
History of Program:
Motorsports is a booming industry throughout the world. The PRI Trade Show serves as the premier platform for industry professionals from all over the world to discover new racing products, trends and innovations.
The Global Media Awards Program will honor exhibitors for products that have been selected by an esteemed panel of industry experts from around the world. Serving as judges are journalists from key countries.
These journalists, who will be tasked with identifying and discovering what new products are likely to succeed in their home countries, represent some of the industry's top magazines and the editors are amongst the most respected in the motorsports world. Their opinions are highly regarded. Given the knowledge and expertise about the automotive markets in their countries, there is a high probability that the products they identified truly will resonate with consumers in their respective markets.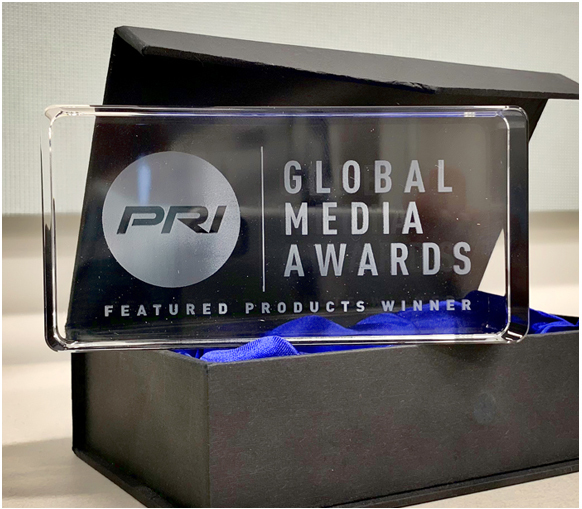 Exhibitors who have products that were selected in the Global Media Awards Program may discover that there is a strong interest for them outside the United States. We encourage all winners to learn more about the reasons behind the selections and consider the idea of exporting the product to another country. Learn more about the market from which the award was given, and find out why the judge selected the product.
Winner's Program:
Judges will select their picks on Thursday, Dec. 9, and winning exhibitors will be notified the following morning. Winners will be invited to the International Reception on Friday, Dec. 10, at 5pm where they will receive their awards and meet the judges who selected their products.
Suggestions for Exhibitors:
Below are several resources to help winning exhibitors get the most out of this award:
Contact the journalist(s), and thank them for selecting the product as a winner. Journalists' contact information will be distributed at the International Reception on Friday, Dec. 10, or can be obtained from rachelt@sema.org.. Ask why they selected the product or conduct a short interview with them. Get a quote to use in a press release, social media posts, website, media kit, etc. Ask if there might be any media opportunities for the company/product.

Why did my product catch your attention?
What made it stand out to you?
Why do you think my product would be well received in your country?
How do you select your top products for this award?
What do you think makes this product unique/different/special?

Look for coverage of the PRI Global Media Awards Program in the February issue of the PRI Magazine which will include quotes from the panelists regarding their selection of the 10 products they believe will serve best in their home markets.
Promote the fact that the product is award-winning. We recommend a press release and sharing on appropriate social networks.
If the journalist(s) includes the product in their post-show coverage, promote and share the article. Consider adding it to a media kit, posting online, or sharing on social media networks.
Use your personal photograph. Winning exhibitors who attended the PRI Global Media Awards Ceremony at the PRI Show, will have taken a photograph receiving the award from a PRI representative. That photo will be available via the Global Media Award Gallery. Share on your company's website, Facebook, Twitter, Instagram, Flickr, etc. Take your own photos during the reception for additional share opportunities.
Seek additional information about the country that the judge represents. SEMA has a number of studies and articles available to help learn about the automotive market abroad. Visit www.sema.org/international.
Speak directly to SEMA. Contact Linda Spencer, SEMA Senior Director of International Affairs, to find out about international resources (SEMA trips abroad, access to vehicles popularly accessorized globally but not sold in the US, etc.) to assist your company and grow your customer base. For more information, contact Linda at lindas@sema.org or 202-415-8008.
We hope this program is beneficial and presents new market opportunities for winning exhibitors.
To learn more about the PRI Global Media Awards Program, contact Rachel Tatum, rachelt@sema.org.